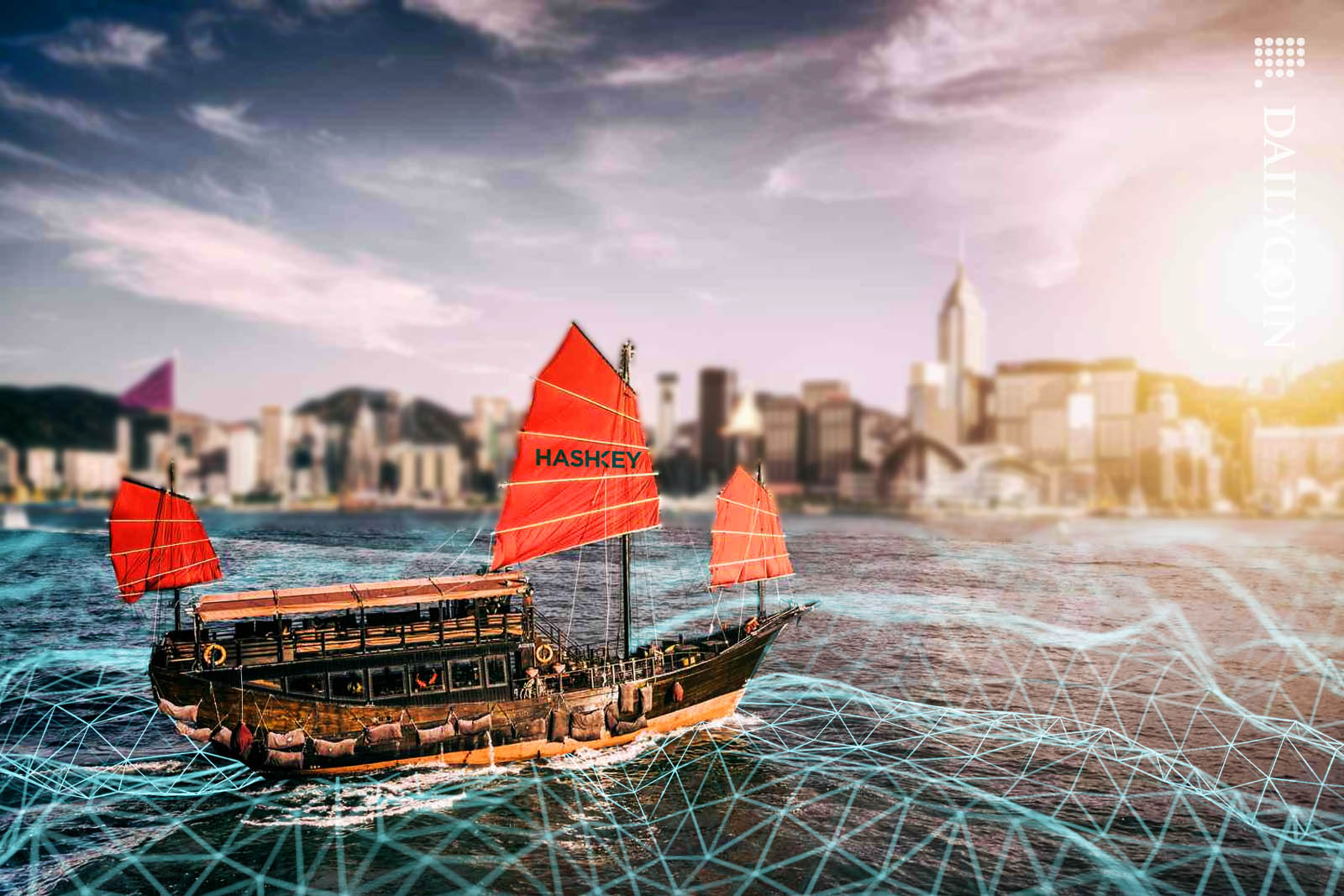 Hong Kong has debuted as a crypto hub in Asia by granting its first license to HashKey.
HashKey officially launches as a retail cryptocurrency exchange.
The milestone has significant implications for the global crypto landscape.
As part of its vision to become a leading center for blockchain technology and digital assets, Hong Kong has been actively working to attract capital, businesses, and talent in the crypto industry. On August 3, 2023, the city granted its inaugural crypto exchange license to HashKey, solidifying its ambition to become a cryptocurrency hub in Asia.
The landmark decision marks HashKey's entry into the market as a retail crypto exchange and highlights Hong Kong's commitment to regulating the crypto industry. 
HashKey's Official Launch as a Retail Cryptocurrency Exchange
On August 28, 2023, HashKey officially launched as a retail cryptocurrency exchange in Hong Kong, securing its position as the first licensed entity in the city. The achievement followed the successful upgrade of Type 1 and 7 licenses under the Securities and Futures Commission on August 3rd, enabling the exchange to operate a virtual asset trading platform and offer automated services.
HashKey enthusiastically embraced the decision, emphasizing its commitment to setting new standards in the industry by providing a secure, user-friendly platform for retail and institutional customers.
HashKey's journey to becoming Hong Kong's first licensed exchange has been significantly aided by strategic partnerships and collaborations with prominent players in the financial industry, including top banking institutions such as the Hong Kong Standard Chartered Bank. These alliances are expected to facilitate the smooth integration of fiat currencies, including the HKD and USD, into its regional operations.
Hong Kong's Regulatory Landscape
The perception of the cryptocurrency industry in Hong Kong has experienced a remarkable transition, shifting from skepticism to optimism. The city is actively positioning itself as a global hub as it takes the lead in setting comprehensive regulations for the cryptocurrency industry. In recent weeks, Hong Kong has repeatedly affirmed its recognition of cryptocurrencies as a vital component of the virtual ecosystem.
On the Flipside
OSL, another cryptocurrency exchange, has also received approval to operate as a licensed digital asset trading platform in Hong Kong.
To ensure compliance with regulations, HashKey has implemented a policy of only accepting bank cards for transactions on its platform. This measure prevents users in countries that prohibit crypto from accessing its services.
Why This Matters
Hong Kong's formal approval of a cryptocurrency exchange positions the region as a formidable player in the global cryptocurrency landscape. 
In the broader global context, this development in Hong Kong adds another layer of legitimacy to the global crypto industry, potentially attracting international investors and businesses.