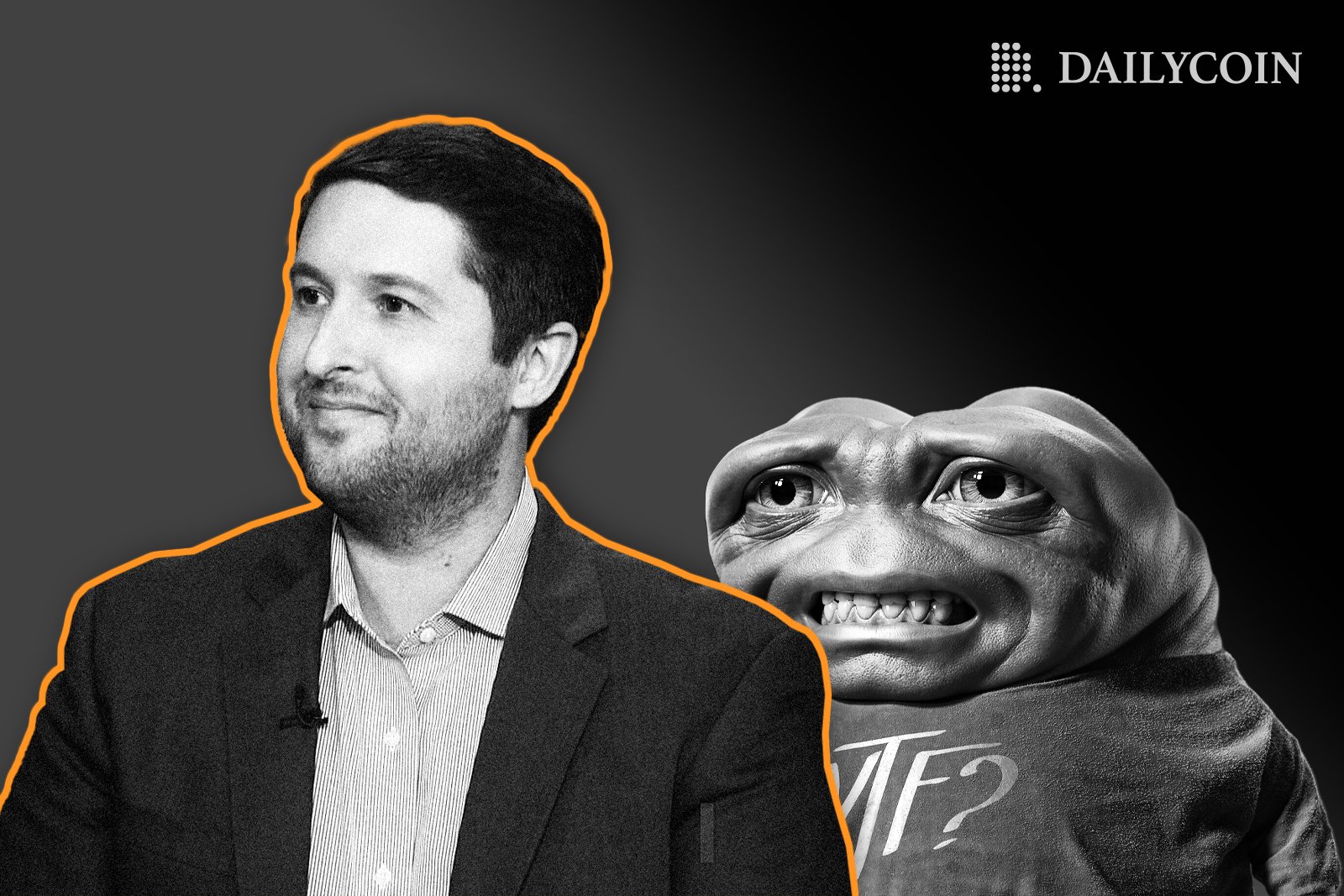 Grayscale CEO Michael Sonnenshein said on Monday that the company might consider a tender offer if it's unable to convert its GBTC fund into an ETF.
Such a tender offer would be for no more than 20% of the outstanding shares of GBTC.
Sonnenshein said the company still believes that it will win its lawsuit against the SEC and get approval for the conversion.
Grayscale would need to get approval from the SEC and its shareholders to do a tender offer.
Sonnenshein said the company has no intention to dissolve the fund.
Grayscale might consider a tender offer for GBTC shares if the court rejects its attempt to convert its largest Bitcoin trust fund GBTC to an exchange traded fund (ETF), Grayscale's CEO Michael Sonnenshein said in a letter to investors on Monday.
Sonnenshein said that Grayscale's ultimate goal remains its flagship fund GBTC conversion to an ETF.
"We remain steadfast in our belief that the conversion of GBTC to an ETF is in the best interest of investors, and we remain 100% committed to that endeavor. This is and always has been the business priority for the Grayscale team," Sonnenshein said.
Grayscale filed a lawsuit against the SEC in October after the agency rejected the firm's application to convert the trust into an ETF. The SEC said that Grayscale failed to ensure investors that they'd be protected from "fraudulent and manipulative acts and practices."
Sonnenshein said the company was confident the court, which is expected to rule on the case early next year, will rule in their favor. However, in the event that the court rules in favor of the SEC, Grayscale could consider a tender offer.
"These options could include a tender offer for a portion of the outstanding shares of GBTC. We currently expect that such tender offer would be for no more than 20% of the outstanding shares of GBTC," Sonnenshein said.
To facilitate a tender offer, Sonnenshein said Grayscale would need approval from the SEC that would relieve it from certain requirements applicable to tender offers. Grayscale would also need to get a nod from its shareholders since redemptions or repurchases of shares by GBTC aren't permitted currently.
Sonnenshein also said that Grayscale has no intention to dissolve the GBTC fund if it fails to return a portion of capital to shareholders. Instead, it would continue operating without "an ongoing redemption program" until it gets regulatory conversion approval and may do additional tender offers.
GBTC Discount Keeps Increasing
Grayscale's GBTC fund has been a hot topic among cryptocurrency investors lately. The trust holds almost $11 billion in Bitcoin but its shares have been hitting all-time low after all-time low.
GBTC started trading at a discount in early 2021. However, it started going down heavily in the wake of the collapse of FTX. The fund neared a 50% discount after its parent company Digital Currency Group and affiliate firm Genesis Trading were rumored to have liquidity issues.
GBTC shares are currently trading at around a 46% discount to the underlying Bitcoin, according to data from YCharts. This is mainly because investors are unable to redeem their shares for the underlying Bitcoin due to the fund's policy.
However, if the SEC were to approve Grayscale's application, investors would be able to redeem their shares for Bitcoin and profit from a massive arbitrage opportunity.
Grayscale has yet to share the blockchain addresses holding the underlying Bitcoin.
It's unclear exactly when the court will provide a ruling on the Grayscale vs. SEC case.
It's unknown how Digital Currency Group and Genesis Trading's liquidity problems have affected Grayscale.
Grayscale is important to the crypto community because of its efforts to get approval for the first Bitcoin ETF. However, if it fails to do so, that would be a big blow to the crypto markets and adoption efforts.