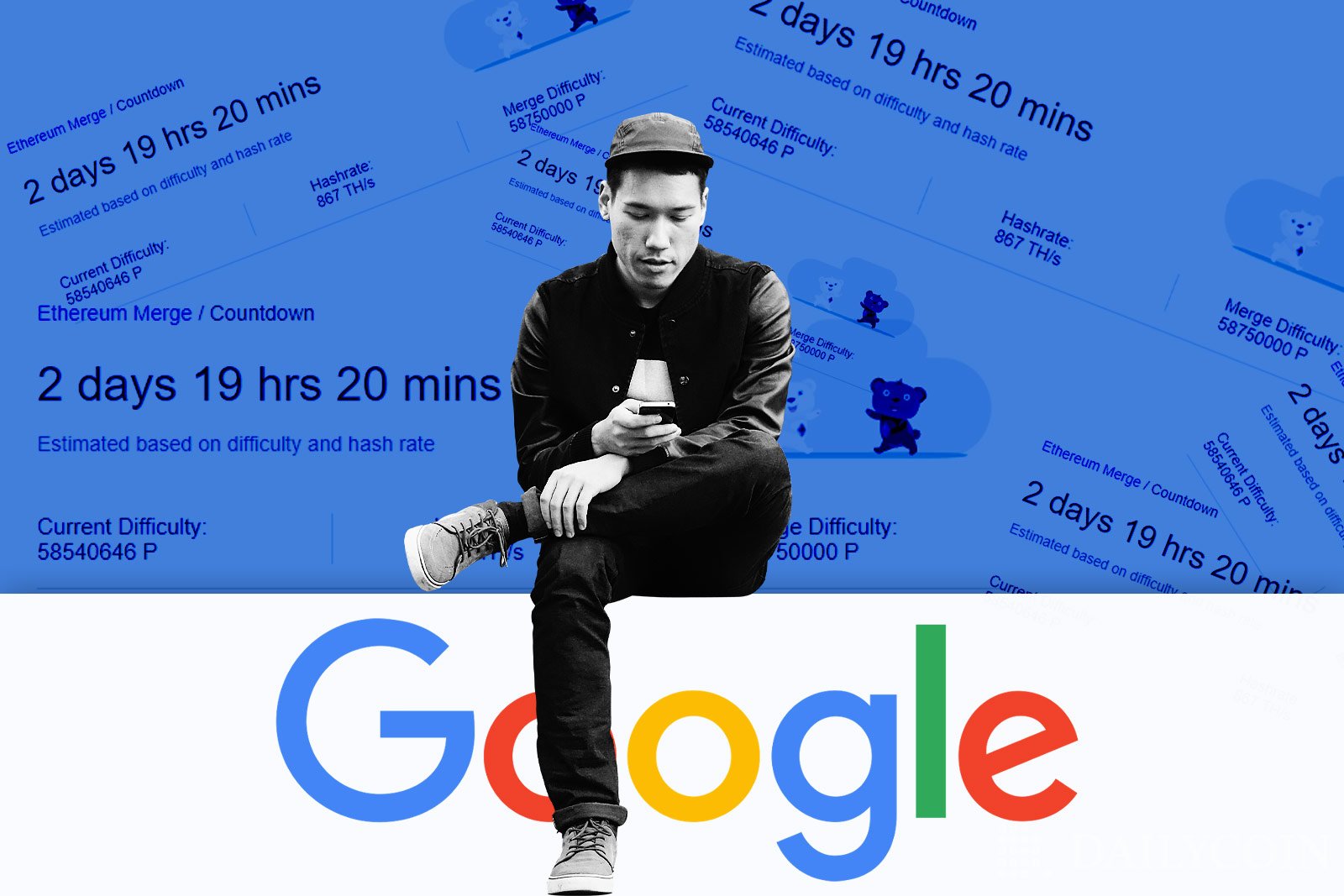 As the Ethereum network prepares to transition from a proof-of-work (PoW) consensus mechanism to a proof-of-stake (PoS) consensus mechanism, the world's largest search engine, Google, has added a countdown leading up to the event.
Google Launches Ethereum Countdown Clock
Google, the world's most popular website, has now acknowledged the Ethereum merge with a countdown clock to the event. Typing "Ethereum merge" or "the merge" into Google's search engine brings out the "Google Ethereum Merge countdown clock." 
In addition to a countdown clock showing the estimated time until the merge, the clock also displays Ethereum's current difficulty, the network's hashrate, and the difficulty at which the merge is expected to happen.
There is also an animation of two happy pandas running toward each other with outstretched hands. The pandas will get closer to each other as the Merge date draws nearer.
Google Recognizes the Effort of Ethereum
Sam Padilla, a Google Cloud developer, said the merge countdown clock was "a fun little surprise" and a way to show their appreciation of the work that the Ethereum team has put into developing the network for years.
The Ethereum Foundation is also ready for the merge after successfully completing the last shadow fork. The completion signals the readiness of the Ethereum network for migrating to the more energy-efficient PoS consensus.
As Ethereum prepares for the merge, groups are also preparing to fork its codebase, meaning Ethereum users may come out of the merge with multiple tokens.
Gaining recognition from Google shows how important the Ethereum merge is shaping up to be, not only for Ethereum but the entire crypto industry.