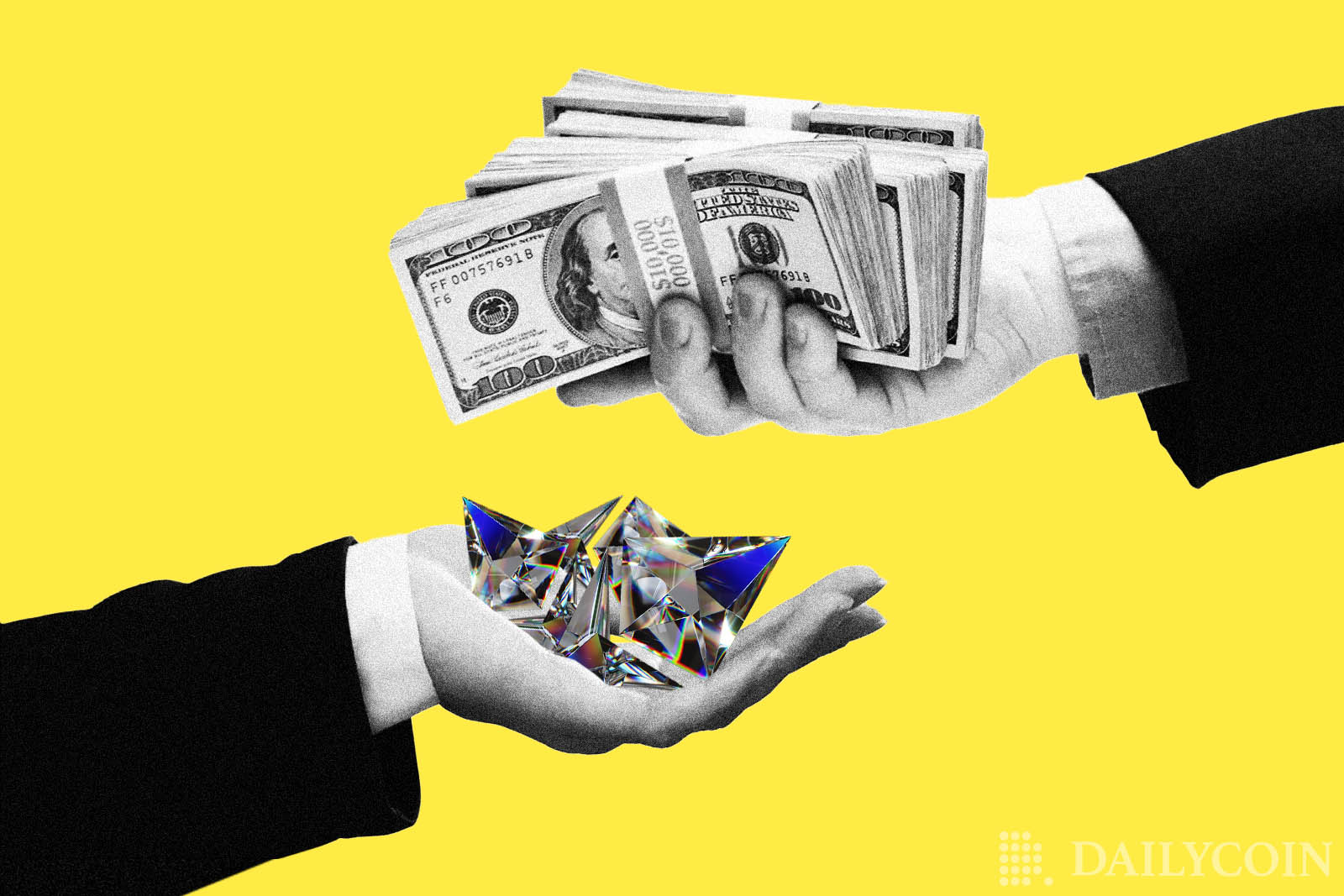 Ethereum's (ETH) ratio of supply on crypto exchanges has broken the long-term downtrend and is on the rise. Nearly 1% of all ETH supply has returned to trading platforms since the end of April. 
During the past week alone, $2.21 billion worth of Ethereum was transferred back to exchanges, says blockchain data firm Santiment. It is the most sustained upswing in ETH inflows to the exchanges since the crypto market crash in May last year.
In the meantime, the trend of Ethereum exchange inflows has been the opposite for the past few years. The volume of ETHs leaving exchanges has been on the rise since August 2020, according to Santiment. 
Indicates Bearish Sentiment
Exchange inflows show the amounts of coins that have been transferred to exchange wallets across a given period. The metric has long been used as an indicator for determining trends in the crypto market. 
Traditionally, the exchange inflows increase when the coin's price decreases and signifies the bearish sentiment over the specific asset. 
As seen, the price of Ethereum has been on a downtrend since March, when also the broader cryptocurrency market entered a correction. The second-largest crypto by market cap lost almost 50% of its value since then. 
The past month has not been much easier for ETH either, with the coin dropping from $2.937 to $1.740 due to the macroeconomic uncertainties and also the collapse of Terra. 
Institutional Interest Decreases
However, it's not only external factors to blame for the growing ETH supply on exchanges. As seen from the recent CoinShares fund managers' survey, institutional investors' interest in Ethereum is decreasing.
Their confidence in Ethereum as the most compelling growth asset declined by 6% mirroring the fund flows statistics, which record $250 million worth of ETH leaving the investments since the first days of the year. 
This is in "stark contrast to most other altcoins," says CoinShares, adding that the fund manager's survey highlights their increasing allocation to Polkadot (DOT), Cardano (ADA), and Ripple (XRP) at the expense of Ethereum.
Ethereum is on its way to completing a major milestone and performing the merge on its major testnet called Ropsten on June 8. Meanwhile, its transition to Proof of Stake (PoS) is rescheduled for August. 

The total number of ETH

staked

 continues to climb. Over 12.764M 

of ETH

 has been staked accounting for more than 10% of the circulating supply, according to crypto analytics from Glassnode.
Ethereum's gas fees have been at a record low for the past few weeks, indicating the declining network congestion. The drop was mostly caused by the decreased trading demand and cautious trading behavior after the crash of Terra.