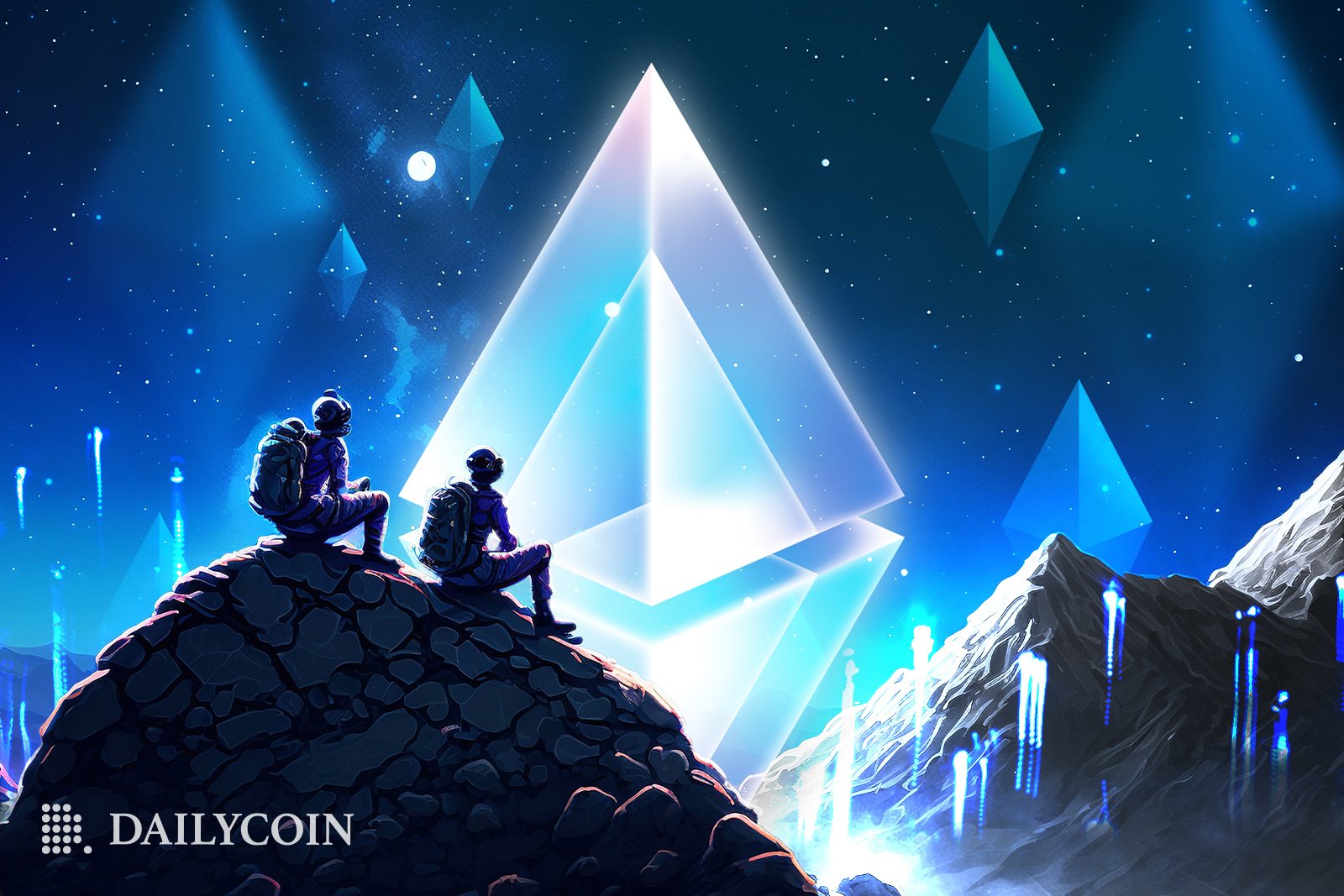 While Ethereum struggles with challenges, an intriguing on-chain revelation has emerged.
Network fees for Ethereum have experienced a sharp decline, hitting their lowest levels in 2023.
Despite these developments, Ethereum's price has grappled with substantial selling pressure.
In recent weeks, Ethereum (ETH), a prominent asset in the cryptocurrency market, has faced a downturn in sentiment, primarily due to its struggling price performance and the instability witnessed in its on-chain operations.
Unfortunately, this unfavorable situation has extended to most other altcoins, with few sustaining upward momentum. However, a glimmer of hope is on the horizon, courtesy of a recent on-chain revelation.
Ethereum Average Fee Hits a New Low for 2023
Santiment, a platform specializing in on-chain data analytics, has revealed a pivotal moment for Ethereum's performance. The intelligence firm has noted that the network's fees have fallen significantly, reaching their lowest levels in 2023, with each transaction now averaging around $1.15 at press time.
This sharp decline starkly contrasts the huge fees witnessed in 2021 and 2022, where the surge in demand for processing power drove average fees well above the $50 mark. Historically, such a fee reduction bodes well for Ethereum's practicality and adoption, as lower transaction costs render the network more enticing and economically viable for users.
Santiment has also underscored that enhanced utility often accompanies these reduced costs as ether tokens become more accessible for circulation. The utility and increased adoption of the Ethereum network have the potential to contribute to the recovery of its market capitalization and overall value.
Ethereum Price Struggles Despite Network Fee Decline
While the decline in network fees brings tangible benefits to Ethereum and its user base, the impact on ETH's price has remained relatively muted, with the cryptocurrency struggling to break free from the ongoing selling pressure.
On Thursday, September 21st, ETH dipped below the significant psychologically $1,600 threshold for the second time this month, and it continues to hover below this benchmark, exhibiting a modest 2.6% decline over the past week.
On the Flipside
The drop in Ethereum network fees may be driven by decreased network activity rather than increased efficiency.
With the rise of alternative blockchain networks offering lower fees and faster transaction times, Ethereum may face challenges in retaining its user base and attracting new users.
Why This Matters
The significant drop in Ethereum's network fees holds substantial implications for the cryptocurrency community. This fee reduction not only enhances Ethereum's utility and adoption but also has the potential to contribute to the recovery of its market capitalization and overall value, offering a glimmer of hope amid recent market challenges.
To learn more about Ethereum's anticipated upgrade delay and its impact on the crypto community, read here:
Ethereum's Next Major Upgrade Likely to Be Delayed: Core Devs

For insights into the recent $31 million move involving an ETH ICO wallet and its connections to Ethereum's key figures, check out this article:
ETH ICO Wallet Linked to Dev Joins Buterin, Whales in $31M Move