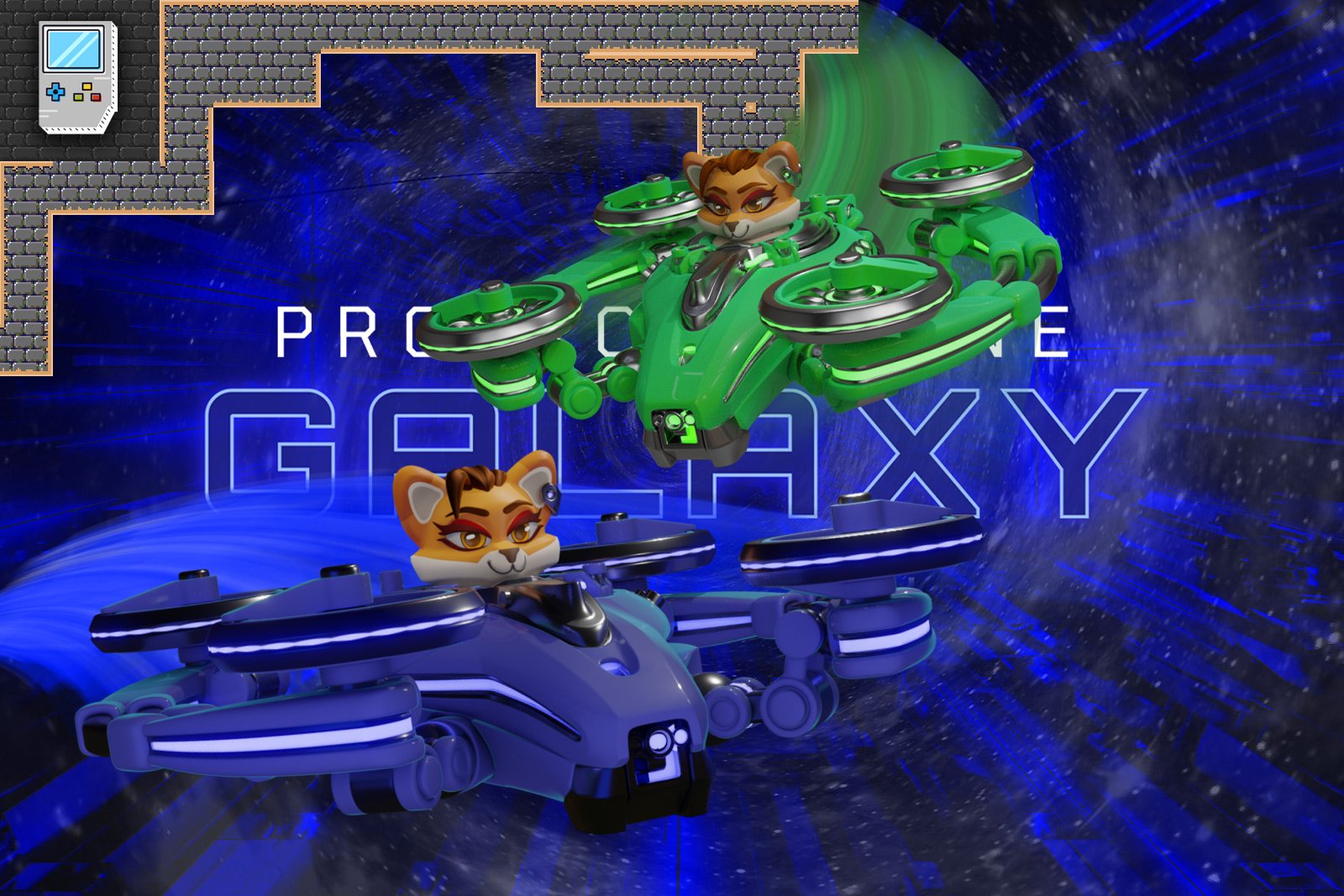 The world's premier professional drone racing property, Drone Racing League (DRL), has dropped the official trailer of its highly anticipated game, Project Drone Galaxy. 
Blockchain platform Algorand is collaborating with DRL as a title partner to launch the game. 
DRL is excited to launch its game later this year. Project Drone Galaxy aims to provide a unique racing experience to its fans in the metaverse. The racing league is keen on entering web3, especially in the esports scene with Project Drone Galaxy.
Taking Flight in the Metaverse
Drone Racing League's upcoming title, Project Drone Galaxy, will be a multiplayer drone racing experience in the metaverse in collaboration with Playground Labs.
The developers behind the game are renowned for their contributions to building Web3 infrastructures. Playground Labs will be developing the play-to-earn protocol for Project Drone Galaxy and focusing on generating cash flows through player-driven gameplay economies. 
Playground Labs CEO Sam Peurifoy shared in a press release,
"Project Drone Galaxy's high-intensity esports-focused gameplay sets a new standard for web3 gaming and demonstrates what it means to responsibly integrate blockchain technologies in a way that puts users in the driver's seat."
The game will enable users to build and craft their drones and compete for digital collectibles and other rewards. Other mechanics involve players participating in fly-to-win games as animal avatars and competing against other pilots in a high-octane racing arena with POIs, barriers, and more. 
Project Drone Galaxy will launch in tandem with the 2022-23 DRL Algorand World Championship Season. The competition will showcase some of the world's best drone pilots racing the fastest drones through challenging courses in real life, esports, and the metaverse. 
The season's finale will take place in Miami, Florida, on February 25th. Moreover, DRL has announced that it will reward fans and developers interested in helping DRL develop Project Drone Galaxy with free digital drones. 
Anne Marie Gianutsos, Chief Marketing Officer of Drone Racing League, added, 
"The Drone Racing League is made for Web3. Our fans are avid enthusiasts of drones and blockchain, and as we prepare to launch Project Drone Galaxy powered by Algorand this year, we're excited to unveil a teaser video showcasing our first metaverse game to come."
The game trailer did not feature any gameplay but an animation of avatars competing in a thrilling race and battling each other. 
DRL has previously launched an action-packed drone racing arcade mobile game available on iOS and Android. 
The racing league has also released an FPV racing game and simulator on all major platforms. DRL Simulator's gameplay showcases detailed graphics, models, and landscapes.
Despite leading the drone racing space, Drone Racing League is actively expanding. The racing league has released immersive and detailed games on mobile, PC, and console, and DRL's lineup of games is applaudable for what they've achieved. It would be interesting to see the racing authority translate the quality of their existing offerings into Web3 and launch a similar game coupled with a player-driven economy. 
Find out about other Algorand projects:
FIFA To Launch NFT Platform On Algorand (ALGO) Ahead Of The World Cup's Kickoff