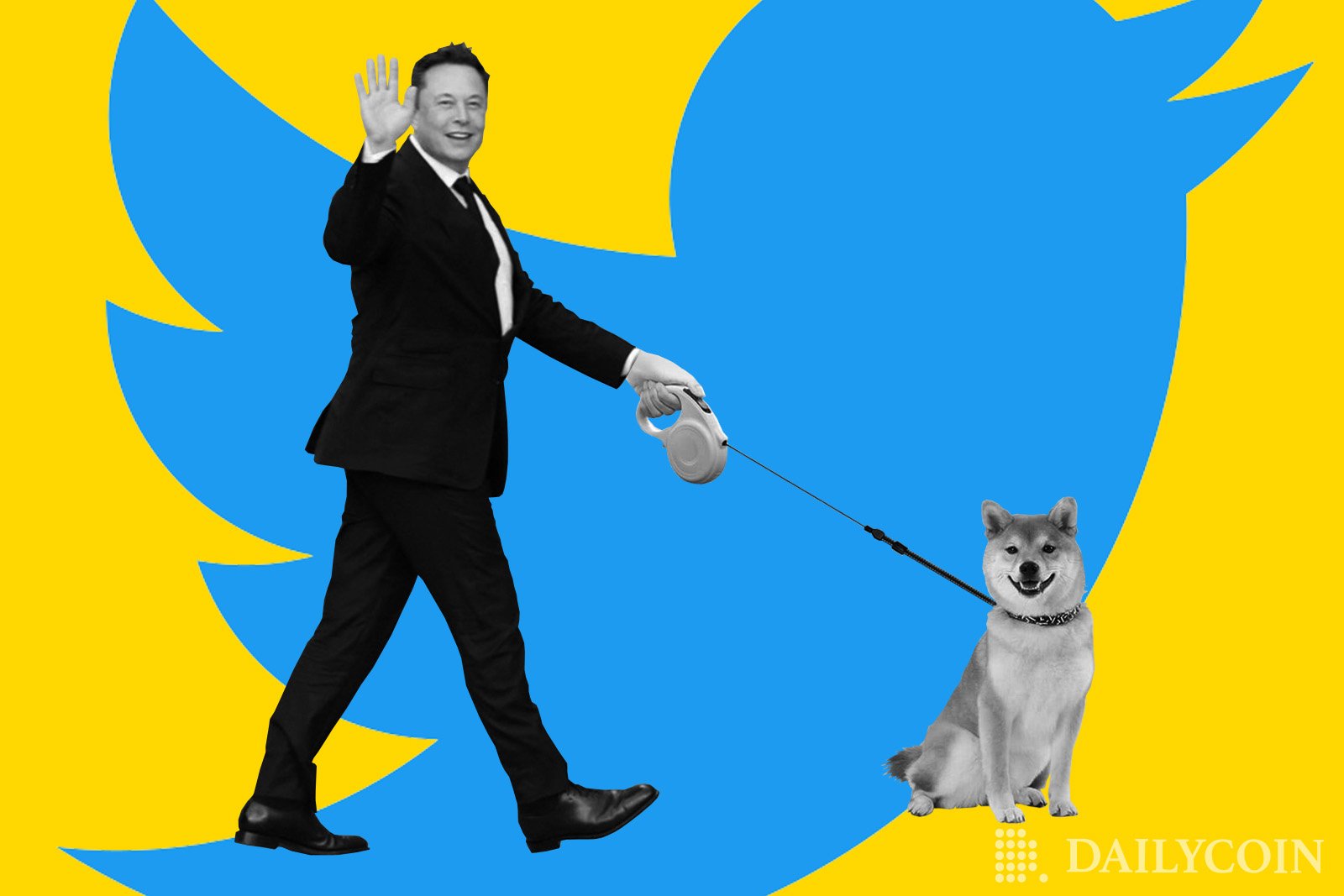 Elon Musk's Twitter acquisition is planned to be finalized this Friday. That's a crucial step for the crypto industry, as the crypto-friendly CEO of Tesla & SpaceX had previously mentioned including Dogecoin (DOGE) for tipping on the micro-blogging platform.
Today, Elon 'The Dogefather' Musk shared a nine-second video of him entering Twitter's headquarters in San Francisco, California. Making a flamboyant entrance with a sink in his hands, Musk's message was clear: "Let that sink in." On top of that, Elon Musk's profile bio now proudly reads "Chief Twit."
Elon Musk Vs. Twitter Staff Controversy
Previously, Elon Musk mentioned Twitter needed an extreme makeover and part of this might include a mass layoff. According to previous interviews, Elon Musk plans to get rid of 75% of Twitter's staff. Naturally, the statement received backlash from the current employees.
BREAKING: ELON TELLS TWITTER EMPLOYEES THEY CAN WORK FROM HOME JUST NOT FOR TWITTER

— optimistic zerohedge (@zerohedgeparody) October 26, 2022
On the other hand, the move represents a switch that can be beneficial for the whole crypto community. Mr. Musk's aim is to transform the company into Web 3.0, including the initiative to integrate a native crypto wallet on Twitter.
Furthermore, Musk's Twitter makeover strategy is supported by big players in the crypto world. As Michael Saylor expressed his support for Elon Musk earlier, it's no surprise that Binance's CEO Changpeng Zhao is eager to invest another $500 million in the Twitter deal.
Dogecoin (DOGE) Escapes The Spooky Bears
The top dog cryptocurrency has been floating above and beyond the crucial resistance line at $0.06 for several months. The prolonged crypto winter took its toll on the dog-themed crypto, as it's nowhere near its ATH. However, trouble for the canine coin seems to be finally over. 
At press time, the 10th ranked memecurrency is priced at $0.076274, according to CoinGecko. The bullish trend inspired a 13.9% daily run, while on weekly terms the memecoin gained an impressive 32%.
The finalization of Musk's Twitter deal might have an enormous positive impact on the crypto industry beyond DOGE.