Crypto salut to all 1st and 2nd players on that side of the screen! 
Blockchain gaming is riding the crest of a wave. The recent boom of Axie Infinity and institutional inflows into promising projects showed that crypto gaming has unreleased potential. However, Axie and NFT collections are only the tip of the iceberg. Others flocking in a process of market murmuration are Blankos Block Party, Decentraland and Enjin Multiverses, My Neighbour Alice and so on. Who knows where the next crypto game is, waiting for its minute of fame. 
Let's dive together into the not yet green but already exciting crypto gaming world with DailyCoin's weekly digest! 
Read about: 
Andreessen Horowitz Investing Not Only Into Crypto but in Blockchain Gaming as Well
Announcement of the First Nft Gaming Console!
Enjin Introduced Smart Contracts to Its Jumpnet. Ether Legends and Forest Knight Being Anticipated
My Neighbour Alice Reaching the Pre-alpha Stage
Blankos Block Party Season 0 Patch Update With Nft Goodies Drop
Andreessen Horowitz Aka' a16z' Invested in Play-to-Earn Community Yield Guild Games
The story began during the pandemic in the Philippines. A local gaming entrepreneur named Gabby Dizon started lending his Axies to people for them to have a possibility of earning some money. Soon enough, the players realised it's possible to make more money in the game than doing local, real-world jobs. 
That's how Gabby Dizon, Beryl Li, and the third anonymous co-founder created Yield Guild Games (YGG). The project is aimed at giving 'scholarships' in order to own Axies and start earning. 
A few days ago, one of top venture capital firms Andreessen Horowitz a.k.a. 'a16z' invested in YGG, completing a $4.6 million funding round. Moreover, the investment round was completed before the launch of their YTT token on July 27, which brought the token immediately to the 222nd rank among other cryptos. 
A16z commented on this, saying,
 "There is a largely untapped economic opportunity in emerging markets to provide jobs by building a virtual economy in the digital world. The way we define a "job" is quickly evolving because of crypto and gaming." 
Yield Guild Games is mainly focused on Axie Infinity, which is not bad because it's one of the biggest blockchain games so far. However, it's time to diversify their portfolio if they wish to stay afloat. 
Vine Co-Creator Announced Supdrive, an "On-Chain Fantasy Game Console"
This one is a very interesting project. Dom Hofmann, one of co-founders of the (now retired) social media platform Vine, is going into gaming after creating new social media projects like Byte and Peach.
Hofmann will release a video game console that can play classic-style games with special features. Each copy of the games will be released as an NFT with unique difficulty levels, special abilities, perks, colour palettes, etc.
Simple old-school classics like Galaga, Pacman, and Asteroids will probably become the first available on the console. However, Dom Hofmann promised further upgrades to include games from Super NES or Nintendo 64 ages. Moreover, the creator promised their own games as well. 
There remains problems with licencing. Each game is an intellectual property of a particular studio or publisher. Thus, creating unique game versions, and therefore NFTs of those, may raise copyright concerns. 
Enjin Introduced Smart Contracts to JumpNet. Ether Legends and Forest Knight Already Adopted
As the crypto gaming industry gains momentum, developers are trying to improve the current ecosystem. JumpNet performs as the bridge between different tokens used in the Enjin ecosystem.. New types of smart contracts are aimed at making JumpNet carbon-negative, which means carbon reduction or even full decarbonization of newly minted gaming NFTs.
The announcement is important not only for developers but for regular players as well. For instance, Ether Legends and Forest Knight became early adopters of the new smart contracts. First of all, the players won't be contributing to the planet's deterioration. Moreover, other features of smart contracts can be implemented into in-game mechanics. 
Sustainability issues in the crypto world are not a new question but people are overestimating their influence.  We have much bigger industries killing our environment. On the other hand, give a dog a bad name and hang him. So, it's great that we care about our nature in the very beginning of the crypto/NFT era. 
My Neighbour Alice Reached Pre-Alpha Stage: Open Testing of the Intro Chapter for ALICE Holders
Team Alice announced an open day for the playtest of a pre-alpha version of their software: August 31st. The trial will be available for a month until September 30th. Players will be able to walk around the town, meet local NPCs, and complete a few simple quests. Moreover, you'll be allowed to communicate with your fellow villagers (real people). 
This seems like the best time to meet new people who are on the same page and share your interests regarding Alice. On the other hand, such features as building and landscaping mechanics, marketplace, story-line won't be available yet.  
The main purpose of this event is to gather feedback about the game. For this reason, the Alice team prepared a special NFT giveaway. 100 lucky players with the best written reviews and filled in surveys will receive unique NFTs. 
The ALICE token experienced a 40% surge 5 days before the test playground launch. The version 1.0 of the game is planned for spring 2022.
Finally, we'll be able to "touch" the game! ALICE tokens might enter the top 100 cryptos by market cap someday in the near future…holders and gamers won't wait too long. 
Blankos Block Party New Patch Update with NFT Goodies Drop
Mythical Games became the first gaming studio presenting a blockchain NFT game at the world's biggest gaming conference, E3. Although Blankos Block Party was announced several years ago, the players were only given the possibility to try it a few months ago.
Like many crypto game developers, Mythical Games took the approach of early access launching. Blankos Block Party started Season 0 in order to collect player feedback and polish the game before the real-deal start. 
The update aired on August 25th, at 10:00 AM PT. The developers introduced brand-new UI, improved health and shield bar, menu, text chat, social tab, and added new items into the shop. Nonetheless, the update also included special gifts for players who joined Blankos between June 2nd and August 3rd. 
The initial release date of the game is December 10, 2020…so far.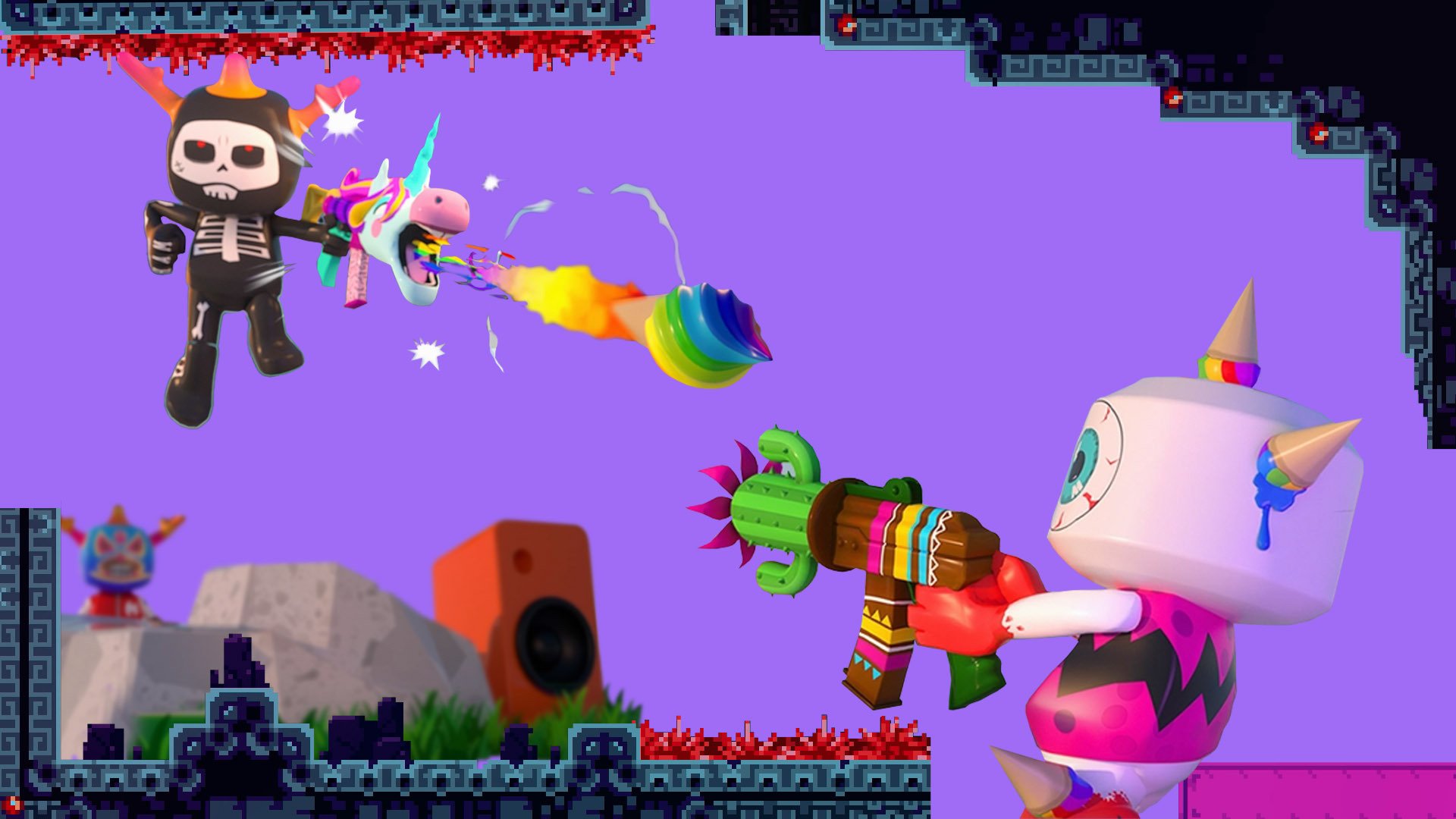 On the one hand, waiting for the game to be released this year is optimistic. On the other hand, the longer we wait in Season 0, the more chances there are to grab some free NFT in-game items for free because of airdrops.