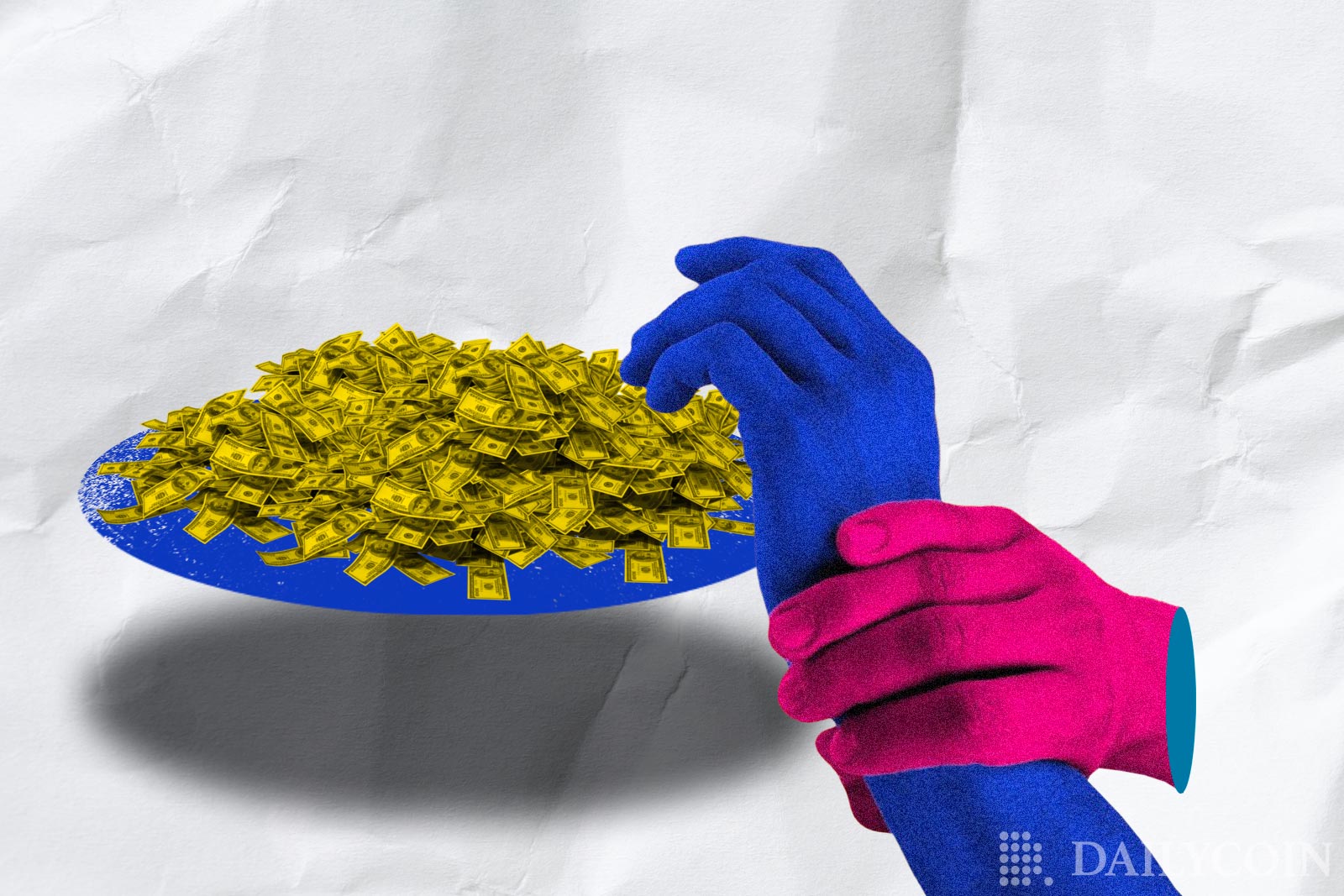 Another popular crypto trading platform may well be on the verge of demise. The crypto massacre looks set to continue with the body count now including Three Arrows Capital, Vauld, Celsius, and Voyager Digital, to name a few.
Shrinking Is Better Than Sinking
In normal circumstances, CoinLoan has a customer withdrawal limit of $500,000. However, as of today, CoinLoan, the popular Estonian crypto exchange, has been faced with a tsunami of withdrawal requests, leading to the company making the rather quiet decision to lower its withdrawal limit to just $5,000—a clearly warning sign of liquidity issues.
And Another One Bites the dust!

Coinloan, which claims to not be affected at all, is restricting withdrawals. You're only allowed to withdraw $5,000/day now from Coinloan.

Take advantage of that, before they 'Upgrayedd' it to $0/day. pic.twitter.com/JhiN10OyLc

— Bitfinex'ed 🔥 Κασσάνδρα 🏺 (@Bitfinexed) July 4, 2022
The crypto lending company slammed competitors BlockFi, Celsius and 3AC for not being able to handle the crypto turmoil, which allegedly caused their own investors to panic sell. Ironically enough, the official blog post at the time stated that "CoinLoan is probably the only company unaffected by the controversies of stETH, Luna/UST, Three Arrows Capital, and DeFi protocol issues".
The contradictory statement is likely an attempt to save face, though CoinLoan themselves admit that it would be "more convenient" to simply halt all withdrawals, as has already been done by a couple of troubled competitors. Nevertheless, the customers remain the "biggest priority" for CoinLoan, so the measure is unlikely to happen, and current tight withdrawal limit is expected to be "provisional" only.
Bear Market Too Hot for Celsius
In the grand scheme of things, CoinLoan is simply the newest addition to the list of casualty from the ongoing crypto beatdown. Founded in 2017, the company is one of the most established crypto lending companies in the European market. Now, CoinLoan falls under the same category as Celsius, the company that faced controversy a couple of weeks ago when it halted all customer withdrawals.
In spite of that, Celsius managed to bounce back from rock bottom, paying out a huge $145 million loan on to MakerDAO on July 4th.
FUN FACT: Celsius Network paid a total of $120,000,000 today on its #Bitcoin backed loan, dropping its liquidation price to $4,967.

— Watcher.Guru (@WatcherGuru) July 4, 2022
While CoinLoan claims to be "weathering the storm", it seems that another crypto exchange, Vauld, was struck by lightning. The company from Singapore caused mass hysteria on social media yesterday, when it announced that all withdrawals were suspended. The abrupt move later led to rumors of insolvency.
Vauld claims that customers had cashed out over $198 million since June 12th, 2022 amid the crypto panic. Vauld plans an eventual restructuring, and has already hired a team of lawyers to deal with the situation.
We've strived to be an excellent crypto lending platform. This has been our goal from day one. We're committed to finding the best resolution for our customers.

A message from @darshanbathija 🧵

— Vauld (@VauldOfficial) July 4, 2022