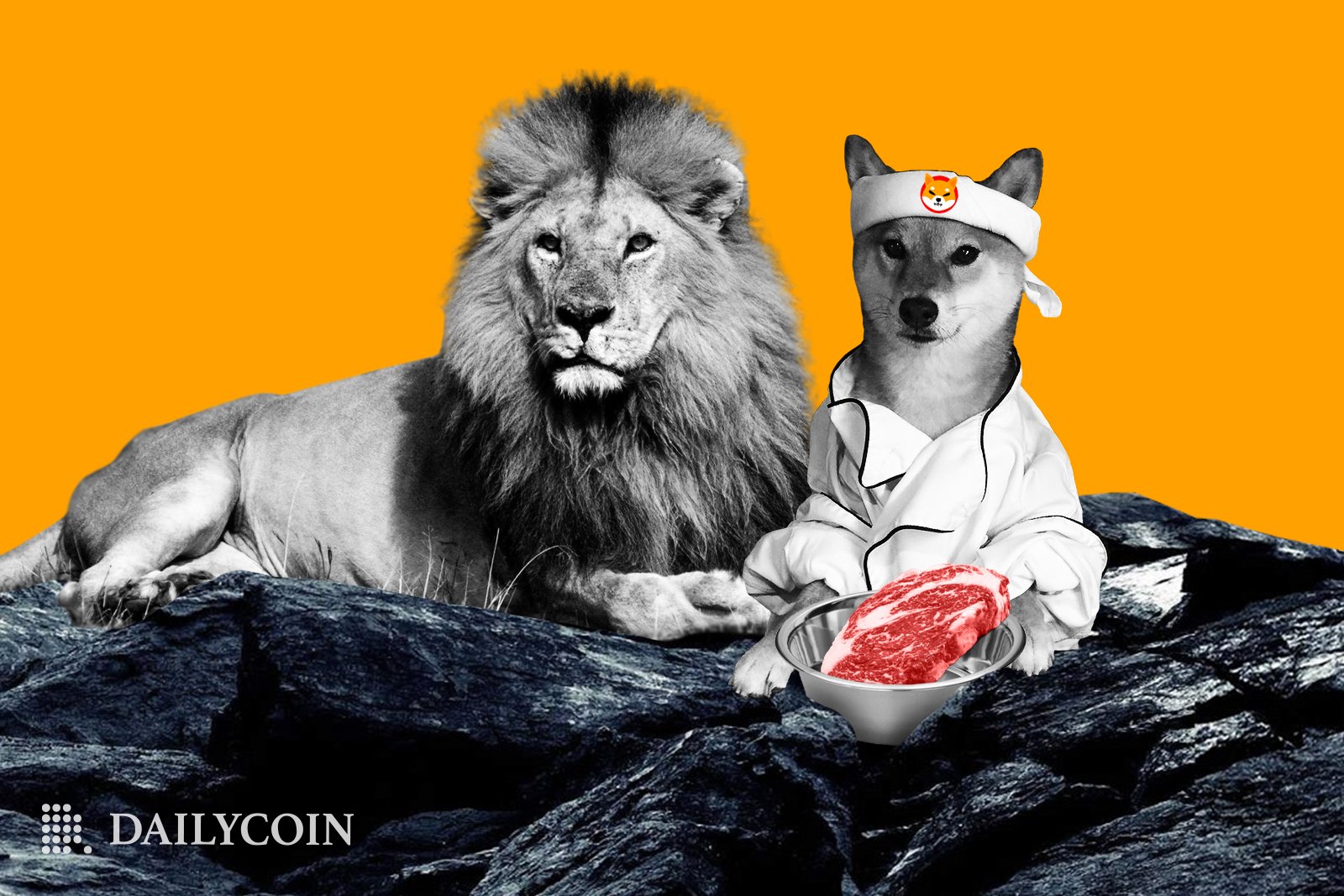 As the crypto turmoil continues and the most popular crypto exchanges reveal their reserve holdings in order to calm down worried customers, more surprises are unveiled. According to the findings, Crypto.com holds as much as 19.85% of its reserve in the popular memecoin Shiba Inu (SHIB).
Moreover, SHIB only comes second to the leading cryptocurrency Bitcoin (BTC), which takes up 31.19% of Crypto.com's reserves. If combined, SHIB and BTC cover the majority of Crypto.com's stash – approximately 51%.
Crypto.com Holds A Whopping $570M In SHIB
Indeed, the numbers may be unanticipated for many crypto investors. However, Kris Marszalek, the CEO of Crypto.com, has a clear explanation. According to him, Crypto.com backs everything their customers buy 1:1, therefore, both memecoins SHIB and Dogecoin (DOGE) play a significant role in the company's vault.
The canine memecoins were highly favored by customers in 2021 and the simplest way to prove this are their relatively high spots on the crypto charts by total market capitalization. At press time, the top dog memecoins SHIB and DOGE occupy the #14 and #8 positions, respectively.
SHIB Army Stays Optimistic Despite FTX's Liquidity Crunch
Further on, 5,350 members of the SHIB Army took to CoinMarketCap to vote on SHIB's market price by the end of November 2022. CoinMarketCap's Estimate Tool sums up the opinion of crypto holders and provides an accumulation, which serves as an indication on the current crypto market's sentiment.
Thus, the voters picture SHIB having a market value of $0.00001095 at the end of this month, which is +18.26% above the current price. Additionally, the memecoin might have more room to grow by the end of the year, as SHIB holders predict the market price to be $0.00001108 on New Year's Eve 2023, which is 19.69% more than the current price.
I'm sure the price will be higher in 2023. So now it is worth buying some shib with usdt

— Somos Di Tullio (@SomosDiTullio) November 14, 2022
Crypto.com's own token, Cronos (CRO) is declining at a worrying rate. The #31 ranked CRO went down by 39.3% in the last seven days.
Many people on Crypto Twitter, including well-known YouTuber Martini Guy, are experiencing withdrawal problems on the popular platform.
Due to FTX's fiasco, other popular crypto exchanges unveiled their reserve funds. The data is crucial to understand the overall exposure to the crash. as well as demonstrating an important level of transparency.