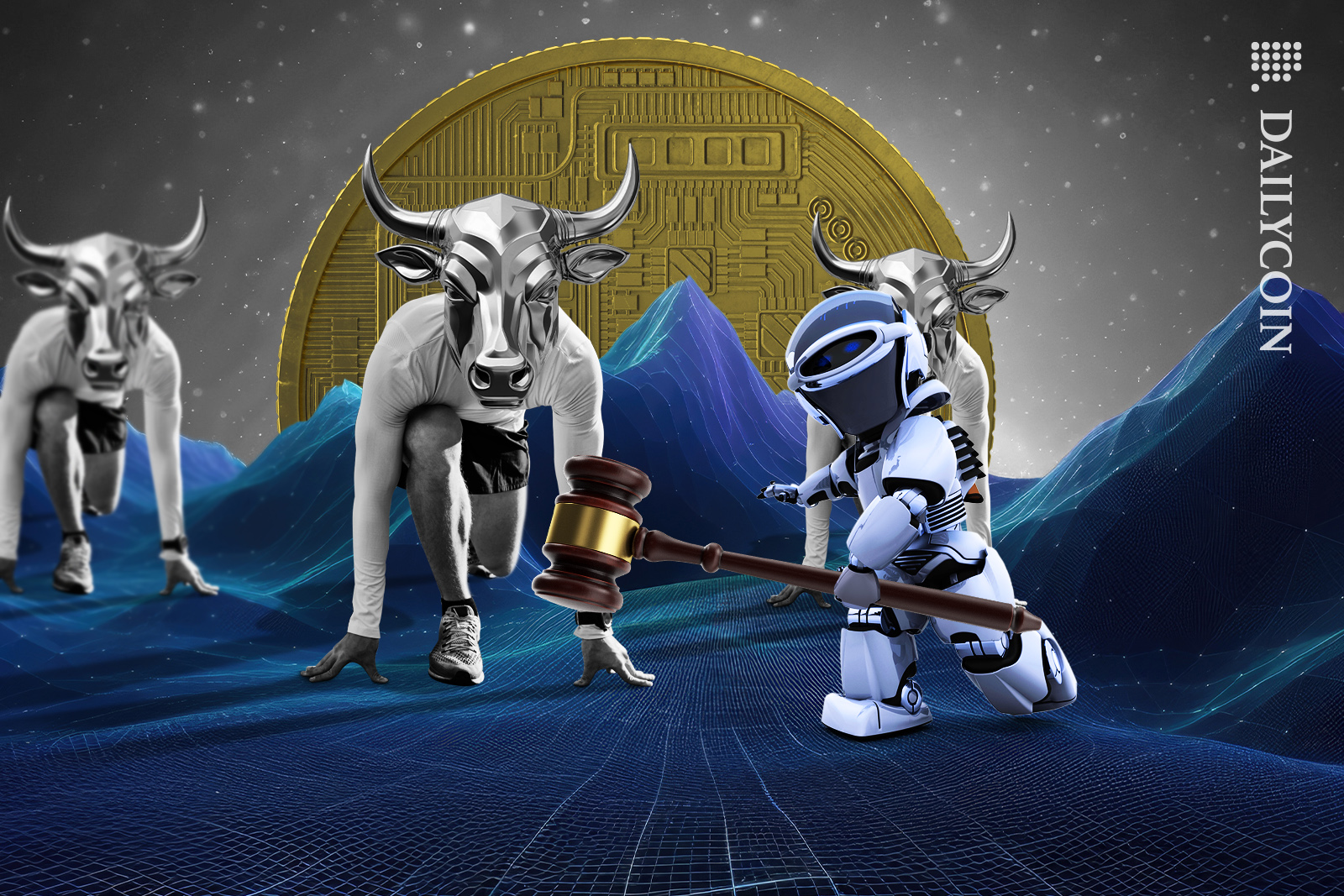 Industry expert Ieva Trinkūnaitė argues that regulations are sparking a bull run.
The statements come as more jurisdictions work to bring clarity to the nascent market.
Increased regulations, however, necessitate a potentially significant trade-off.
Following the collapse of crypto giants like FTX and Terra, talks of crypto regulations have intensified. Among the jurisdictions close to implementing rules for the crypto space is the European Union (EU), whose parliament passed the Markets in Crypto-Assets (MiCA) bill in April 2023.
While the bulk of the conversation around these rules has been about introducing transparency to the operations of crypto firms and projects, they may also have unexpected effects.
In an interview with DailyCoin ahead of the Web3 Summit Vilnius 2023 on November 9, Ieva Trinkūnaitė, CEO of Swiss financial services company iSun, pointed to regulations as the catalyst for the next crypto bull run.
Trinkūnaitė: The Next Run is Already Happening
Responding to questions from DailyCoin Sections Editor Stefan Trapp about what the next push for crypto could be, iSun's Trinkūnaitė asserted:
"I think that the next push is already happening. MiCA is a huge thing. It will unify the market and set clear rules." 
The crypto markets have been plagued with a wild west narrative. Bound by uncertainty over the stance of regulators on the asset class and a lack of security guarantees, most conservative and institutional investors have remained on the sidelines.
Regulations like MiCA, however, have the potential to change the narrative and spark a new wave of adoption and capital inflow that could drive prices to new peaks. These rules promise to spell out what regulators consider above board and introduce transparency requirements that make investors feel more secure.
Trinkūnaitė suggested that regulations would only improve the standings of cryptocurrencies, particularly Bitcoin, which she contended had already survived criticism over usage in illicit activities and potential environmental harm.
"My message is that it's [crypto] here to stay and that it's already lived through a lot of vulnerable times, and it's still here just getting stronger," Trinkūnaitė noted.
Aside from the EU, jurisdictions like the United Kingdom (U.K.) and the Middle East are also working on crypto regulations and declaring their interest in becoming crypto hubs.
Despite the potential benefits, this wave of upcoming regulations also presents significant trade-offs.
The Cost of Regulation
According to Trinkūnaitė, with more significant regulations, there is less anonymity in the crypto space. This can be seen as a good or bad development, depending on who you ask.
"So much is changing, which is good and bad in a way because it [crypto] sort of loses its value of anonymity. It's not possible to be anonymous with crypto anymore," the iSun CEO explained.
Privacy and anonymity have long been part of the core ethos of most native crypto users. This desire for anonymity led to the creation of unique cryptocurrencies called privacy coins and software called mixers to obscure the identity of individuals behind blockchain transactions.
Conversely, most regulators and lawmakers contend that the degree of anonymity provided by cryptocurrencies presents several concerns, including anti-money laundering (AML) and terrorist financing risks. Amid these concerns, proposed crypto regulatory frameworks often include significant data reporting rules. One example is the travel rule in the EU's Markets in Crypto-Assets (MiCA) regulatory framework that requires exchanges to report transfers involving self-hosted wallets exceeding €1,000.
On the Flipside
While regions like the EU have already established crypto regulatory frameworks, the U.S. has yet to reach a consensus on crypto regulations, with enforcement actions against crypto firms remaining the order of the day.
Why This Matters
The comments from iSun's CEO highlight the lesser-discussed positive impacts regulations can have on the sustainability and value of crypto assets.
On November 9th, Trinkunaite will speak at the Web3 Summit Vilnius 2023, geared at creating awareness about the many ways Europe can benefit from the technologies of tomorrow.
Read this to learn more about how regulation could boost adoption:
MiCA Could Boost Crypto Adoption, But U.S. Cases Hold the Key

Meet Polygon's proposed "protocol council":
Polygon Launches 2.0 Governance Revamp with Protocol Council