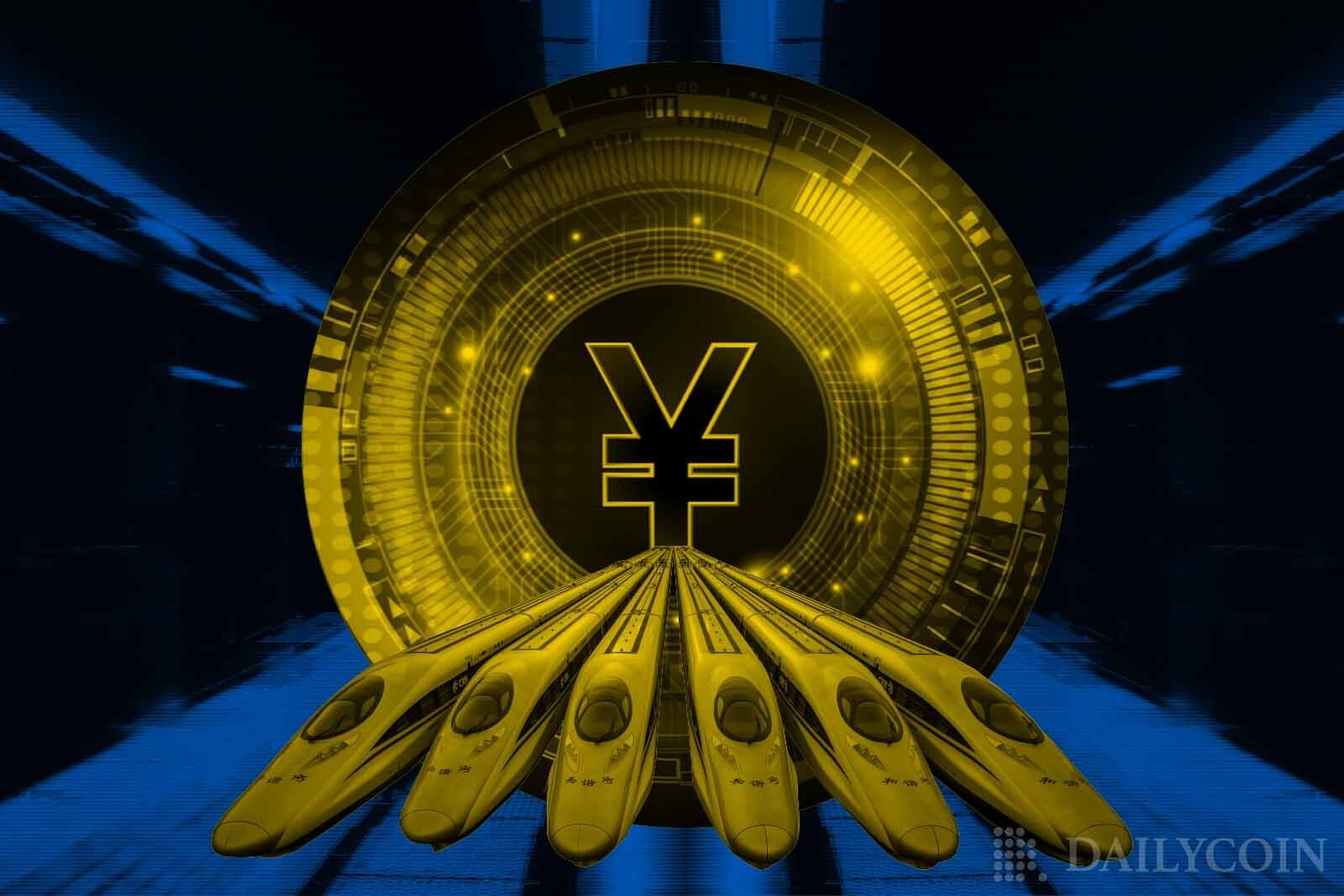 The tech-savvy people of China will now be able to enjoy a more convenient life in Guangzhou, where public transport tickets can be purchased via China's digital yuan app. China became the first country to issue a digital version of their national currency, and the digital yuan (also known as e-CNY, and digital RMB) is set to be made available in 23 cities. As it is a form of central bank digital currency (CBDC), the digital yuan is owned by the national bank. Some Chinese commercial banks will be able to operate using the currency, however, they must be provided with a licence from the Central bank.
The All-in-One App for Chinese Citizens
All it takes is a QR code to buy a tram fare in Guangzhou. Government officials in China had previously announced the release of a digital yuan app for iOS and Android in 23 cities, but only in 12 of those cities is the digital yuan already fully operational. Though, of course, that list will expand in due time. The People's Bank of China released an agreement on April 2nd, 2022, which outlined that the program will include 6 cities in the Zhejiang region, which will hold the 2022 Asian Games.
Xiamen, still fresh on the digital currency list, alreadys offer tits residents the option to top up their public transportation swipe cards through the app. The next step will be to add full functionality such as that in bigger cities like Guangzhou, thereby enabling passengers to pay for each fare directly through the app.
Making Life Easier, but Not for Everyone
This digital currency (e-CNY) is backed by the Chinese yuan, bills and coins, as well as being supported by the Central bank's silver and gold reserves. Considering that RMB is a fixed-price currency, China's national digital coin provides a sense of stability. However, for foreigners, there might be difficulties in acquiring and using the currency, one being the language barrier, as the digital yuan app is only available in Chinese.
The digital yuan is a good example of a government-owned digital currency. It's a simpler version of digital currency, compared to crypto, due to a couple of factors. First of all, e-CNY is not decentralized as crypto is, and second of all, it's not based on blockchain tech. Therefore, the digital yuan was designed predominantly for casual transactions and retail purchases.
Since there are over 80 countries in the world already working on their own national digital currency, the Chinese digital yuan screams success, especially when one can easily prove the need for it through numbers. Digital yuan (e-CNY) transactions reached the $11 billion mark last year, and now, with its increasing availability and adoption, this number can only be expected to increase as 2022 draws on.