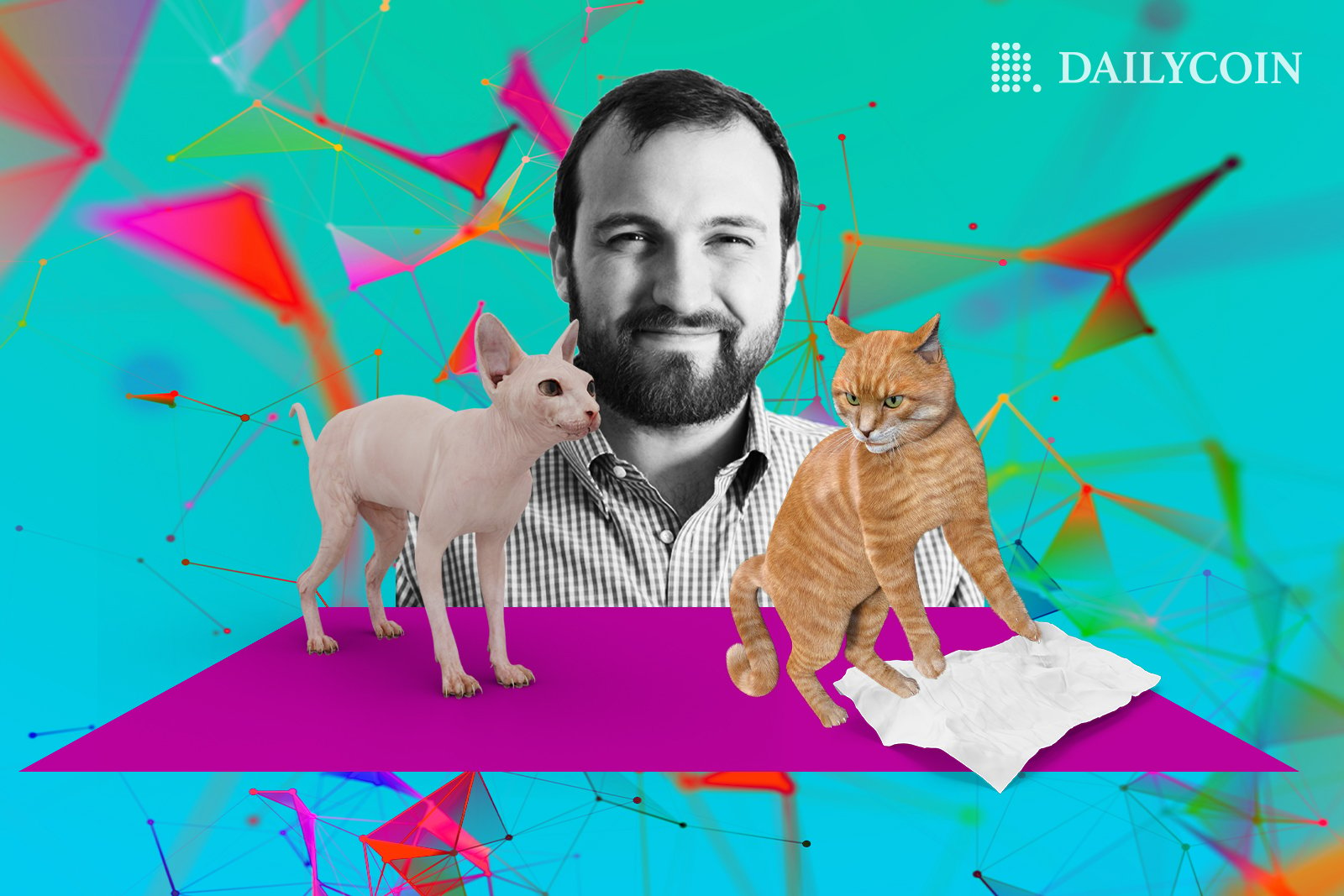 Coinbase CEO Brian Armstrong has warned that the SEC might impose a ban on staking for retail customers in the U.S.
Cardano and IOG founder Charles Hoskinson replied to the warning with criticism against Ethereum staking.
Hoskinson states that it would be "sad" if all Proof of Stake protocols were regulated under the same umbrella.
On February 9th, 2023, Coinbase CEO Brian Armstrong said he had heard rumors that the U.S. Securities and Exchange Commission (SEC) would possibly impose a ban on cryptocurrency staking for retail customers in the United States.
1/ We're hearing rumors that the SEC would like to get rid of crypto staking in the U.S. for retail customers. I hope that's not the case as I believe it would be a terrible path for the U.S. if that was allowed to happen.

— Brian Armstrong (@brian_armstrong) February 8, 2023
According to Armstrong, the decision to impose regulation on crypto staking would be a "terrible path for the U.S.," raising his concern that such regulations would stifle the growth of crypto in the United States.
In response to the tweet by Armstrong, a Bitcoin community member, DarioBitcoin, prompted Cardano (ADA) and IOG founder Charles Hoskinson for his opinion, which sparked yet another heated conversation in the Cardano-Ethereum saga.
Hoskinson's swift reply to this request for a comment added fuel to the fire, opining that "Ethereum staking is problematic," further stating that:
"It's sad that all proof of stake protocols might get lumped together due to a fundamental misunderstanding about the actual facts of operation and design."
Liquid vs Illiquid Staking I.E. Cardano vs Ethereum
The Ethereum blockchain is considered a frontrunner for its early support of decentralized applications (dApps) and smart contracts. 
However, Ethereum staking has a drawback: the tokens cannot be withdrawn once staked. This immutability can be seen as both a strength and a weakness, as it increases security and makes it impossible for stakers to access their funds after staking.
Despite this, Ethereum's staking mechanism has been a popular and effective way to earn passive income while supporting the network's security; for those who have 32 ETH (approximately $52,484 USD at the time of writing), which must be held in a supported wallet and used to participate as a validator.
Ethereum's illiquid staking has long been a subject of scrutiny, once called "The Hotel California of Crypto" by Charles Hoskinson.
On February 5th, 2023, AltcoinDaily sparked a new conversation by asking what Cardano can do that Ethereum cannot.
The tweet sparked a clash of communities on Crypto Twitter, wherein several Cardano community members replied that liquid staking is something Cardano can do that Ethereum cannot.
Cardano offers stakers more flexibility with liquid staking, as the funds staked on Cardano are not locked up like that on Ethereum and can be accessed conveniently.
A Cardano community member, StakeWithPride, claims that Cardano's non-custodial, liquid staking means that staking is optional, and stakers have full custody over the spending, staking, and investing of staked ADA.
Liquid staking on Cardano means unstaking is optional!

You have full custody and can spend, invest, or send your staked $ADA.

Withdrawals is arriving on #Ethereum and only *0.3%* of staked $ETH is allowed unstaking each day.

Sounds like a bank! 🏦 #Cardano pic.twitter.com/NujsgZIBvA

— St₳kΣ with Pride 🌈 (@StakeWithPride) January 24, 2023
The Cardano community member further claims that withdrawals are arriving on Ethereum, and "*0.3%* of staked $ETH is allowed unstaking each day. Sounds like a bank!"
However, the debate over which of these two blockchains is superior in terms of functionality, security, accessibility, and privacy could prove irrelevant if regulatory enforcers do not acknowledge these inherent distinctions in operation and design.
The launch of Ethereum's Shanghai upgrade will reportedly enable the withdrawal of staked ETH, which would change the dynamic between the two blockchains.
The SEC has been on a regulatory spree, supporting the possibility of a staking ban in the United States as claimed by Brian Armstrong.
Beyond the ongoing debate between the Cardano and Ethereum communities, the possibly impending SEC regulations will put both ecosystems on a level playing field regarding staking in the United States.
The consequences could stretch far beyond the nation's borders if the U.S. continues to take regulatory action against crypto without a clear framework and understanding of the industry.