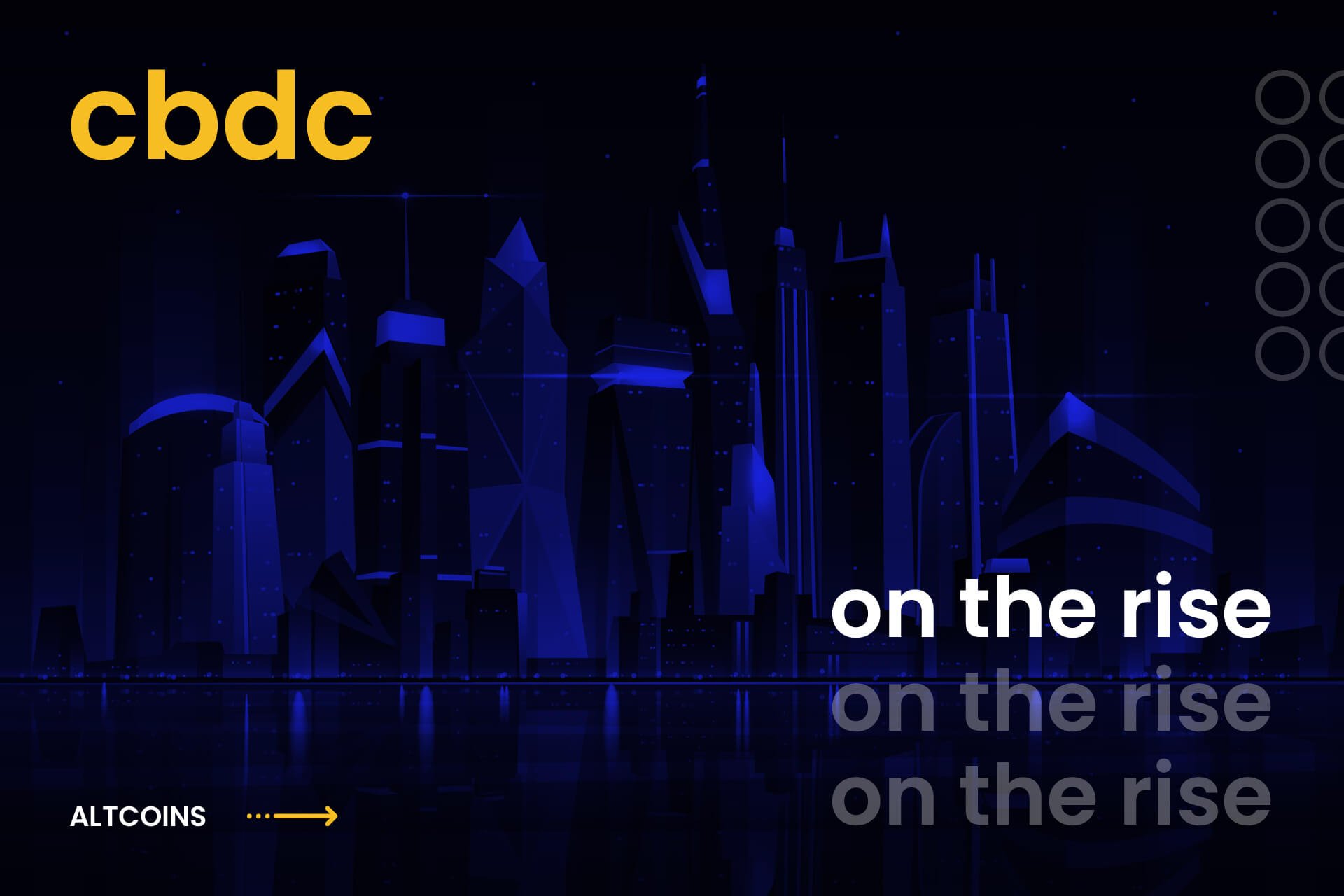 Global pandemic confirmed – financial authorities worldwide are interested in digital currencies.
Central Bank Digital Currencies (CBDC) are receiving more attention than ever before, claims the report of Bank for International Settlements (BIS). Moreover, the new payment technology – digital fiat currencies – seems to be among those few that benefit from the Covid-19 pandemic.
According to BIS, the global pandemic forced hundreds of users worldwide to turn into cashless payments and thus encouraged and accelerated the development of CBDC's. Facebook Libra's ambitions to become the world's single stablecoin mobilized central banks back in 2019 resulting in double growth of those interested and engaging in issuing their own digital currencies. According to the report:
During the Covid-19 pandemic, social distancing measures, public concerns that cash may transmit the Covid-19 virus and new government-to-person payment schemes have further sped up the shift toward digital payments, and may give a further impetus to CBDC.
The document that analyzes the current global status of CBDCs revealed that interest in CBDC's in terms of public online search has skyrocketed since last year. Moreover, it surpassed Bitcoin as well.
The Bank of International Settlements is a Switzerland-based international organization of 60 member central banks, that aims to ensure international financial adequacy and reserve transparency.
According to the institution, the number of positive responses and mentions of retail and wholesale CBDCs among BIS's members more than doubled within the past year. Meanwhile, most CBDC projects originate in digitized and innovative economies. Reportedly, by mid-July 2020 more than 36 monetary authorities across the planet announced they are working on retail or wholesale adoption of their own digital currencies.
At least three countries have already completed retail testing for CBDC and six more are ongoing. 18 of the world's financial authorities have already made their research on retail usage of CBDC, while another 13 have announced research or development work on a wholesale central bank digital currencies.
The motivation for adopting CBDC, however, differs across jurisdictions. According to BIS, central banks of the advanced economies research CBDCs to "promote safety and robustness, or domestic payments efficiency". Meanwhile, the emerging market economies are more concerned about financial inclusion and stability. None of the central banks declared an aim to replace cash. As stated in the report, they are all interested in offering an additional digital form of payments.
Furthermore, the BIS research revealed that the increasing number of banks are tending to adopt architecture where digital currencies act like a direct cash-like assets of the central bank, while the whole customer-facing activity is handled by the private sector.