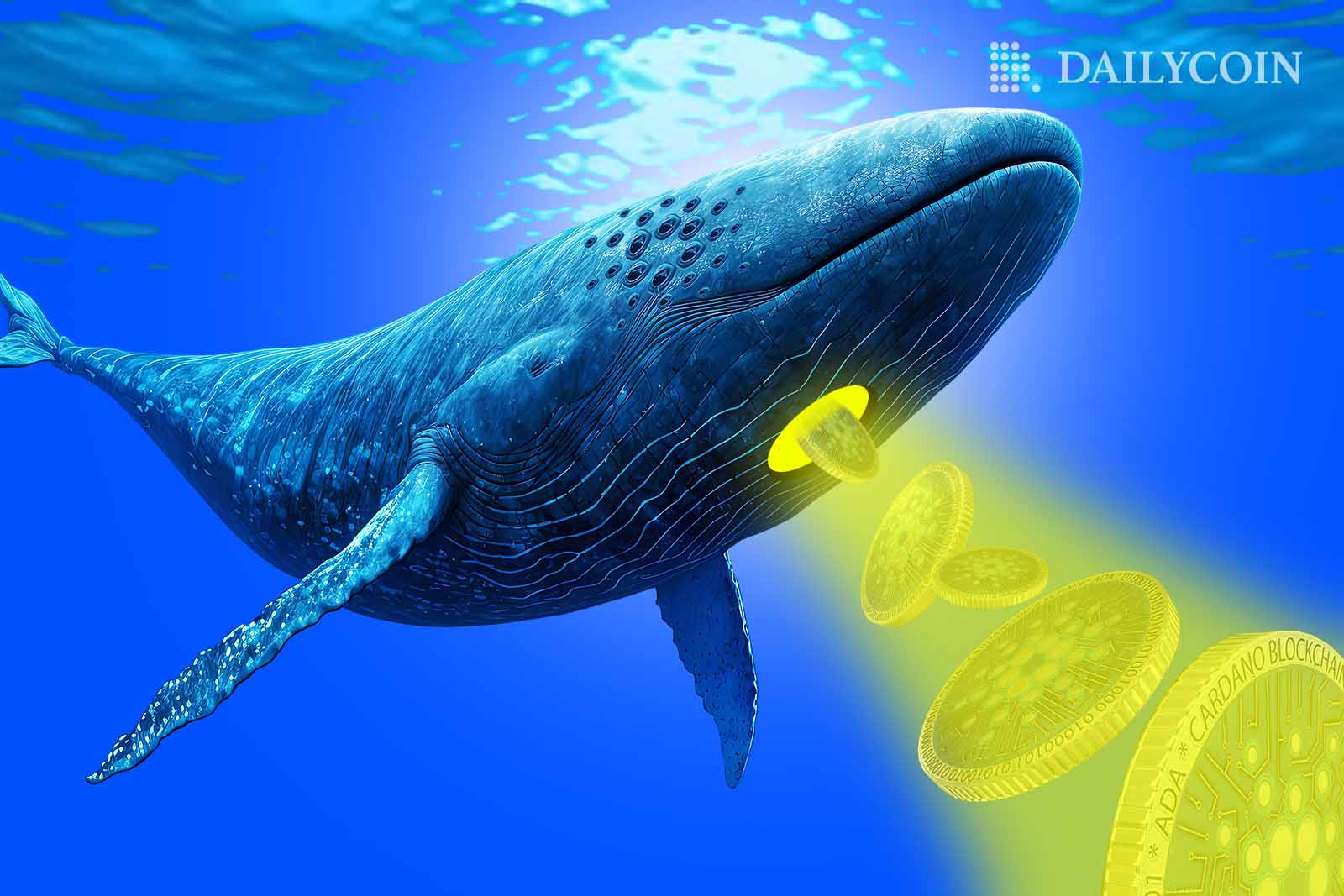 The Cardano network has seen a notable increase in whale activity since the beginning of January 2023.
High-volume whale accumulation could indicate a significant price shift on the horizon.
Despite various developments in the Cardano ecosystem, ADA is trading at $0.39 USD at the time of writing.
Santiment has reported that the price of Cardano (ADA) has surged over 65% from the start of 2023. According to the on-chain analytics platform, the price increase from $0.24 USD on January 1st to $0.41 on February 2nd was mainly due to ADA investors accumulating a total volume of $162.34M.
Santiment further stated that a total of 405.85M ADA had been accumulated by "key sharks and whales" since January 1st, 2023, which is reportedly the main driver behind the price spike, as reflected on the charts.
Furthermore, Santiment stated that addresses holding 100K to 100M ADA now hold the highest combined volume since November 8th, 2022, reflecting a 12-week high for whale transactions since the collapse of FTX.
Data from CoinMarketCap reveals that Cardano's market capitalization surged from $8.6B USD TO $13.8 during January 2023, allowing the altcoin to preserve its #8 rank.
Historically, the sudden high volumes of whale accumulation could be indicative of a looming price shift. It remains to be seen which trajectory the price of ADA will follow in the coming weeks in the wake of recent whale activity and ecosystem events.
The broader crypto ecosystem has seen price increases from the beginning of 2023.
Currently, Bitcoin (BTC) is trading at $23K, a 34.84% increase from its one-month low of approximately $16K USD at the beginning of January 2023.
The Cardano network's SECP upgrade is tentatively scheduled for February 14th, 2023.
Cardano is one of the most significant networks in the world. A major price fluctuation could have a far-reaching influence, whether an unusual upward or downward trajectory.