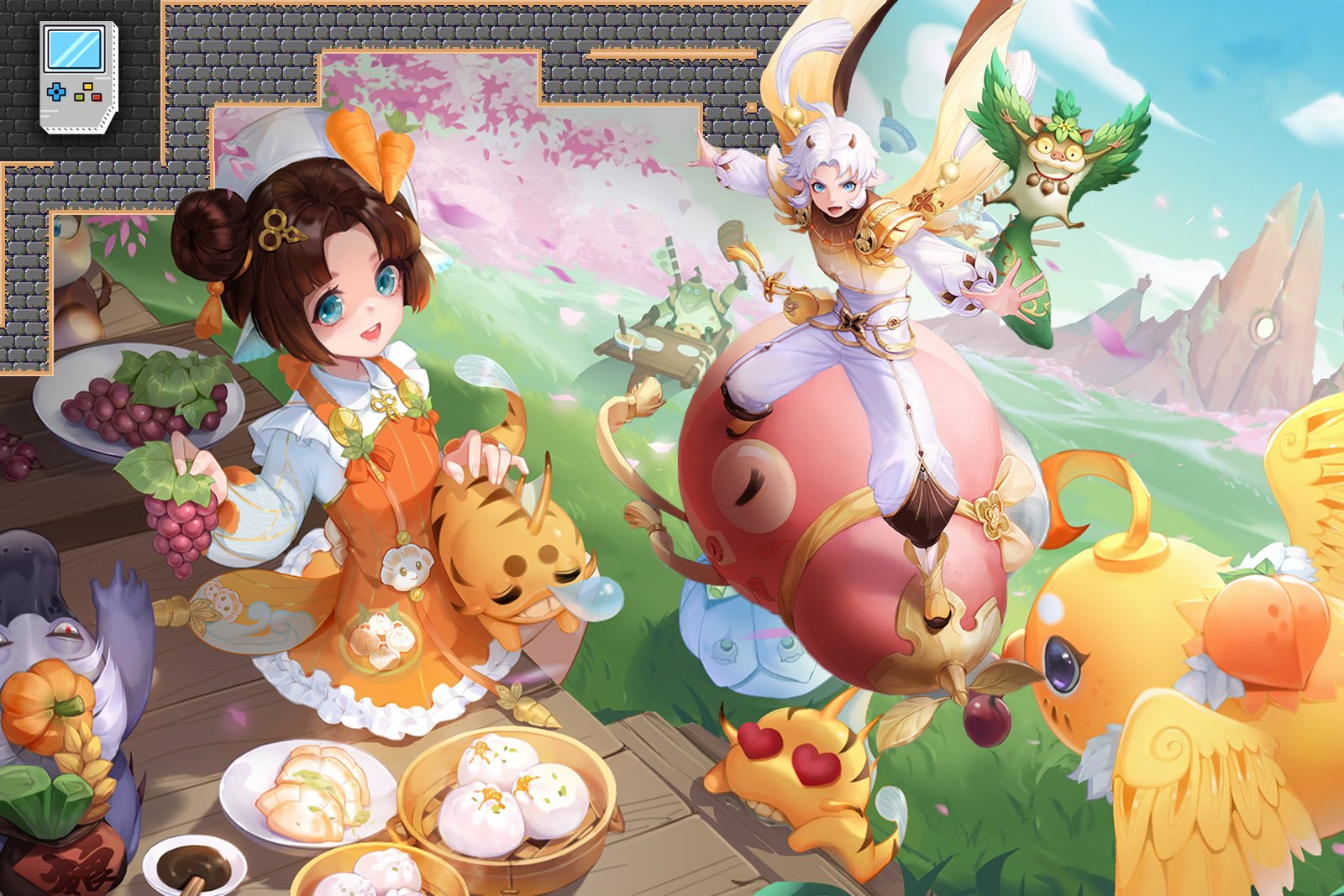 Bybit's GameFi platform, Yeeha Games, has announced the release of its first MMORPG, Oath of Peak. 
Over 500,000 pre-registered players are anticipating the launch of the Polygon-based MMORPG
Yeeha Games aims to position Oath of Peak as one of Web3's leading games.  The MMORPG's closed beta supposedly met with profound success, racking up an impressive number of favorable reviews.
An Oath for a Spiritual Journey
Development for Oath of Peak reportedly began in 2018 after the team's previous MMORPG, A Chinese Ghost Story, amassed over 18 million downloads worldwide. Following the success of its predecessor, Oath of Peak has quickly become one of the most ambitious gaming projects in Web3 today, with more than $20 million invested into developing the core gameplay.
Launching on January 12th, Oath of Peak will be available to download on Google Play Store and Apple App Store. Gamers can play for free once the game launches without any financial obstacles. The developer has shared that tokens and NFTs in the game are primarily utilized for enhancing the gaming experience.
Oath of Peak has announced that it will release 10,000 Primordial Spirit Beast (PSB) NFTs at launch. The collection will include 5,000 NFTs each of Genesis Kiugeng and Genesis Huodou. Players can then use their PSB NFTs to breed, trade, or sell them based on their type and gender.
Urvit Goel, VP of Global Games & Platform Business Development at Polygon, shared,
"We're immensely excited to see Oath of Peak go live on Polygon. The team's passion and attention to detail are clearly reflected in the gameplay, making Oath of Peak a solid contender to become one of web3's flagship games."
Yeeha Games has shared that it opted to leverage the Polygon network because of its low fees and sustainable base of operations to build upon the Oath of Peak ecosystem.
Grant Zhang, the game lead for Oath of Peak, added,
"We wanted to create a fun experience that we would be proud to play ourselves as passionate MMORPG players. We chose to implement some blockchain technology as it enabled the game to be more interactive and feel more immersive."
Oath of Peak is similar to the highly successful anime-style MMORPG Genshin Impact. Players can join the game as Spirit Benders and explore the Omnispirit Realm. The open world showcases a world full of wonders and fantastical creatures, like Spirit Beasts, that roam the land.
The DailyCoin team gained early access from the Yeehaa Games team. Oath of Peak showcases a similar story to Genshin Impact, where the protagonist wakes up from a deep slumber, accompanies a mysterious friend, and continues to explore the realm.
Our protagonist goes on different adventures, tries to capture cute spirits, and is involved in several high-octane battles with spirits, creatures, and other characters. Like Genshin Impact, players can dodge and use abilities while engaged in combat.
The game has excellent graphics for a mobile game and can be considered a direct competitor to MiHoYo's lineup. The game is a treat for anime-style MMORPG enthusiasts.
The game is eerily similar to Genshin Impact. Upon closer inspection, it's reasonable to infer that the game may use the same models as MiHoYo's MMORPG. 
Bybit recently reduced its team by 30%.
Genshin Impact grossed over $2 billion in its first year of release. The MMORPG is undoubtedly one of the more popular games in the world right now. Its success can be attributed to its massive roster of characters, challenges, and ever-expanding storyline. 
Oath of Peak's entrance into Web3 gaming can see a similar trajectory as Genshin Impact did in its first year. It combines mechanics, immersive challenges, cute pets, lore, and more. Yeeha Game's dedication to the game is reflected in its investments and vision to help Oath of Peak lead the Web3 gaming sector. 
Read about another upcoming MMORPG:
Developers Behind AAA Titles Tap into ImmutableX with New MMORPG, Angelic.