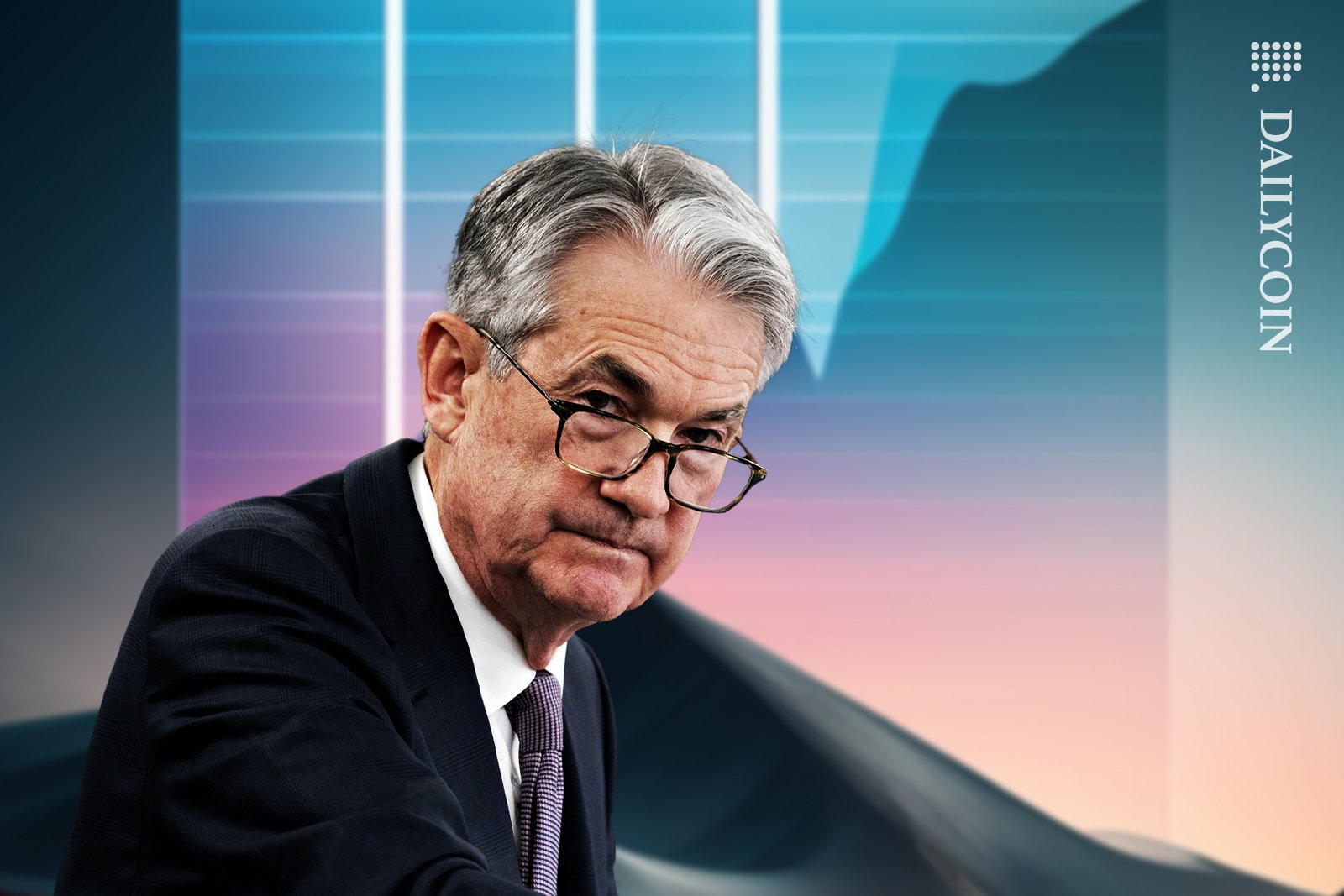 The expected rate increase has aligned with analysts' predictions.
Robust economic activity has persisted despite the looming possibilities of a soft landing or gentle recession.
Powell's left a cautionary note about future rate hikes, which has left markets on edge.
The Federal Reserve has demonstrated its commitment to raising interest rates following a brief pause in its last meeting. On Wednesday, the Federal Open Market Committee (FOMC) made a predicted announcement of increasing the Fed Funds target rate by 0.25% to a range of 5.25-5.50%. 
Boring Rate Hike: No Surprises in Crypto Market This Time
This rate hike increase was as expected, with an alignment of 99.5% of analysts, and just like Chairman Jerome Powell's speech, the results remained predictable. 
Surprisingly, this lack of excitement extended to the cryptocurrency market, with Bitcoin showing minimal movement during the Chairman's address which is quite unlike the heightened volatility observed in previous FOMC meetings.
Rate Hikes Still Possible
All this occurred within an economy that maintains robust levels of activity despite perhaps contrary expectations to Powell's. Nonetheless, amidst the prevailing positive climate, the possibility of a soft landing or a gentle recession looms, a prospect gradually becoming more tangible.
Powell emphasized that no definitive decisions have been reached regarding upcoming FOMC meetings and any potential future rate hikes. He acknowledged that the data between meetings had largely aligned with expectations.
However, he cautioned that incoming economic data could sway the Fed's decision, possibly leading to another interest rate increase in the September 2023 meeting.
On the Flipside
Despite the Federal Reserve's commitment to raising interest rates, the meeting outcome was highly anticipated and deemed predictable by most analysts.
While the economy continues to exhibit robust levels of activity, dissenting voices caution that Powell's non-committal stance on future rate hikes might create uncertainty and hinder long-term planning for businesses and investors.
The Fed's communication approach, while aimed at maintaining stability, could lead to confusion among investors and the public as they seek clearer guidance and direction in uncertain economic times.
Why This Matters
FOMC meetings provide crucial insights into the economic market's health, making them highly relevant for the cryptocurrency community. Understanding the Federal Reserve's interest rate decisions and potential future hikes helps investors gauge the overall economic climate and make informed decisions within the crypto space.
To learn more about the exciting partnership between Ducati and Ripple, connecting fans with historic NFTs, read here:
Ducati and Ripple Aim to Connect Fans with Historic NFTs
For insights into the implications of the falling stablecoin market cap and the potential trouble ahead, check out this article: