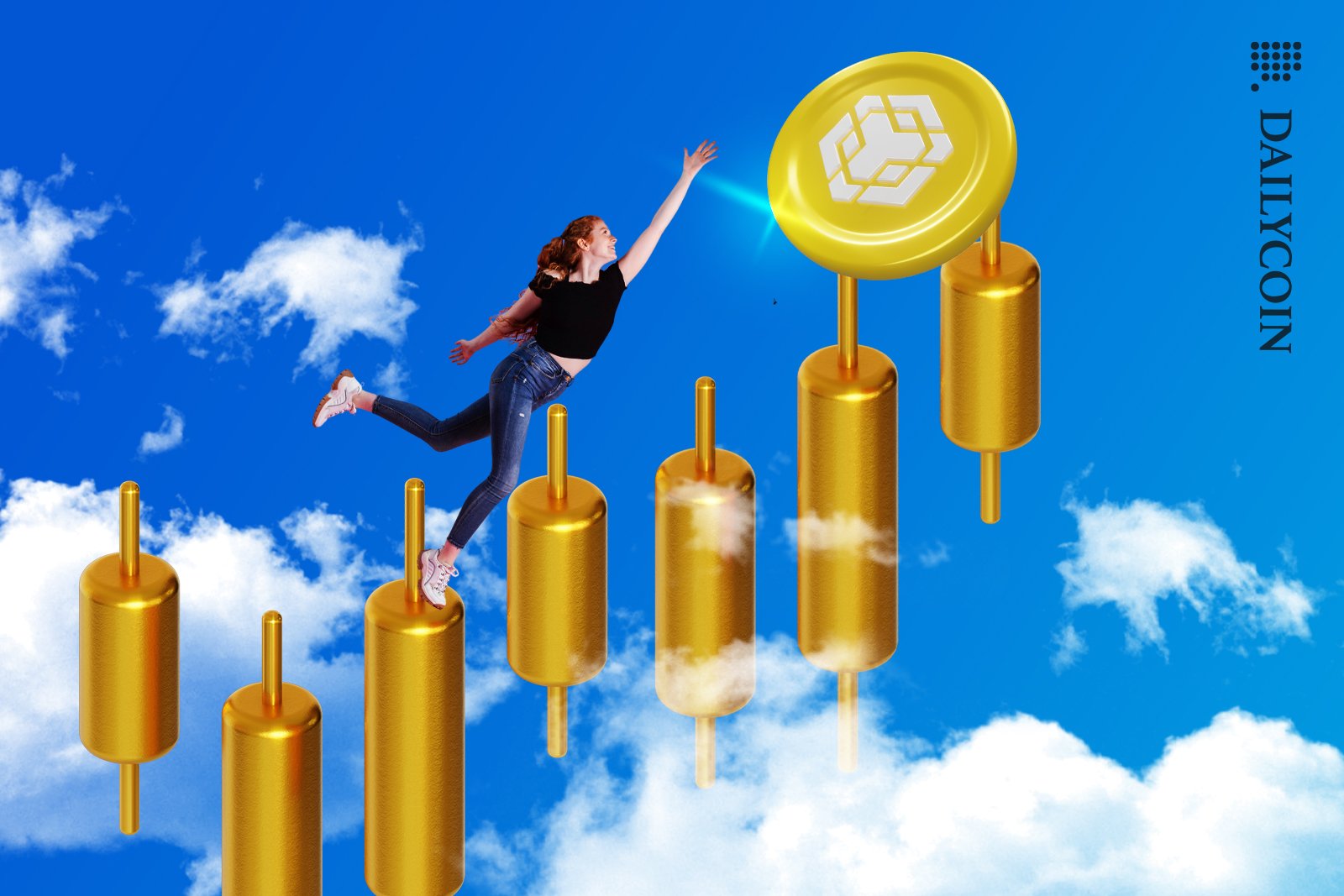 The SEC lawsuits against Binance and Coinbase sent altcoins spiraling downwards.
BNB has experienced its first rally since the SEC labeled it a security.
The rally comes amid rumors of Binance selling Bitcoin to prop up BNB's price.
Amid increasingly bearish market conditions, altcoins have had it rough in the past week. The United States Securities and Exchange Commission notably caused panic in the market by labeling several of them, including BNB, unregistered securities in enforcement actions against Binance and Coinbase.
While most other assets have since experienced price bounces following the debacle that began early last week, BNB's price has continued to drop.
BNB Leads Market Gains
BNB, the native token of the Binance-created BNB Chain, in one instance, surged by over 6% in the last 24 hours, recording its first significant gains since the SEC labeled it a security.
At the time of writing, it remains the highest gainer among the top 30 crypto assets by market cap, even though it has pared off its gains to about 4.53%, trading for $247.08. The asset is far from lows of about $221 at the beginning of Monday's trading session.
BNB's latest surge notably comes amid rumors that Binance has been selling Bitcoin (BTC) to buy back BNB in the secondary market and prop up the price. The alleged aim? To prevent a $200 million liquidation event in the BNB ecosystem that would happen should the price fall below $220.
Binance's Chief Executive Officer Changpeng "CZ" Zhao has refuted these rumors.
On the Flipside
Several factors can influence the price of an asset, including supply and demand.
The SEC accused Binance of engaging in wash trading to prop up its valuation in its complaint filed on June 5.
Why This Matters
BNB is the native token of the most actively used chain in crypto and makes up 14.23% of Binance's reserves per data from CoinMarketCap at the time of writing.
Read this to learn more about the rumors of Binance selling Bitcoin to prop up the value of BNB:
More Binance FUD? CZ Denies Rumors of Selling Bitcoin for BNB
Find out what happened when Binance and the SEC faced off in court:
SEC vs. Binance Hearing Rundown: Asset Freeze, Compromise, Regulation by Enforcement