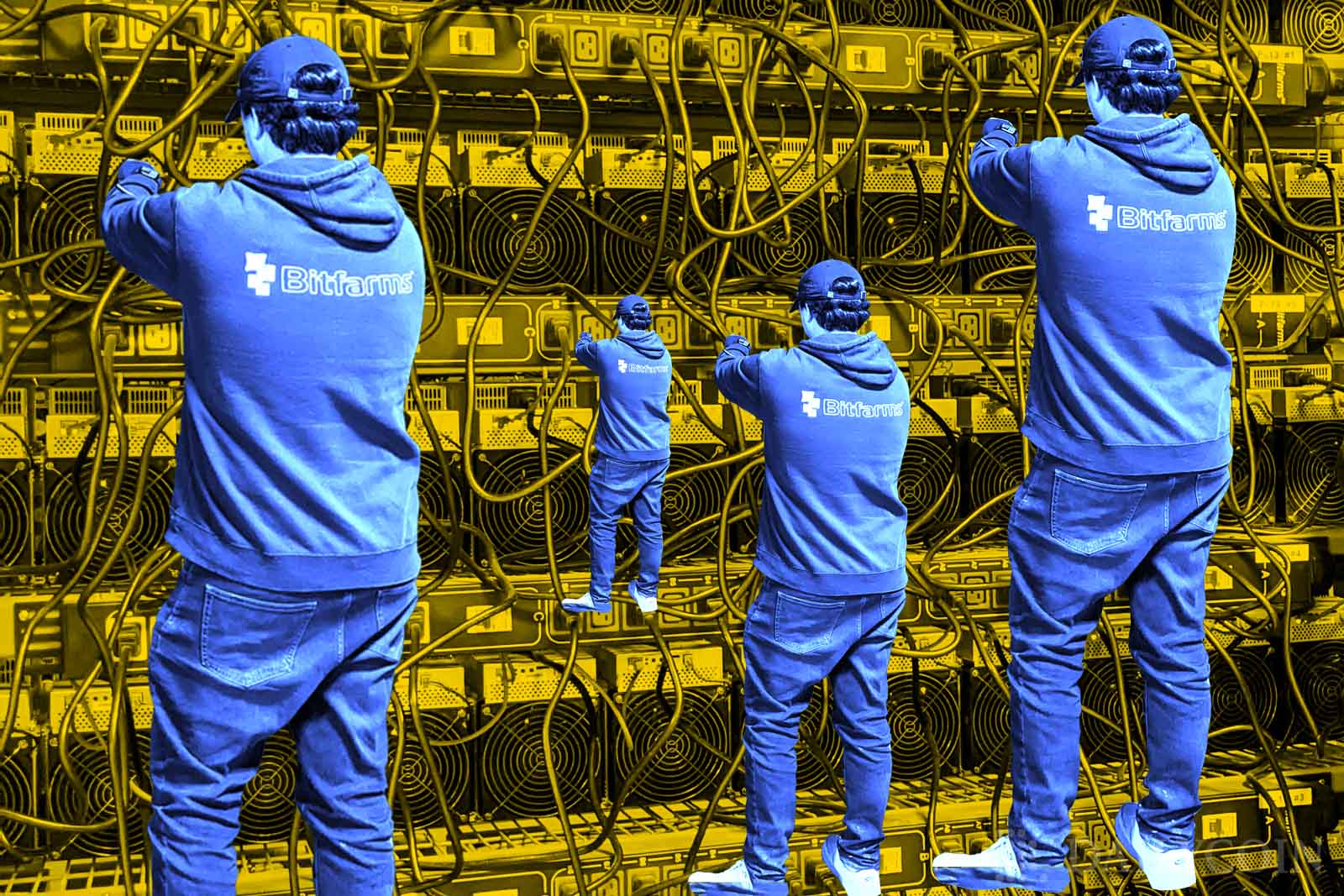 Bitfarms, a global Bitcoin (BTC) self-mining company, mined 534 Bitcoins for an average of 17.2 BTC/day in August 2022 alone, up 50% from August 2021.
A press release from Bitfarms said that the company averaged over 17 BTC per day, ending the month with a total production of 534 BTC, up 7% from 500 BTC in July. 
Talking about the growth in Bitcoin mining, Ben Gagnon, Chief Mining Officer of Bitfarms, said, "Our hash rate grew to 3.9 EH/s, up 1% from the beginning of August, and we averaged 3.8 EH/s for the month." 
The company saw the following figures in terms of monthly production in 2022 so far:
| | |
| --- | --- |
| Month | BTC |
| January | 301 |
| February | 298 |
| March | 363 |
| April | 405 |
| May | 431 |
| June | 420 |
| July | 500 |
| August | 534 |
Commenting on the August reports, Geoff Morphy, President and COO of Bitfarms, said, "The initial segment of our first 50-megawatt (MW) warehouse in Rio Cuarto, Argentina, is nearing production and will be a key contributor to achieving our goal to deliver 4.2 exahash per second (EH/s) by September 30."
Focused on developing the Bitcoin farm project in Argentina and Paraguay, BitfarmGagnon said, 
"More specifically, the first 10 MW of this warehouse is planned to be energized and start production ahead of schedule later this month, with capacity being added incrementally throughout Q4 2022. Construction at our second 50 MW warehouse in Rio Cuarto is scheduled to commence in September and expected to be completed around the beginning of Q2 2023."
Paraguay's President Benítez Vetoed Bill to Recognize Cryptocurrency Mining as Industrial Activity
Paraguay's president, Mario Abdo Benítez, vetoed a bill that sought to recognize cryptocurrency mining as an industrial activity, as confirmed on social media. He reasoned that mining's high electricity consumption could hinder the expansion of a sustainable national industry. 
According to the document, in the last 12 months, industrial investment grew by 220% in the country to $319 million, while the GDP increased more than 4% in the past five years. If this rate continues, the national industry could require the total amount of energy produced and available in the country to remain sustainable. "If Paraguay wants to intensify crypto mining today, in the next four years, it will be forced to import electricity," the decree said.
Countries involved in supporting crypto mining are struggling to find a sustainable source of electricity. 
The two countries, Argentina and Paraguay, have been chosen by the company as the spearhead for a large-scale BTC mining project in the coming years.