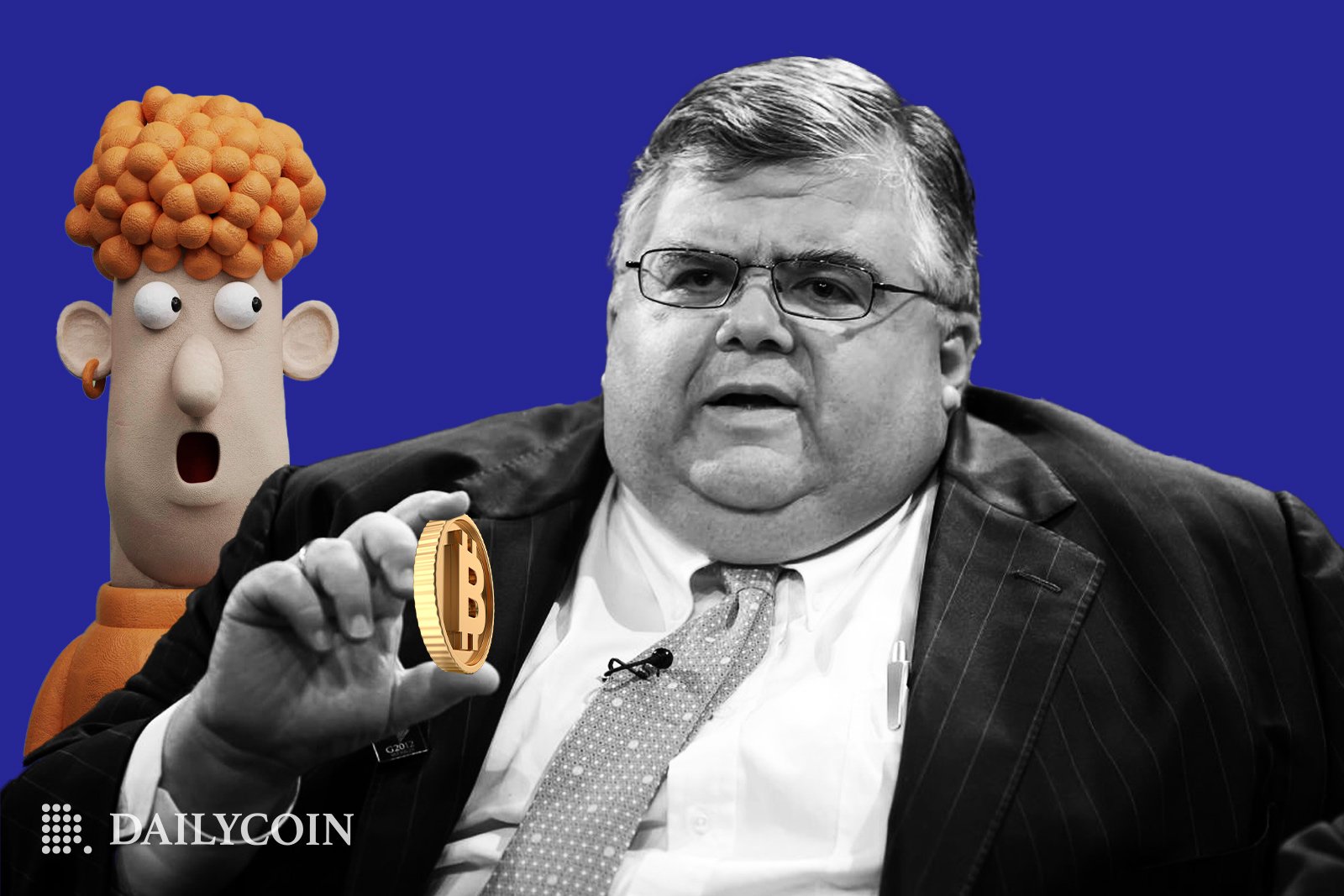 The BIS chief said that crypto assets had lost the battle for being an alternative to fiat currency.
BIS also has 'serious doubts' over stablecoins.
However, he said that distributed ledger technology (DLT) would play an essential role in the future of payments.
A major global institution is questioning crypto's role as money while praising blockchain tech simultaneously.
Agustin Carstens, the Bank for International Settlements (BIS) head, said that crypto had lost that argument against fiat currency. However, he also said that distributed ledger technology (DLT) has important implications for the future of money.
"A few years ago, crypto assets and cryptocurrencies have been put as an alternative to fiat money," Carstens said in an interview with Bloomberg on Wednesday. "That battle has been won," he added. 
"A technology doesn't make for trusted money," Carstens said. "Only the legal, historical infrastructure behind central banks can give great credibility to money."
Regulators should ensure that crypto does not have a systemic impact on the financial system, Carstens said.
"If this grows dramatically, and we have events like FTX, that at some point could have a systemic impact," he said. "That is something that we certainly want to prevent.
Bitcoin is currently at $24,100, down 65% from its all-time high of $69,000 in November 2021. Moreover, the global crypto market cap is at $1.15 trillion, down from $3 trillion when BTC peaked.
Public Ledgers Could Fuel Innovation in Digital Money: BIS
On Wednesday, the BIS chief also gave a speech in Singapore on innovation in the monetary system. In particular, he touted distributed ledger technology (DLT) as a critical innovation in the space.
He said the main advantage of DLT is lower transaction fees than the traditional methods. This could open up a "new range of services" previously not economically viable. These include micro-payments, such as tips for content creators and direct payments between Internet of Things (IoT) devices.
DLT could also help companies by automating compliance. In particular, regulators are already experimenting with "embedding policy and regulatory measures in smart contracts," he said.
"Compliance costs are large. But, by using tokenized deposits and smart contracts, costs would fall, making payments more efficient," he said.
BIS Has 'Serious Doubts' Over Stablecoins
The BIS head also mentioned 'alternative visions' of a future monetary system, with stablecoins playing a significant role. However, "past year's events have cast serious doubts" on that possibility.
"Stablecoins must import their credibility from sovereign fiat currencies. They do not benefit from the regulatory requirements and protections applying to bank deposits. They do not settle in central bank money, or enjoy lender-of-last-resort support," Carstens said. 
The Bank for International Settlements is an international financial institution that aims to promote global financial stability.
The institution describes itself as a "bank for central banks" and has 63 central banks as members.
On the Flipside
Financial regulators are not all in agreement about how to treat crypto assets. For instance, the UK is preparing sweeping regulations that would legalize stablecoins.
The FTX collapse put financial regulators under pressure to prevent it from happening again.
Why You Should Care
The Bank of International Settlements is a key institution in the current financial world order. It is also an important forum that drives discussion on financial regulations.
Read about the initiatives that could make Europe a hub for crypto assets:
Is Europe Poised to Become a Crypto Enthusiast's Dream?
Read about regulatory initiatives that:
2023: Key Year for Global Crypto Regulation?