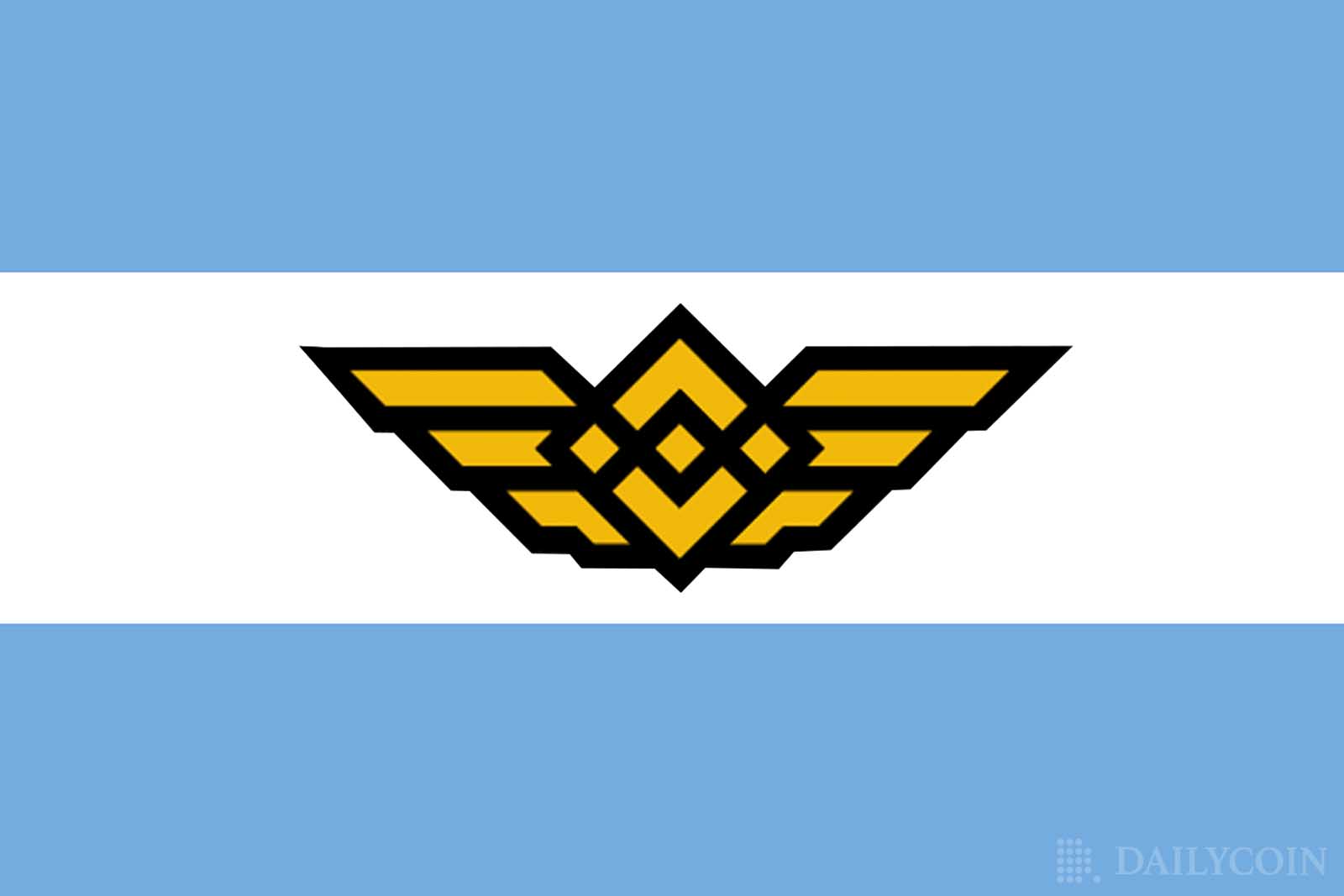 Binance has collaborated with Mastercard to launch a crypto card in Argentina.
Binance's native Binance Coin (BNB) is up 36% from the last month.
The crypto giant is looking to attain global crypto adoption 'in a tangible way'.
Argentina is set to become the first country in Latin America to gain access to the Binance Mastercard. The news was announced in a press release made by Binance on August 4th, as the company aims to attain rapid crypto adoption in retail 'in a tangible way'.
What Benefits Does the Argentina Binance Card Bring?
With the card in the process of being launched, Binance users in Argentina that have completed verification with the Documento Nacional de Identidad will have the ability to apply. The service will allow  customers to pay in any shop using Bitcoin (BTC), Binance Coin (BNB), or one of a selection of popular stablecoins. Binance has yet to provide a full list of the available Altcoins eligible to be used with the new crypto card.
#Binance teams up with @Mastercard to launch a new prepaid card in Argentina, bringing crypto payments into the region 🇦🇷

Users can enjoy:
🔸 Making purchases in crypto (#BTC, #BNB & more)
🔸 Up to 8% in crypto cashback
🔸 Zero fees on ATM withdrawals

— Binance (@binance) August 4, 2022
"Our work with digital currencies builds on our strong foundation to enable choice and peace of mind when people shop and pay", explained Walter Pimenta, Executive Vice President at Mastercard's Latin America & Caribbean headquarters.
Indeed, peace of mind for crypto enthusiasts shall arrive together with 8% cashback in eligible stores. Furthermore, the Argentina Binance Card will enable users to withdraw funds from any Mastercard supported ATM in the country with zero fees. As General Manager of Binance Latin America Maximiliano Hinz explained: "We believe the Binance Card is a significant step in encouraging wider crypto use and global adoption".
Latin America Has Huge Potential as a Crypto Hub
The technology behind the Binance Mastercard automatically converts cryptocurrency to fiat in real time for each transaction made, so merchants won't have to worry about the trademark volatility of cryptocurrencies. Crypto entities appear to view Latin America as the ideal region to test out crypto-related products, and Binance plans to continue its expansion into the region.
Just last week, Honduras announced the 'Bitcoin Valley' in Santa Lucia in a bid to attract tourists and accelerate the adoption of crypto. Furthermore, El Salvador has forged a reputation as a loyal ambassador of blockchain technology, and was the first country to introduce Bitcoin (BTC) as legal tender. On top of this, the rise in demand for cryptocurrencies in Brazil has risen beyond all expectations, with fresh start-ups in the country, like Nubank, attaining milestones far sooner than expected.
Brazil's largest digital bank Nubank hit over 1 MILLION #bitcoin and crypto users in under 1 month 🚀

— Bitcoin Magazine (@BitcoinMagazine) August 1, 2022
Latin America has a high level of demand for crypto, as many of the regions citizens are unbanked, and lack infrastructure or economic stability. Binance is among the biggest players in the crypto game, and is looking to provide the necessary infrastructure to facilitate smooth adoption in the region.