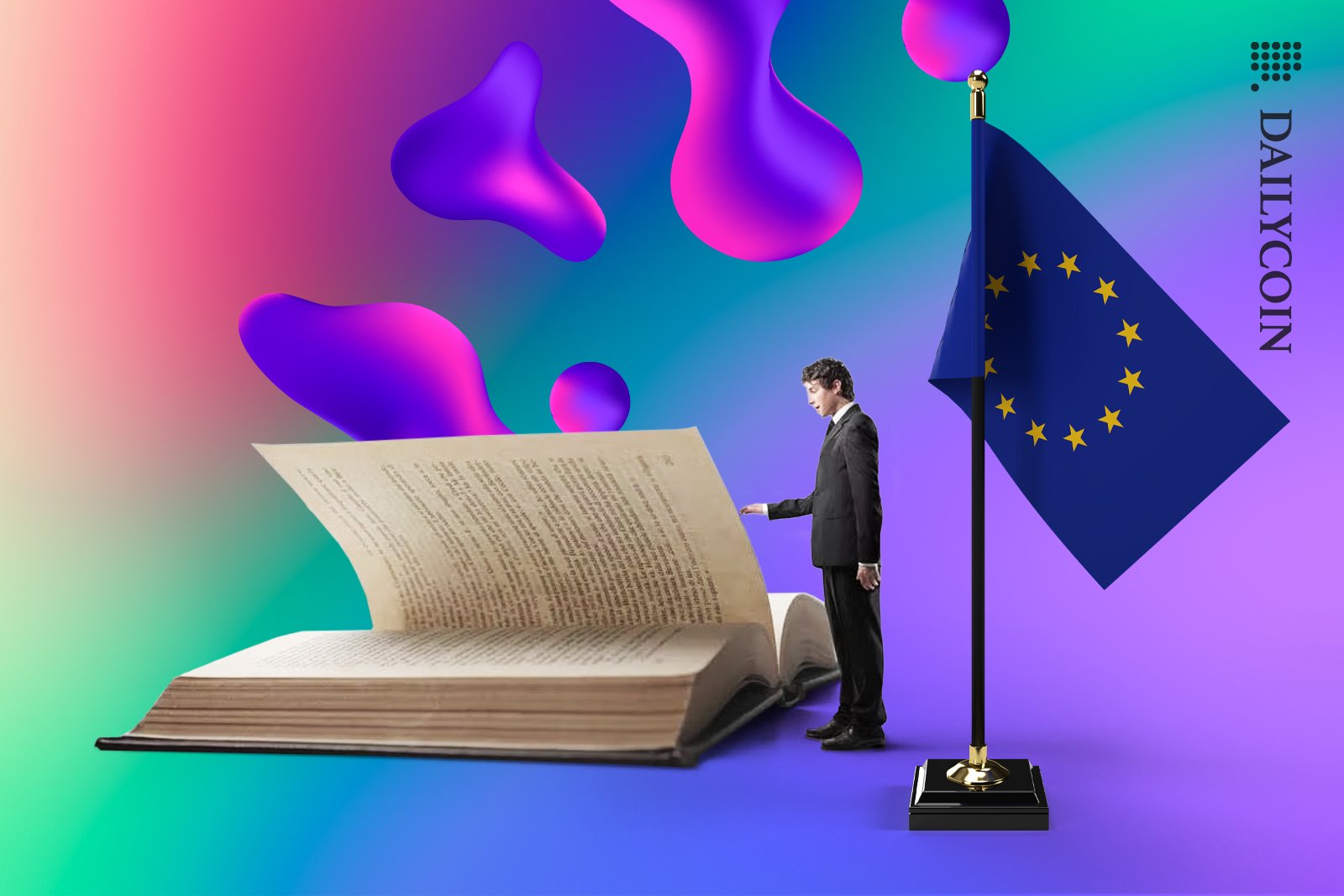 Binance has raised concerns about the potential delisting of stablecoins to ensure compliance with regulation.
The European Banking Authority has asserted the immediate application of MiCA to existing coins.
MiCA has aimed to pioneer comprehensive crypto regulation in the EU.
A cautionary note has been sounded by a senior Binance executive, suggesting the potential delisting of several stablecoins from the exchange's roster. This impending action is prompted by the imperative need to decode the intricate ramifications of the European Union's Markets in Crypto Assets (MiCA) regulation.
Binance France's Legal Head Predicts Market Shift by MiCA
The pertinent facet of MiCA, pertaining to stablecoins, is slated to become operational in June 2024. During an online public hearing orchestrated by the European Banking Authority (EBA), Marina Parthuisot, Head of Legal at Binance France, candidly articulated the following perspective:
"We are heading to a delisting of all stablecoins in Europe on June 30, given that no project has yet been approved. This could have a significant impact on the market in Europe compared to the rest of the world."
The Ambiguity of MiCA's Application to Stablecoins
The application scope of MiCA concerning decentralized stablecoins and foreign stablecoin issuers remains shrouded in ambiguity. Nevertheless, the EBA has unequivocally stressed that the regulation shall be applied to coins already in circulation.
MiCA signifies a pioneering stride by the European Union towards introducing a comprehensive crypto regulatory framework, thereby emerging as the global vanguard in this regard. Once realized, this regulatory paradigm will give crypto exchange and wallet providers the privilege of operating seamlessly across the EU under the aegis of a solitary license.
DailyCoin has contacted Binance and Marina Parthuisot to seek further comments.
On the Flipside
The potential delisting of stablecoins in Europe, while viewed as a regulatory step, will stifle innovation in the crypto space.
The European delisting may not significantly affect the global crypto market, as crypto transactions can easily transcend geographical boundaries, allowing stablecoins to still function beyond the EU's jurisdiction.
This stringent regulation might deter crypto businesses from establishing themselves in the EU.
Why This Matters
The looming delisting of stablecoins in Europe in response to the MiCA regulation signals a seismic shift in the cryptocurrency landscape. This development underscores the growing regulatory scrutiny on digital assets and sets a precedent for global crypto markets, ushering in an era of increased accountability and compliance.
To delve deeper into regulatory challenges in the crypto realm, explore this article:
CZ Contradicts Binance's Own Lawyers in Asset Custody Claims

For insights into the latest developments surrounding Central Bank Digital Currencies, follow this link:
CBDC Anti-Surveillance Act Gains Momentum in US Congress