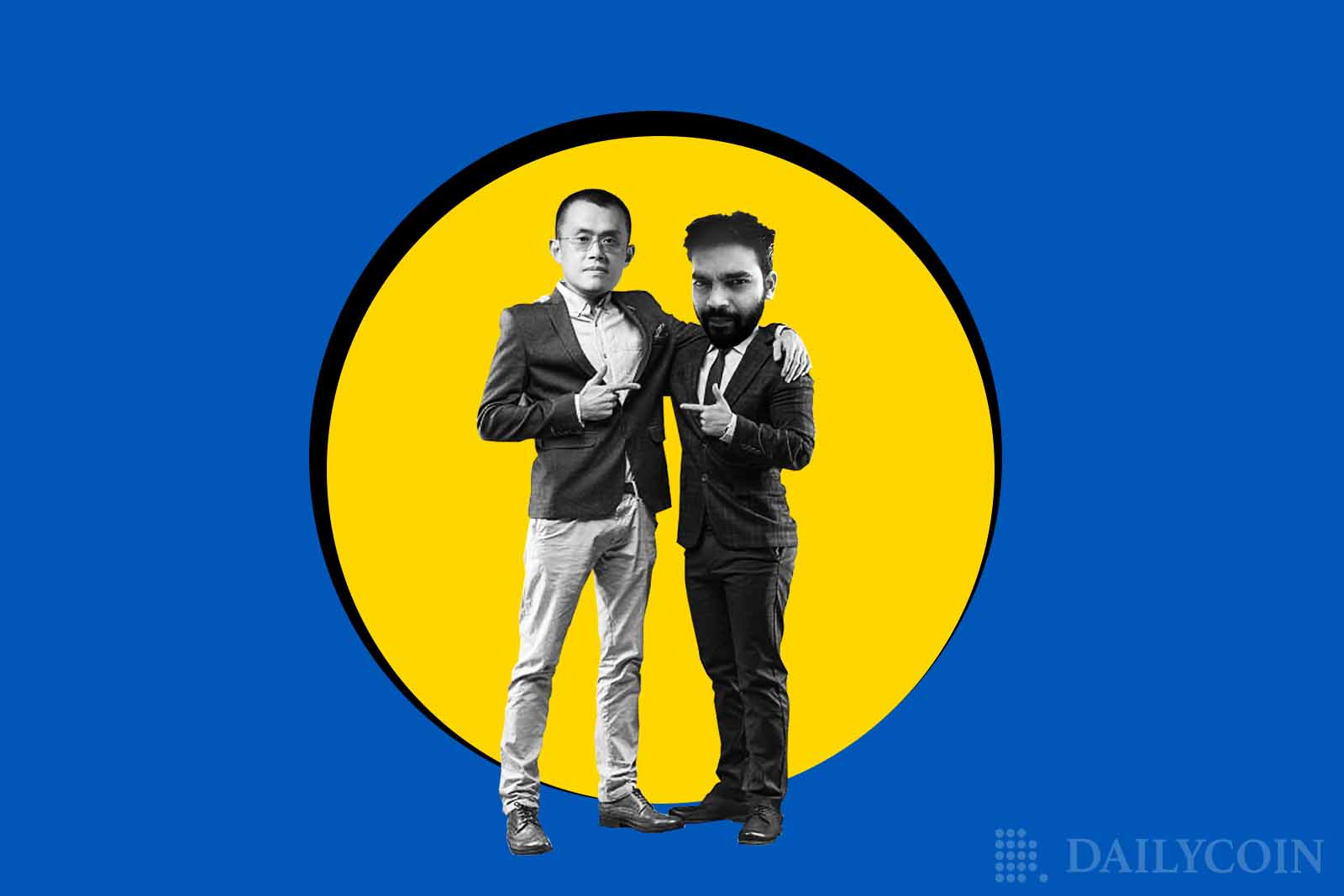 An Indian media house recently reported that Binance and Indian crypto exchange WazirX might resolve the ownership issues based on the exchange between the lawyers of both parties. 
Recently, Binance CEO Changpeng Zhao and WazirX founder Nischal Shetty got into a Twitter war over the ownership of WazirX. 
The companies have been at a loggerhead publicly since the Indian Federal Enforcement Directorate (ED) launched an investigation into WazirX for laundering $350m and froze the Binance-acquired firm's assets. 
However, Zhao argued that the acquisition was never complete, blaming WazirX founders for being uncooperative while playing "deception word games."
In a recent media interview, Patrick Hillman, the chief communication officer at Binance, said, "We were originally looking to do a complete and full acquisition. However, when it came to the time to actually pass the access to the company, Zanmai Labs continued to drag their feet." 
Furthermore, Zhao said that Binance never got shared access to WazirX's AWS account or any control over operations, including user sign-up, KYC, trading, and initiating withdrawals. Shetty disagreed and offered Binance a chance to own the shares of Zanmai, the entity operating WazirX. 
Commenting on resolving the ownership issue, Hillman said, "We are going to explore all options at this point (to resolve the ownership issues). This has to come to a conclusion. It has been drawn out for way too long."
"Right now, we are just operating the wallets for them," said Hillman, but he denied owning the company. 
"WazirX Thinks the ED Is Dim," Says Hillman
Disagreeing with Nischal Shetty over the ownership of WazirX, Hillman said that "the operations, the marketing, the KYC, their actual user database – all that continues to be owned and run by Zanmai Labs."
"It is as if they sold us a car, handed us the title and then kept the keys themselves and have been driving the car around for the last two years," said Hillman. "And now the ED has asked them for information on what they were using the car for, and they are trying to throw their hands up and say look Binance has the title."
"They may think the ED is dim on it, but they are not," Hillman said. "ED is going to get to the bottom of this."
But Hillman emphasized that Binance is keeping India in mind as it is an important factor for them.
Binance and WazirX have not yet issued a public statement about any development in trying to resolve ownership issues. 

WazirX moved its headquarters from India to Dubai, while Nischal Shetty continued to list himself as the CEO of the company.
Binance reiterated that Zanmai Labs continues to own and operate WazirX, encouraging users to transfer their assets to Binance.
Similar Articles on DailyCoin: