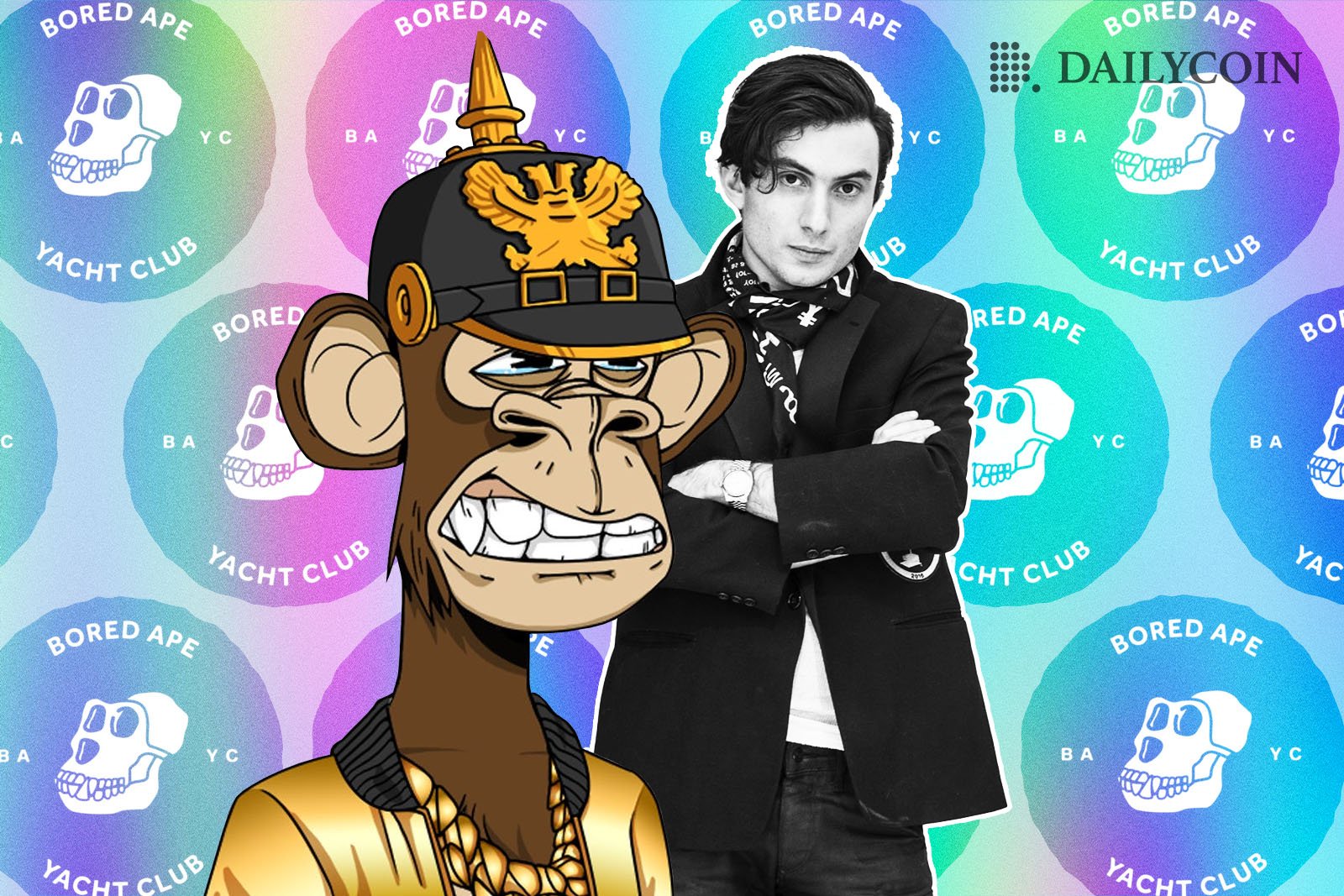 In early 2022, Ryder Ripps spread Nazi allegations against BAYC.
Ryder Ripps went on to release his own version of Bored Apes NFT.
Yuga Labs slapped the artist with a lawsuit for trademark infringement.
The fierce dispute between renowned digital artist Ryder Ripps and the owners of the Bored Apes Yacht Club NFT collection just took an unexpected turn. The Federal Judge ruled Monday that both co-founders of Yuga Labs, the company behind BAYC NFT, must attend court depositions.
Controversial statements regarding the allegedly racist, occultist, and satanic nature of Bored Apes NFT must be commented on under oath by Wylie Oronow and Greg Solano.
It's extra silly when you remember that this is their lawsuit. They chose to do this.

— Ø Ivan (@Ivan87403) January 9, 2023
BAYC NFT Parody Raises Many Eyebrows
Indeed, the turning point in this crypto soap opera happened when Ryder Ripps minted his own Bored Apes NFT collection just to prove a point. Later labeled a "demented troll" in a blog post by Yuga Labs co-founder Wylie Aronow, Mr. Ripps created satirical versions of 10,000 BAYC NFTs.
In response to the satire Bored Apes NFT collection, which quickly grossed $35 million in sales, Yuga Labs filed a lawsuit against Ryder Ripps for 'trademark infringement.' However, much of Ryder Ripps' work revolves around the principle that "an NFT cannot be copied." Non-fungible tokens, by definition, cannot be replicated.
(2/2) ... us and the BAYC community, we have filed a lawsuit against the responsible parties. We will continue exploring and pursuing all legal options at our disposal.

— Yuga Labs (@yugalabs) June 25, 2022
Federal Judge Can't Wait to Meet Bored Apes
In addition to Monday's ruling, the Federal Judge made a couple of comments regarding the evasive tactics in the lawsuit. For instance, he says that Ripps' defendants wanted to set up depositions as soon as possible, but Yuga Labs haven't attempted to comply.
As if that wasn't enough, lawyer Alfred Steiner also said, "nobody even wants to be deposed." He was referring to the fact that the execs of Yuga Labs would be questioned about the formation of BAYC and related projects. According to the court documents, the imagery of the most successful NFT collection was built on Neo-Nazi, racist, and satanic allusions. To illustrate, the Bored Apes skull logo allegedly resembles the Nazi Totenkopf symbol.
As this question will be raised in court under penalty of perjury, the defendant is presented with a unique opportunity. He can rip into Yuga Labs and discover the true origins of the famous digital primates.
Day 537 of BAYC refusing to say who designed their Nazi logo.

Their logo is a nearly exact copy of the Waffen SS Totenkopf. Down to the number of teeth in the skull. pic.twitter.com/7gtTcgYkKt

— PAULY (@Pauly0x) October 21, 2022
Conceptual artist Ryder Ripps is not the only one who claims that BAYC NFT artwork stems from demonic, Nazi, racist imagery.
Anonymous Group, the largest hacktivist group globally, also voices that opinion in a message directed to Yuga Labs.
Ryder Ripps has also worked closely with Kanye 'Ye' West.
Ye, the highly controversial music artist, was condemned by the public for anti-semitic statements, including calls for violence.
Before Ye's scandal, Ryder Ripps was nicknamed Ye's "DM Buddy" by Vice.
Yuga Labs is a Web3 heavyweight valued at over $4 billion. The Bored Apes Yacht Club NFT collection is also the most successful blue-chip NFT collection. It made its way to the entertainment industry, sports, and even politics.