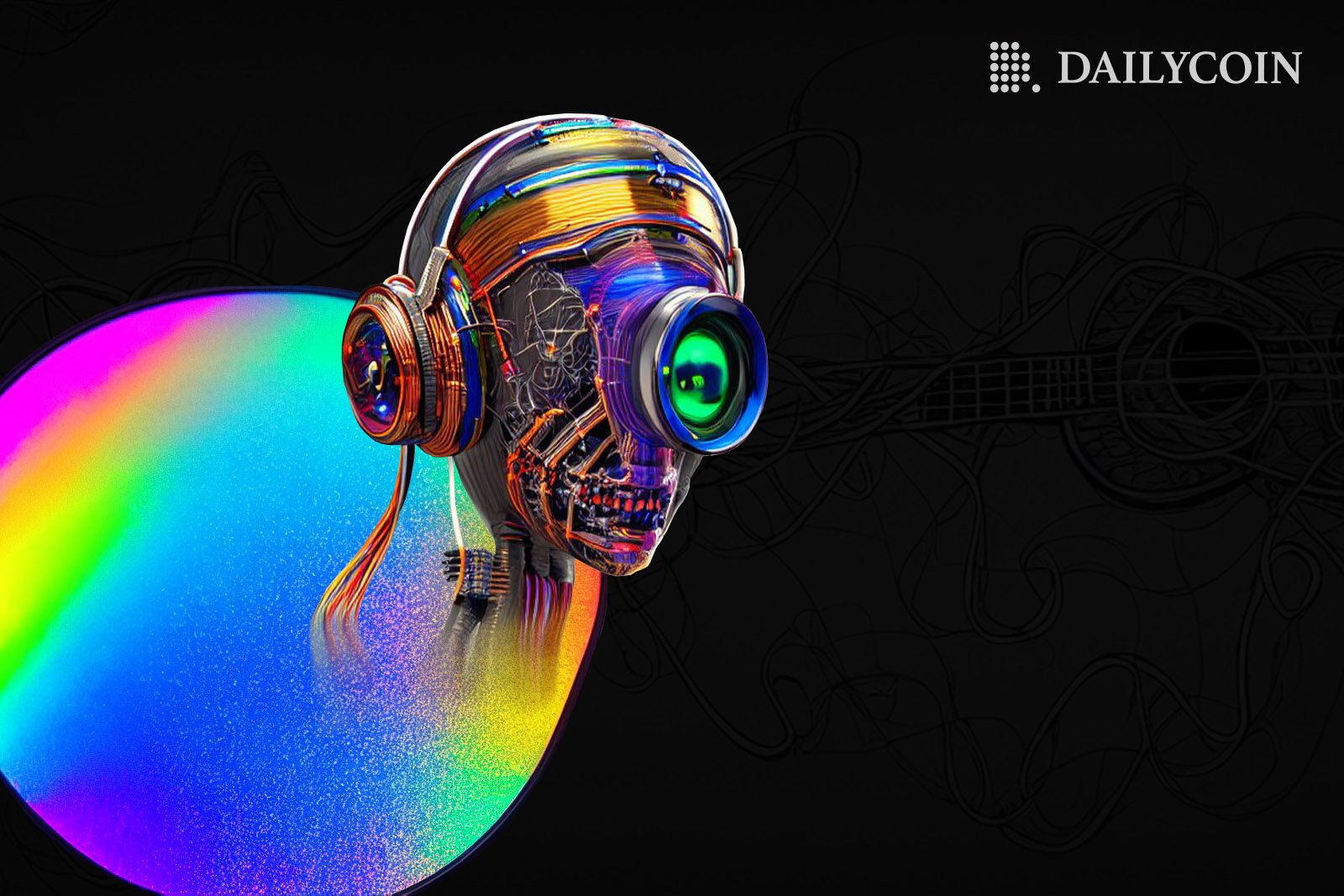 Meebits NFT by Yuga Labs joined forces with the generative artificial intelligence music platform WarpSound to drop their debut album. Two months ago, Yuga Labs formed a strategic partnership with WarpSound, releasing nine Meebits NFT songs throughout the period.
Ever since, Meebits, the 3D voxel characters, have been putting in the work in the digital record studio. The AI-generated 3D characters are now dropping an AI-produced album of their own, titled "Meebits Turn On."
Web3 is an ecosystem. We are building together to make decentralized digital asset ownership ubiquitous. Meebits are the OG 3D avatar for the metaverse. @warpsound_ai is breaking new ground in AI-powered music generation. #meebin 🤝 https://t.co/8u1KCxYiGY

— dannygreene.eth (@dannygreene) December 21, 2022
Meebits Turning it on: 22 Songs Sung by 3D Avatars
In addition, not only is the album free to claim for all of the Meebits NFT holders, but crypto enthusiasts who didn't get the chance to acquire a Meebit NFT can log on to the music streaming service of their choice and play the 22-song album. The debut album by Meebits NFT consists of 13 never before heard songs and a license to use them in any creative project.
However, the process is simple for those wanting to get the blockchain version of the new Meebits NFT album. Once the NFT enthusiast covers the gas fee, the Meebits Turn On album will convert to a "playable NFT album" on OpenSea and other popular NFT marketplaces.
The Controversial Role of AI in the Music Industry
Artificial intelligence in music and art has been a hot topic for quite some time. On one hand, this groundbreaking technology gives birth to a new generation of music and arts. For instance, Tyler Hobbs's QQL NFT generative art project has seen great success, as many NFT enthusiasts wanted to see what kind of art they could come up with, having little or zero knowledge about it.
On the other hand, many creators are worried that AI taking over the art sphere might make many talented artists feel unneeded. Effortless AI technology can take away the joy of the creative process, raising the question if it should still be considered art.
While some crypto enthusiasts think making music with AI is "no different than using a guitar distortion pedal," it can also be argued that music samples and loops have been around for quite some time. However, crypto enthusiast Felipe Oliveira came up with a rhetorical question that perfectly portrays the two divided camps regarding music and AI: "If you write a code, for example a social media app, that people use to commit crime, are you a criminal?"
Music in the metaverse is a niche that's generated over $12bn in 2021 alone, with a tenfold estimated growth by 2035.