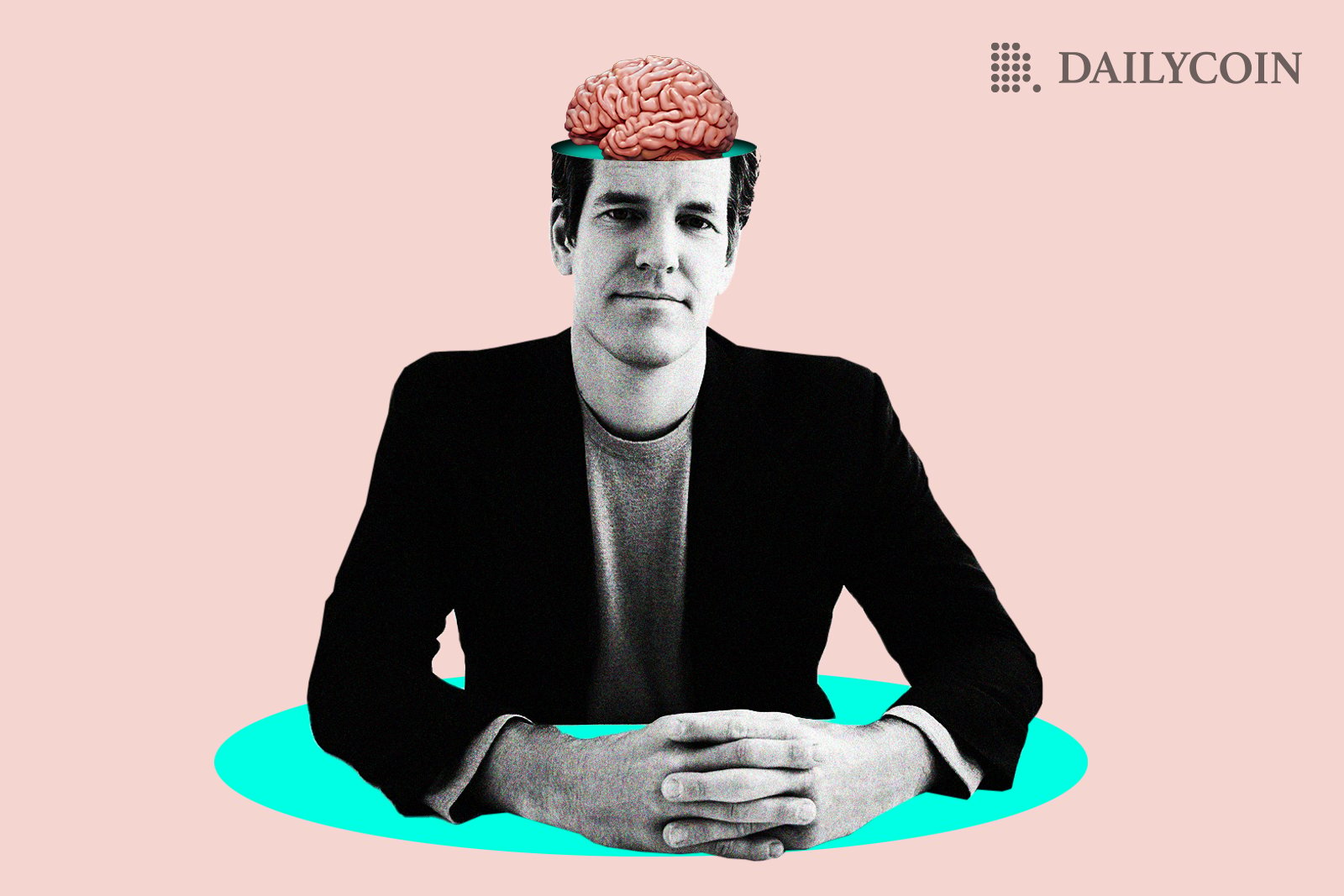 Very few people have led the sort of interesting life that Tyler Winklevoss has led. He's gone from a classical piano student to becoming an Olympic medalist, a venture capitalist, and a founder of a cryptocurrency of a crypto exchange. He's also made about a billion dollars in the process. And some people also say Mark Zuckerberg stole the idea of Facebook from him. 
However, Tyler Winklevoss's story would never be complete without mentioning his twin brother, Cameron. The Winklevoss twins took on the world and made their mark. And here's how they did it. 
Tyler Winklevoss was born in New York and was raised in Connecticut. He has a twin brother, Cameron, and they had rather similar childhoods. Tyler and his brother attended the Greenwich Country Day school until the 12th grade. They graduated from Brunswick afterward. 
Throughout Tyler's days at Greenwich and Brunswick, he was involved in one activity or another. He studied classical piano for 12 years, starting when he was six, and founded the crew program at his high school. The crew program was essentially a rowing club for students, and Tyler and Cameron excelled at this. The twins also taught themselves HTML at 13 and started a business that developed websites for other businesses. 
The twins also displayed decent academic prowess, so they were admitted to study economics at Harvard. At Harvard, Tyler Winklevoss got involved with the men's varsity crew, the Hasty Pudding Club, and the Porcelain Club. 
While Tyler was studying at Harvard, he and his twin brother started making their first huge business move.
In 2002, Tyler and Cameron, alongside a schoolmate named Divya Narendra, developed ConnectU. ConnectU was a website where Havard students could add people as friends, send them messages, and update their profiles to notify their friends about recent happenings. 
ConnectU was essentially Facebook before Facebook was a thing. 
The original name of the website was Havard connection, and the original three founders (Cameron, Tyler, and Divya) enlisted a fourth person to help them build the site. The person they enlisted was Sanjay Mavinkurve, and Sanjay immediately began work on the site. However, he graduated a few weeks later, and Tyler and his co-founders had to search for another programmer. 
This time they settled on fellow Havard student and developer Victor Gao. Gao was offered a full partner position but decided to only work in a work-for-hire capacity. In time, Gao too left the project. This time, he recommended another Havard student to continue the work of building the site. This student was Mark Zuckerberg. 
Zuckerberg met with Tyler and the rest of the co-founders several times and agreed to join the Harvard Connection team. He also agreed to be paid in sweat equity and reassured the Winklevosses and Divya that the site would be up and running within a month. 
But one month turned into two months, and by the time Tyler and his brother knew what was happening, Zuckerberg had already registered TheFacebook.com. Despite having several in-person meetings with Tyler, Cameron, and Divya, Zuckerberg never mentioned that he was working on a competing social network project. He also never worked on making the Harvard Connection site functional. 
Tyler and the rest of the crew reported Zuckerberg to the leadership of Harvard and claimed that the Facebook team had stolen Harvard Connection's idea. After some back and forth, the school informed Tyler that they had no jurisdiction over the case and that the Winklevosses and Divya should consider legal action. 
Tyler and the rest of his crew eventually took Facebook to court, and years later, Facebook paid them $65 million in an out-of-court settlement.
Tyler Winklevoss started rowing when he was just 15 years old. Despite not having a rowing club in high school, Tyler got so good at rowing that he got a place on the United States Junior National Rowing Team. 
Tyler wasn't the only one who excelled at rowing: his brother Cameron did too. In fact, according to Henry Parker, a rowing icon who trained them both at Harvard, Cameron was ahead of Tyler in terms of rowing technique. However, Tyler eventually caught up.  
Tyler's studies at Harvard didn't hinder his love for rowing. He rowed at the university under the careful tutelage of Henry Parker. By the time he was done at Harvard, he'd won the Intercollegiate Rowing Association Championship, the Havard-Yale Regatta, and the Eastern Sprints. 
He was also a member of a strong Havard varsity team that competed in the Lucerne Rowing World Cup. At the competition, his team defeated the 2004 British and French Olympic boats in the semi-finals. They got a place in the finals and came in sixth. Despite not winning, coming that far in and of itself was already a huge moment for Tyler. 
After leaving Havard, Tyler still didn't relent. He made the United States Pan American team and participated in the Pan American games in Brazil that year. He won a silver medal for his efforts and a gold medal in the men's eight-boat event.
In 2008 Tyler Winklevoss eventually achieved his dream and was named to the United States Olympic team. At the event, he rowed with Cameron in the coxless pair event. Unfortunately, they failed to qualify for the quarter-finals in the first heat. However, they eventually qualified through a last-chance event and advanced to the semi-finals. The brothers put up a great showing in the semi-finals before advancing to the final competition. 
Their juice dried up in the final competition, and they came sixth in a competition of fourteen countries. 
After going on this interesting Olympic adventure, Tyler returned home and decided to try something different. He decided to try finance. 
Winklevoss Capital is a financial firm founded by Tyler and his brother Cameron. After creating Winklevoss Capital, Tyler and his brothers dropped a bombshell on the world. They owned about 1% of the total Bitcoin and bought it when it was still in the single digits. 
At the time, Tyler and his brother had a Bitcoin stash worth about $11 million. Despite suffering through the first major best market to hit Bitcoin, Tyler and his brother held their coins. By 2013, they'd started making plans to create a Bitcoin-traded fund. 
It would be the first of its kind and allow any investor to trade Bitcoins like they were stocks. While those plans didn't come to fruition, they showed that Winklevoss Capital was in crypto to make a real difference. 
Since then, Winklevoss Capital has played a leading role in investing in early-stage crypto projects. Over the past few years, Winklevoss has invested in several early-stage crypto projects. The company has also invested in early-stage traditional companies such as Carbon 38, Kind Body, MakesSpace, and Caviar.
Tyler and his brother Cameron announced plans for Gemini in 2013, and the company eventually went live in 2015. 
Gemini is a crypto exchange that allows people to buy and sell crypto. The company currently exists in several countries and is a leading exchange in the United States. In November 2019, Nifty Gateway, an NFT marketplace, was purchased by Gemini for an undisclosed sum. This was done to expand Gemini's market and allow it to better serve the world of crypto.
As Gemini's value grew, so did Tyler's net worth. At some point, he was a multi-billionaire who had no worries. Tyler's multi-billionaire status emboldened him and Gemini, and the company launched the Gemini Earn platform.
The protocol promised customers interest as high as 7% on deposited tokens that could be withdrawn at any time. 
This drove high deposits during the bull market. However, for Tyler and Gemini to continue delivering the goods at these high interest rates, they had to make risky bets with crypto. That may set off alarm bells, but risky bets aren't horrible in a bull market. And at the time, Gemini was operating in a bull market. 
But that market crashed, and the bear market reigned supreme. Tyler and Gemini's risky bets stopped paying off, and things started getting difficult. 
By mid-2022, Gemini planned to slash 10% of its workforce. Days later, people realized that Gemini would need to raise a billion dollars to stave off customers and protect the exchange. 
Tyler and Gemini had made some of these risky investments with another crypto finance company Genesis. But Genesis had been affected by the FTX crash and had very little money to pay back. 
In any case, Gemini, and by extension Tyler Winklevoss, now has a huge lawsuit. It's anyone's guess whether Tyler can row himself away from this. 
Despite the legal trouble facing Gemini, the company is yet to capitulate as spectacularly as companies like FTX and Terraform Labs did. 
Tyler Winklevoss's twin brother, Cameron Winklevoss, was with him every step of the way. The brothers acted in the same capacity in the creation of Winklevoss Capital and Gemini. 
Tyler Winklevoss is one of the most important players in crypto. It's important to understand how people like him got into crypto and what they plan on doing in the ecosystem.