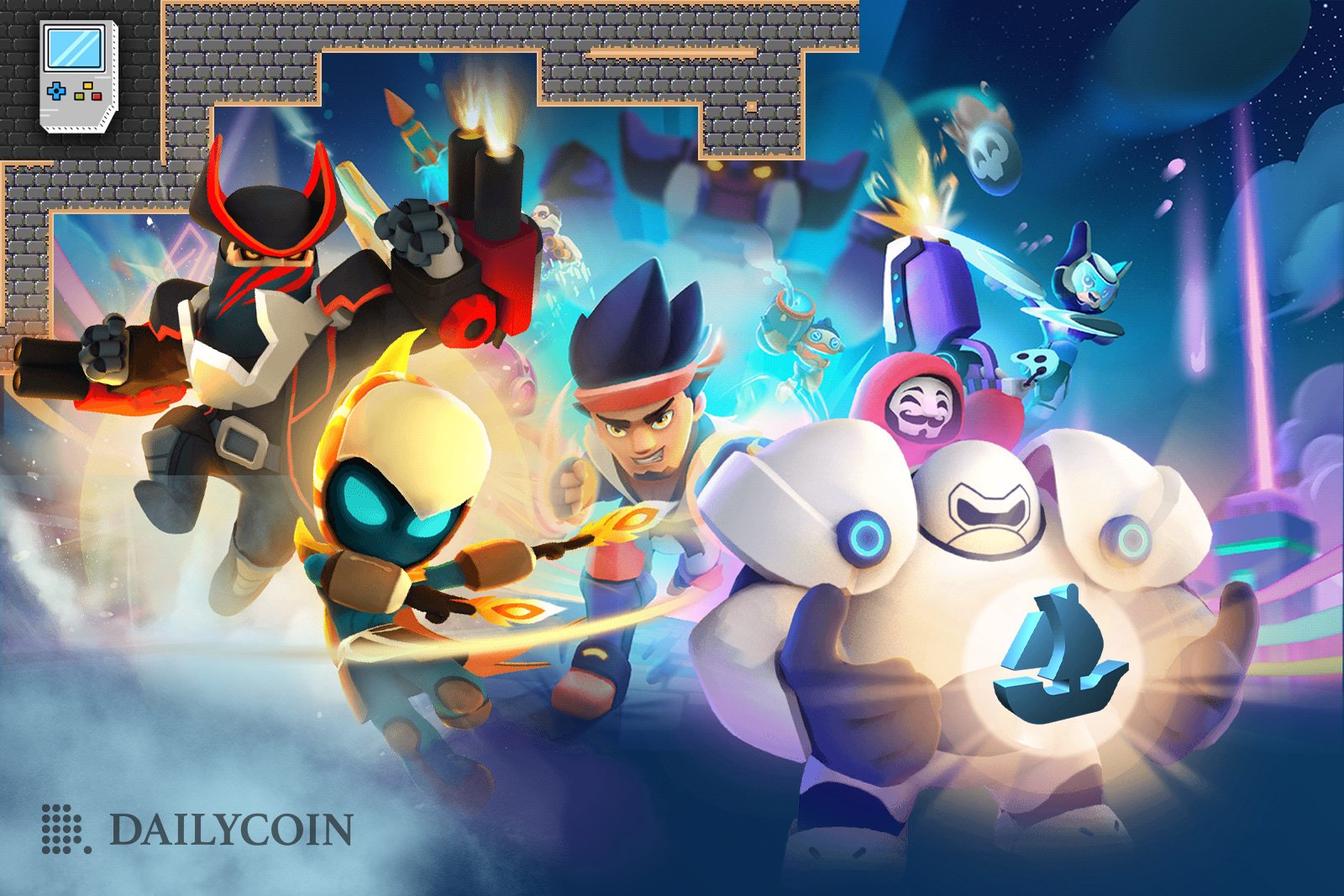 The title this news story was updated. The name of the project was corrected. We apologize for any confusion this may have caused.
OpenSea added BNB Chain support, where every BNB Chain NFT collection with a transaction that occurred after January 1, 2022, will be available.
Additionally, Thetan Arena is among the first BNB Chain partners to list their NFTs on OpenSea.
Thetan Arena will introduce its first non-fungible token (NFT) collection as part of its first-anniversary celebration. 
The project's team announced they will launch an exclusive Thetan 184 NFT collection, first revealed at the ETH Vietnam event on November 25 – 26.
Thetan Arena NFTs Pre-Orders and Benefits Explained
According to the pre-order form, only the first 100 pre-orders received a 10% cashback. 
There are three packages that players can order, in which they receive a physical gift box and benefits. These are spread out across three tiers: Silver ($300), Gold ($750), and Diamond ($1,800). 
Some of the perks gained by players holding these NFTs mentioned in the announcement are Thetan Book, Hero Figure, and a Limited Gift Box.
The announcement does not explicitly go in-depth about what these rewards provide. However, according to the whitepaper, a Gift Box gives players a chance to win an NFT hero.
On the official Thetan Arena Marketplace, there is a Free Box available for all new players. This box contains a 70% hero drop rate and a 30% cosmetic drop rate.
The 184 collections will be released in four phases:
The OGs on December 9.
Undercover Life on December 16.
Holiday Saboteur on December 23.
Rhythm of Fire on December 30.
On November 29, 2022, OpenSea officially shared that they added support for BNB Chain. They also shared a list of some NFTs already added to the NFT store. 
The addition can further benefit OpenSea, as BNB Chain is dominating the GameFi sector with a higher market share than competing blockchains, as it can bring more players to the marketplace. 
Additionally, OpenSea has been active in supporting other blockchains. On October 13, 2022, the NFT marketplace also onboarded the Avalanche (AVAX) blockchain.
Thetan Arena is a multiplayer online battle arena (MOBA) game that appeals to eSports players. Competitive play is also incentivized.  
Players can also group into teams and battle each other to earn token rewards. 
THG is the native cryptocurrency of the game and is used to purchase in-game items or NFTs in the official Thetan Arena Marketplace. The currency can be obtained by playing the game. 
While Thetan Arena is one of the first projects on the BNB Chain to have its NFTs listed on OpenSea, there are already over 50 projects listed. This means that there is still stiff competition surrounding the project.
The addition of Thetan Arena NFTs on OpenSea, and the broader support for BNB Chain NFTs on the marketplace, means that many projects will now be able to access a huge number of potential buyers.
This can also increase each blockchain game's player base. Additionally, it can introduce new players to games they might have otherwise not tried out due to them not being supported on OpenSea.