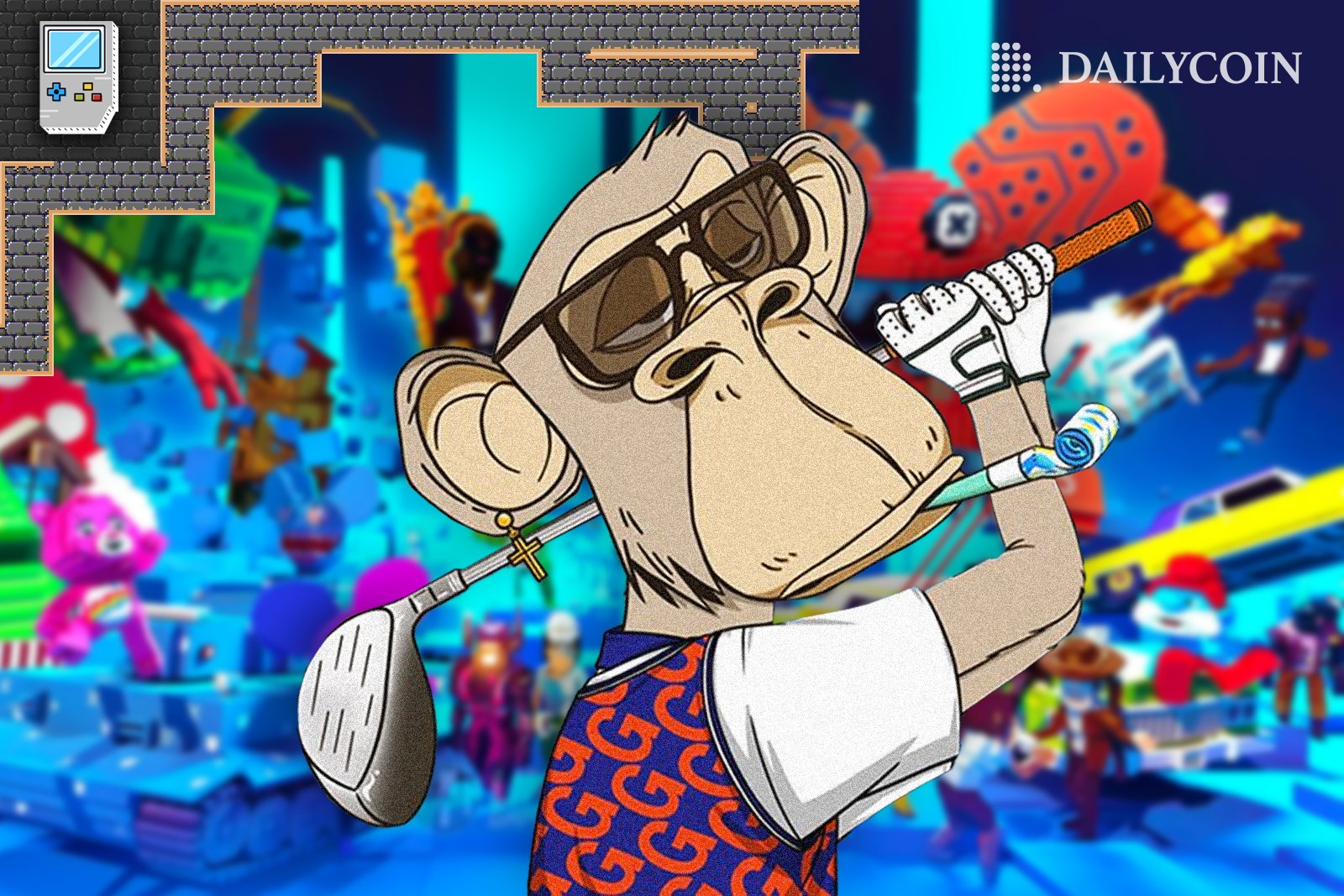 The Sandbox has announced it is collaborating with ALTAVA to feature a series of golf-themed experiences in ALTAVA Club House, the Korean Web3 luxury fashion brand's 3×3 LAND in the Sandbox. The play-to-earn (P2E) miniature experiences will commemorate the successful launch of ALTAVA's Bored Ape Gold Club (BAGC) NFT collection.
The collaboration is part of ALTAVA's initiative to expand and make strategic alliances in Web3 to connect NFT projects and build infrastructure for its NFT holders. ALTAVA has shared that it is committed to providing opportunities to enlarge the scale of its businesses in the creator economy market. 
The Korean luxury fashion brand positions itself at the intersection of fashion and technology, connecting the real world with Web3. Earlier this year, the fashion metaverse collaborated with Bored Ape Yacht Club (BAYC) to release its exclusive BAGC collection. By utilizing and holding these NFTs, owners could order exclusive golf-themed merchandise emblazoned with the logo of the BAGC collection. 
Besides the fashion brand's collaboration with BAYC, ALTAVA has been making numerous strategic partnerships to build the infrastructure for connecting NFTs with the real world. Recently, the leading fashion brand partnered with bemyfriends to incorporate its solutions and expand the creator economy market. 
In its newest initiative, ALTAVA is celebrating the successful launch of a Seoul pop-up store, showcasing its BAGC collection. The fashion brand will feature P2E miniature golf-based experiences in ALTAVA Club House, a 3×3 LAND in The Sandbox.
Continuing the partnership between the metaverse platforms, The Sandbox will add utility to ALTAVA's BAGC Special Edition class avatars. The metaverse has planned to host the P2E mini-golf experiences in 2023. ALTAVA has also announced launching more ventures with The Sandbox in connection with its pop-up launches. 
ALTAVA and The Sandbox have yet to share an exact date for the launch of their experiences.
ALTAVA has yet to release trailers or sneak peeks of the upcoming play-to-earn golf experiences. 
While we have yet to see what the mini-golf experience will look like, ALTAVA has been pushing for innovation in Web3 through its strategic partnerships, business decisions, and contributions to the space. The fashion brand's NFT collection successfully represents bridging Web3 technology with the real world by adding utility to users' experiences. ALTAVA is a leading fashion brand with a fair amount of hype and attention. The collaboration with The Sandbox could translate the attention ALTAVA receives into Web3 technology in the fashion, gaming, and sports worlds. 
You may also like:
Why BAYC Has Been One of NFT Collections Most Affected by the FTX Crash