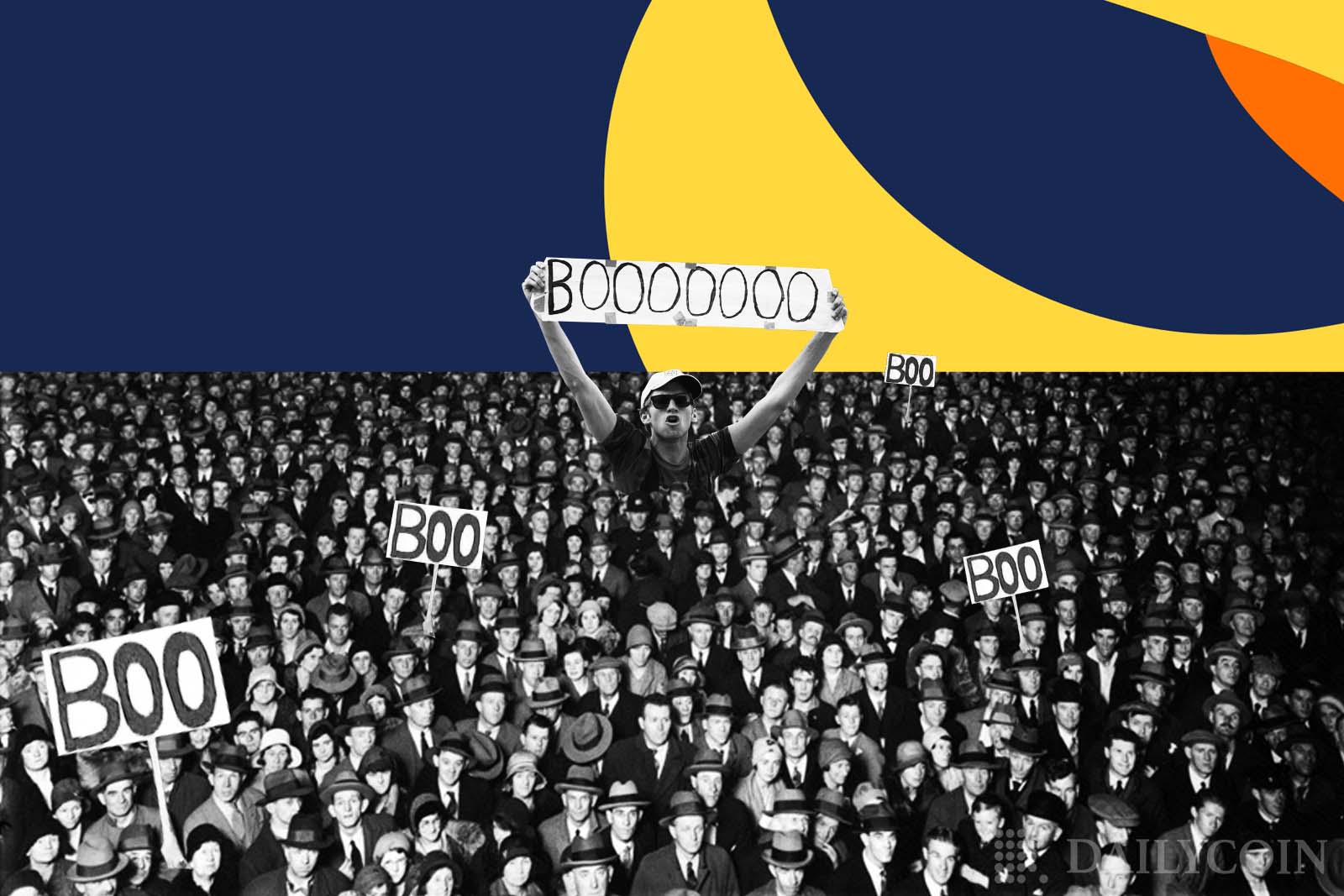 Do Kwon, the CEO of Terraform Labs proposed a hard fork of the Terra blockchain in his most recent revival plan. The CEO's updated, 'Revival Plan V2', featured the primary aim to "fork the Terra chain into a new chain without the algorithmic stablecoin". This proposal would see the Terra ecosystem divided in two: 'Terra Classic (Luna Classic – LUNC)' and newest edition, which will carry on the trademark name 'Terra (LUNA)'.
2/ It has been inspiring to partake in the dynamic discourse regarding the best next steps for Terra. Taking feedback from the community and thoughtful proposals, I would like to suggest the following for the path forward.https://t.co/E13VI8bkLh

A thread on our reasoning:

— Do Kwon 🌕 (@stablekwon) May 16, 2022
Forking is a term for altering a blockchain's structure. In Terra's case, it would be close to starting from scratch. Supposedly, the new version of the blockchain would allocate portions back to the previous owners of Terra (LUNA) and Terra (UST). Moreover, the revival plan outlined a timeline with a 5-year vesting period for the upgraded tokens and the updated blockchain version, which wouldn't see the light of the day for another two weeks. However it doesn't seem that Terra's community wants to move in this direction.
9 Out of 10 Community Members Don't Want to Fork Terra
Initially, the poll was presented to the Terra community with one simple question: "Fork?" And the answer received was unanimous: 90% of voters do not want to see Terra's blockchain forked. However, it should be noted the community poll is not an official governance poll, so it is still possible that LUNA whales and the management of Terra could decide to proceed with the revival plan despite community sentiments and protests against the proposal.
Fork Won't Work, Says Binance CEO
Binance CEO Changpeng "CZ" Zhao opined on Twitter that it would be better for Terra to burn a large supply of Luna coins to have the best chance of regaining value. "This won't work. Forking does not give the new fork any value. That's wishful thinking", explained Zhao.
Another recent poll on Twitter provided very similar results, with 93% of voters believing that forking Terra is not a good idea, and that burning LUNA tokens would better improve the situation.
Eventually, other ideas were proposed by Terra members, and largely involved sticking to the current blockchain and vastly reducing the supply of LUNA tokens.
Personal opinion. NFA.

This won't work.
- forking does not give the new fork any value. That's wishful thinking.
- one cannot void all transactions after an old snapshot, both on-chain and off-chain (exchanges).

Where is all the BTC that was supposed to be used as reserves? https://t.co/9pvLOTlCYf

— CZ 🔶 Binance (@cz_binance) May 14, 2022
Last week, Terra announced that it would be halting block production, shortly after which Do Kwon proposed a revival plan to save both LUNA and UST
Trouble continues for the Terraform Labs CEO, as Do Kwon's home was broken into by an angry crypto investor