With the metaverse evidently becoming one of the hottest topics in the crypto space, if not the world in general, the developers of popular meme coin Shiba Inu announced that they would be launching their very own Metaverse project in 2022, dubbed 'The Shiberse.'
Two weeks on from revealing The Shiberse, the Shiba Inu Team has announced that virtual land in its digital world will be made available to its Shiba community "very soon."
Shiba Inu Expands its Ecosystem
'The Shiberse' is Shiba Inu's iteration of the metaverse, created to provide users with an immersive experience for escapades in the metaverse. The lands are set to be the first items of the Shiberse to be made available to the public.
At the same time as announcing that Shiberse land purchases would be coming soon, the Shiba Inu team also revealed that it has been working on a queue system designed to prevent bots and gas wars.
To ensure exclusivity, parties interested in buying Shiberse land must be holders of LEASH, the native token of the ShibaSwap decentralized exchange, to receive priority access to "this first selling phase of land plots in our metaverse."
The Shiba Inu team is also working on an "anti-dump system" to protect its holders. The remaining land will be unlocked and made available to the wider audience once these phases have been completed.
The announcement has helped Doge Killer (LEASH) gain in value by 45% over the last 24 hours. After grazing an interday high of $1,886.19, LEASH is now trading at $1,827, with a market cap of $190 million as of this writing.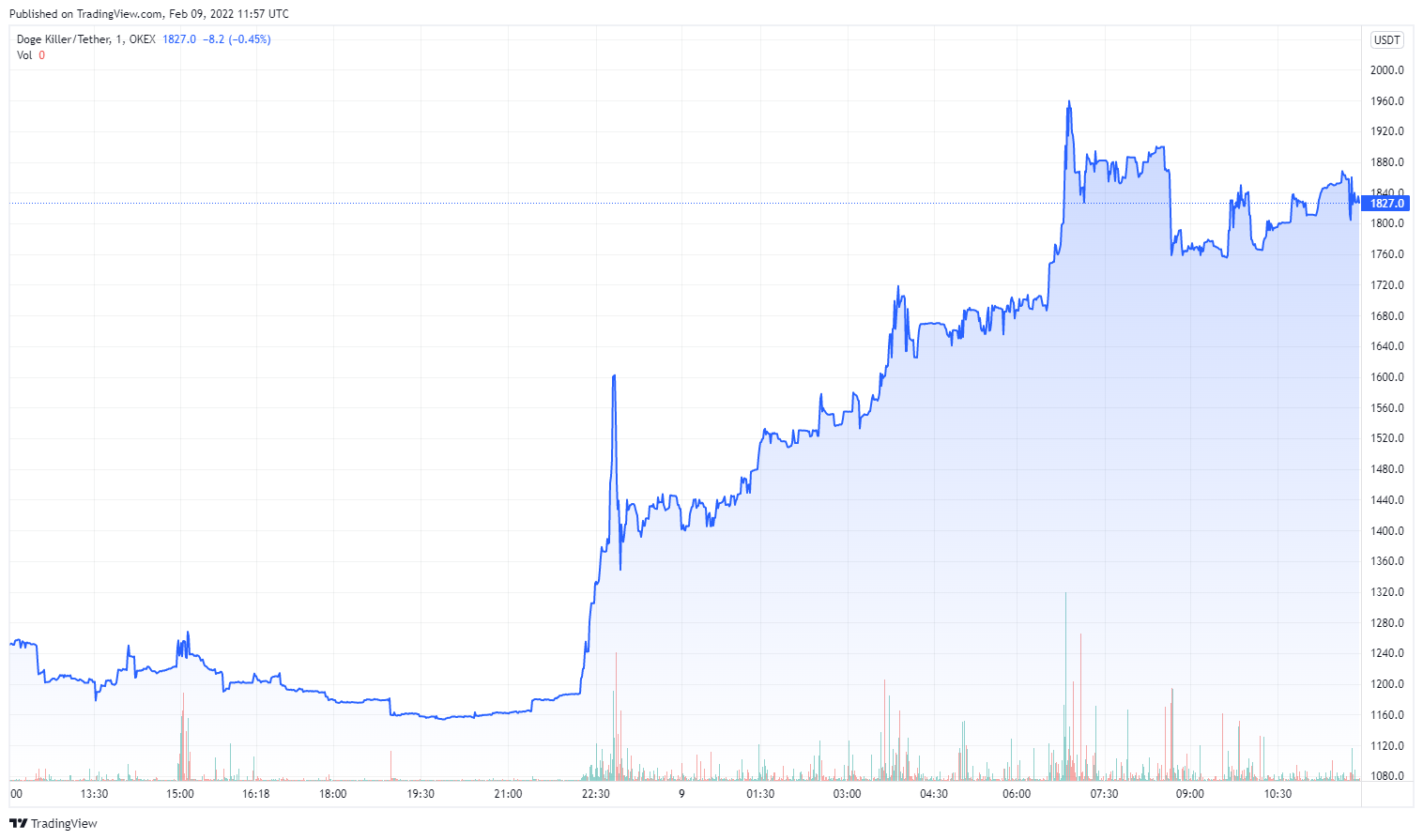 The 24 hour price chart for Doge Killer (LEASH). Source: Tradingview
There are concerns as to whether Shiba Inu's metaverse will be able to keep up with already established projects like Decentraland, The Sandbox, and Enjin.
With its metaverse and other upgrades coming in 2022, Shiba Inu is aiming to change the face of the meme coin in order to battle for a top spot.