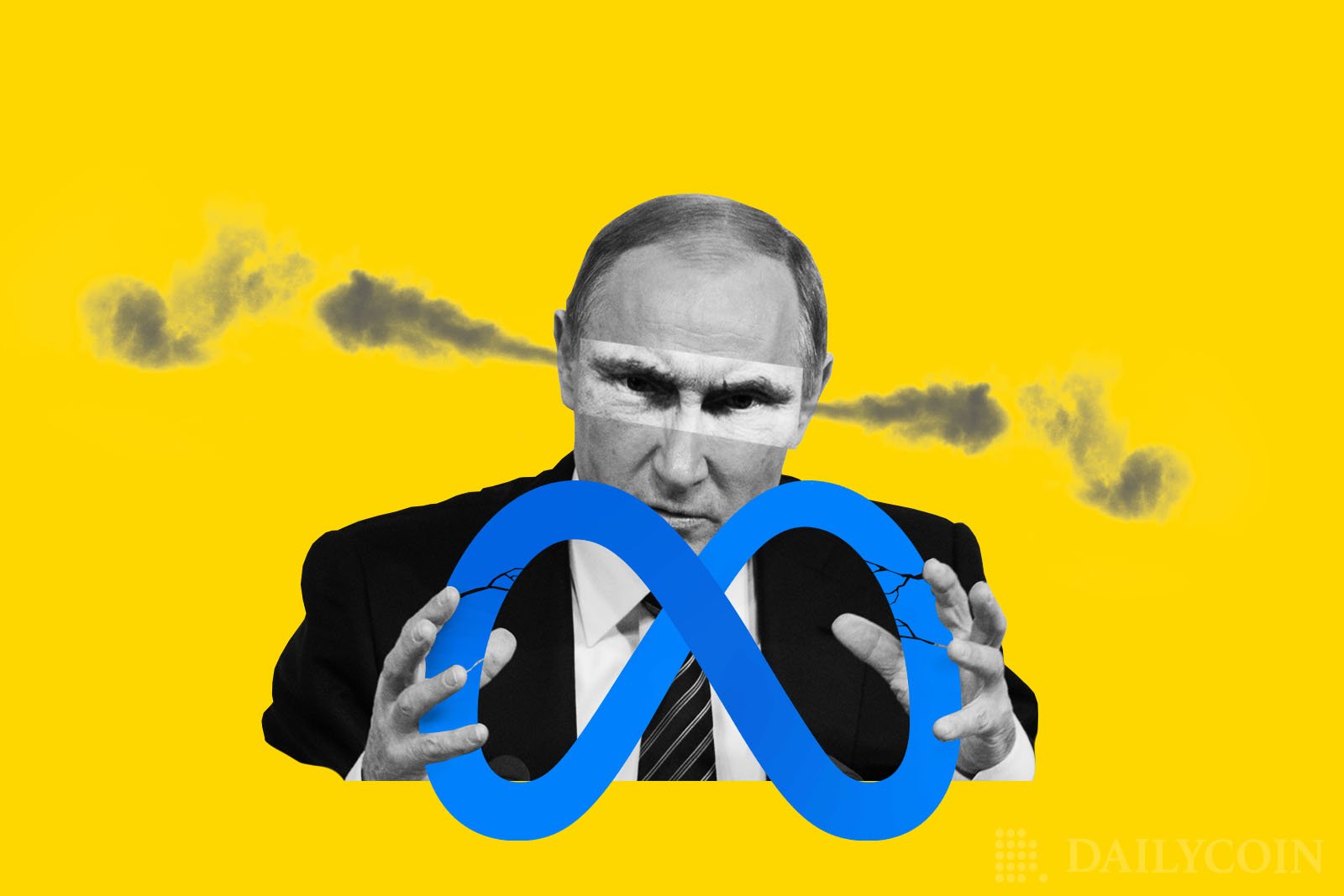 Russian financial monitoring agency Rosfinmonitoring has listed Meta Platforms Inc, the parent company of Instagram and Facebook, as a "terrorist and extremist organization," according to the Interfax news agency.
The decision will block Russians from using Meta's services in their entirety. According to Russian human rights lawyer Pavel Chikov, Russian prosecutors have already begun handing out letters warning citizens that they may face administrative or criminal penalties if they use Facebook or Instagram.  
The move will add to the long list of tech firms cutting ties with Russia, including Accenture, Apple, Cisco, Dell, HP, HPE, Oracle, and others.
Clash Between Russia and Meta
The recent developments stem from the Russian government's ban on Facebook and Instagram for "Russophobia" in March this year. In addition, according to Rosfinmonitoring, Meta has been biased towards western countries in its coverage of the Ukraine-Russia war. 
The event followed as Meta permitted posts that called for violence against Russians and Russian soldiers in response to the invasion of Ukraine. According to BBC News, they had a Meta official telling the news agency in March that the company would temporarily suspend its usual policy "in light of the ongoing invasion of Ukraine" so people could "express violent sentiments towards the invading forces."  
However, the US technology giant later denied promoting any anti-Russian views. Despite Meta's appeal against all the accusations, a Moscow court upheld the ban in June this year.
Russia's Recent Stance on Crypto
Moscow has recently shown a liberal attitude towards cryptocurrency despite its hard stance towards tech giants such as Meta. 
It is now actively considering a digital ruble early next year to evade international sanctions, which include import payments. Furthermore, Russia intends to supply electricity to crypto mining farms in Kazakhstan through one of its largest energy-holding companies, Inter RAO.
The measures follow after the country sought a complete ban on cryptocurrency operations, including trading, issuance, and mining, in January.
While Russia has had a tough time with tech companies, it hasn't given up on blockchain technology. In order to mitigate growing sanctions imposed because of the invasion, Russia has announced plans to replace SWIFT with blockchain technology in June.
The recent development will prevent Meta from operating in Russia, so Russians won't be able to use its products. 
The ban would add to the growing list of tech companies that have ended operations in Russia due to the Russian-Ukrainian war.