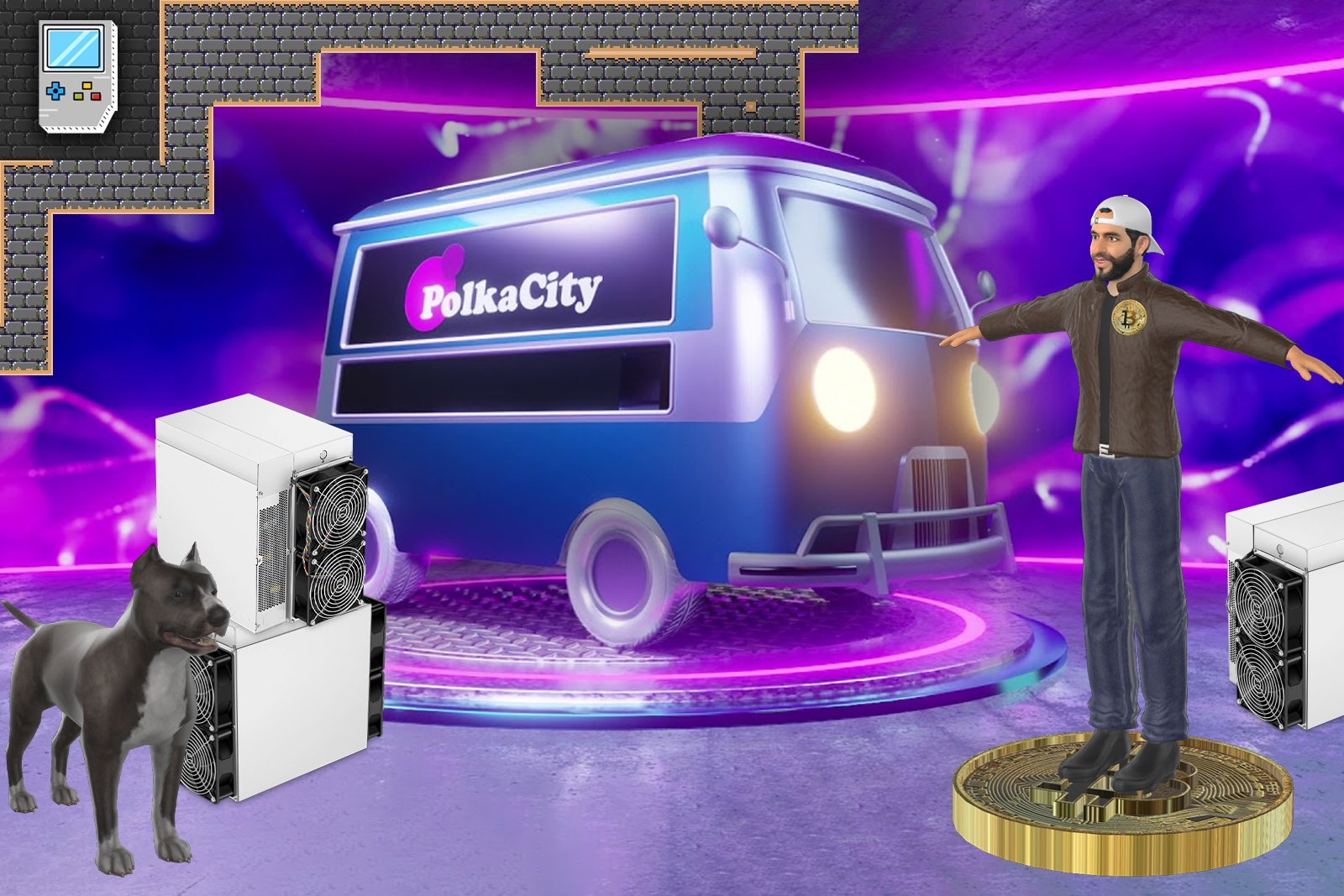 PolkaCity Metaverse has announced the release of its highly anticipated mining feature. 
Starting January 3rd, users can mine POLC in the metaverse and distribute the minted POLC among PolkaCity NFT miner holders.
The mining feature expects to add buying pressure for the platform's metaverse token and provide better earning opportunities to citizens of the metaverse. Users can now buy NFT miners and earn rewards for each POLC mined in PolkaCity.
The mining feature is part of PolkaCity's effort to increase citizen involvement and make the platform self-sustaining. The metaverse experimented with a similar feature in partnership with River Financials last year. Earlier last year, citizens could mine POLC, the metaverse token, using a miner NFT. 
The metaverse partnered with River Financials to buy Bitcoin (BTC) miners in their Texas mining firm and share the rewards among NFT holders based on the purchase price of the NFT. 
PolkaCity is re-experimenting with the system, this time on its own. Users can now buy NFT miners, increase their involvement in the metaverse infrastructure, and earn rewards. 
Here is how Polkacity NFT miners will work: 
PolkaCity mines POLC tokens in the metaverse by mining BTC. 
The metaverse will then sell the minted Bitcoin BTC and buy more POLC from users. 
During this process, POLC will be distributed to POLC metaverse miners held by PolkaCity citizens. 
The POLC buyback from the market will increase buying pressure for the token. 
It's important to note that the profitability of mining depends on various factors, such as the price of BTC, the mining difficulty, and other mining profitability factors. 
Finally, PolkaCity has revealed that the amount users earn will be dynamic. The lower the value of POLC, the higher the amount users will earn. 
More details can be found in the official blog post. 
A $400 graphic card (NVIDIA 3060) provides approximately a 150 MH/s hash rate. Whereas for $400, users can get a hash rate of 4 TH/s with PolkaCity's NFT miners.
According to a study, Cryptocurrency mining in the United States produced an extra 27.4 million tonnes of CO2 between mid-2021 and 2022, or three times as much as the biggest coal plant in the country did in 2021.
Bitcoin (BTC) halving is expected in 2024, so it'll be interesting to see how PolkaCity tackles the inevitable. 
Metaverse platforms are slowly gaining recognition as they mimic reality. However, they are still nascent, and the sector is still very experimental. While mining is frowned upon by popular consensus, it's interesting to see a metaverse platform use mining to innovatively sustain itself.
You may also like: