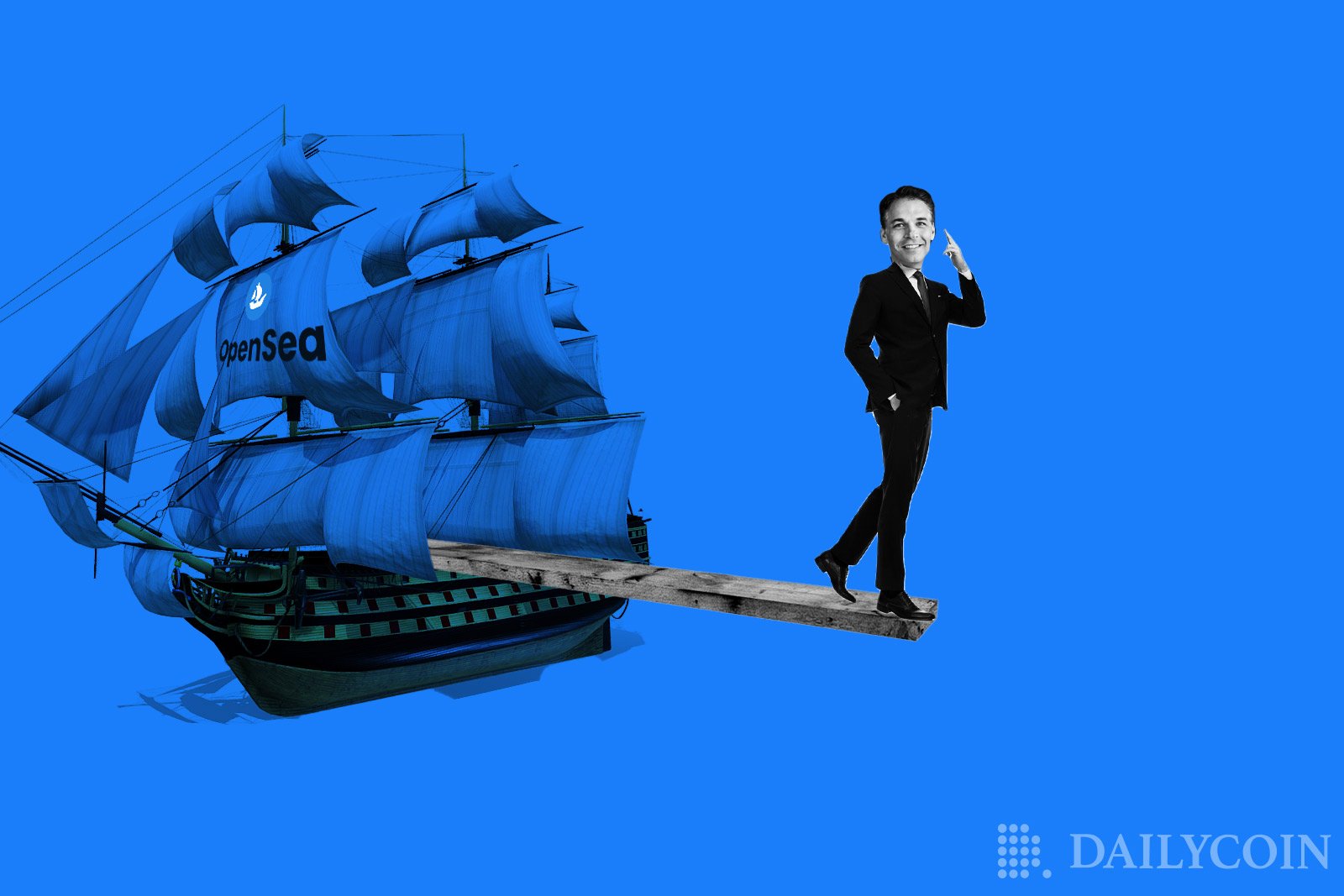 Brian Roberts, the CFO at NFT marketplace OpenSea, announced in a Linkedin post that he would be leaving the position after just ten months in the saddle.
No Specific Reason for Departure
Roberts did not provide a precise explanation for his decision to step down as CFO, but revealed that he would continue to work with OpenSea as an advisor. In the Linkedin post, the former CFO wrote that it was time for him to "come ashore" from the "open seas."
One of Roberts' primary duties while working at OpenSea was growing its finance professionals team. Roberts spent seven years working for ride-hailing company Lyft before being named Chief Financial Officer of OpenSea in December 2021. Previously, Roberts had held corporate positions at Walmart, the largest retailer in the U.S., as well as technology giant Mircosoft.
To guarantee a "smooth transition," he claims to be working closely with CEO Devin Finzer, and Vice President of Strategic Finance Justin Jow, presumably implying that Jow will assume the now vacant position of CFO. In his post, Roberts claimed that, despite resigning from his position as Chief Financial Officer, he is still "incredibly bullish on Web3."
Not the Only One to Leave OpenSea
Roberts departure took place on the same day as another notable official from OpenSea, as Vice President of Business Development at OpenSea Ryan Foutty also announced his resignation in a post on LinkedIn after 18 months on the job.
With the onset of the crypto bear market that persists to this day in May, the crypto sector took heavy losses across the board. NFT trading volume in particular has experienced a steep decline, plummeting 98% from the $6.2 billion recorded at the end of January, to just $114.4 million.
More High-profile Executives Are Departing
Brian Roberts became the latest in a growing list of Web 3.0 executives to have left their positions due the ongoing bear market. At the end of September, FTX U.S. president Brett Harrison announced that he was departing the company and moving into an advisory role after less than 18 months on the job.
Kraken CEO Jesse Powell also left an executive position, claiming that he wished to spend more time on the company's products, and on broader industry advocacy.
Perhpas most shockingly, long-term MicroStrategy CEO and passionate Bitcoin (BTC) advocate Michael Saylor stepped down from his position in August in order to concentrate on Bitcoin investment strategies.
Roberts and Foutty are the latest executives in the cryptocurrency industry to leave their positions as market conditions worsen. OpenSea has experienced difficulties, including a 20% reduction to personnel in July, and sharp drops in daily trading volume.
OpenSea's monthly trading volume has decreased to $242 million⁠—a far cry from the record-breaking $4.8 billion traded in January 2022.
Similar declines in activity have been observed on a number of other marketplaces, including Magic Eden, LooksRare, Rarible, and SuperRare.
OpenSea is a leading NFT marketplace with a current valuation of $13 billion.