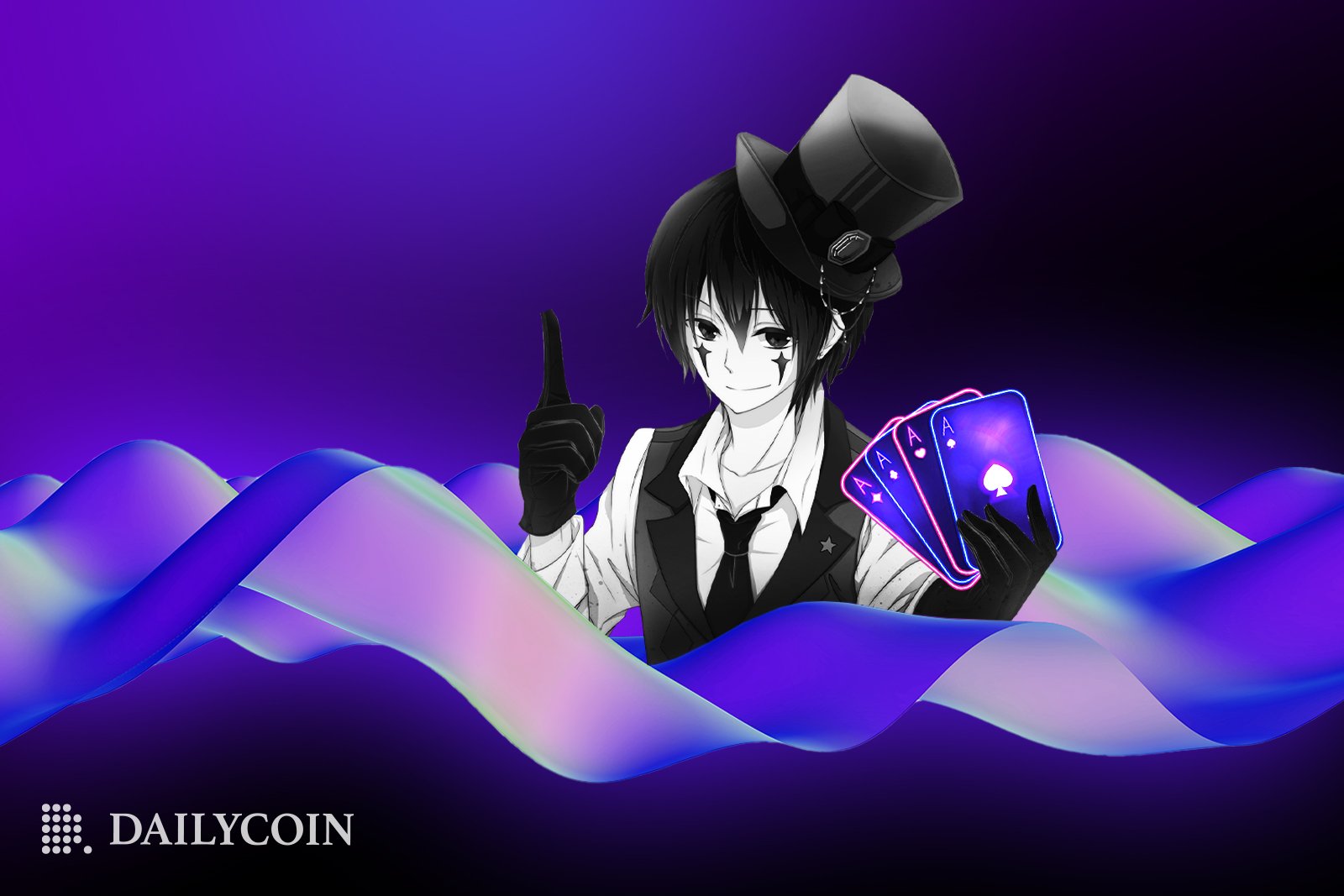 The bridge card game has been around for about a century. It was extremely popular during the first half of the 20th century, stirring social phenomena and gathering people to socialize and play. In 1985, BBC even introduced a video game console that taught how to play bridge.
The game continues to be popular and is played by over 220 million people worldwide. Millions of people play bridge in clubs, tournaments, online, and with friends at home, making it one of the world's most popular card games.
With the development of technology, bridge games moved from tables to the digital space. There are numerous online platforms, such as Bridge Base Online, RealBridge, and Bridge Champ, where players can play online and download bridge apps for iPhone, Android, Mac, or Windows. With the advancement of blockchain, the legendary game is also moving into Web3.
Web3 is Changing the Gaming Industry
Blockchain is generally changing the gaming industry, as it brings a new concept of earning and in-game economies. It is a potential catalyst for the online gaming industry's continued growth and success in monetizing in-game actions that lead to cross-game rewards and real-life transactions.
The integration of blockchain technology and gaming platforms is poised to resolve significant and ongoing challenges pertaining to ownership over in-game rewards and real-life funds, operational transparency, and the identification – or even prevention – of malicious activity during online play.
With its ability to create new digital economies and provide players with real, tangible, and transparent rewards, blockchain technology is the game-changer that successful online game platforms can and should adopt to take their games to the next level.
Blockchain for Online Bridge
Online bridge is a unique and relatively untapped field within the online gaming industry. A popular strategy card game with the ideal mix of challenge, risk, and chance, bridge is comparable with chess in its level of sophistication. Still, it outmatches it in its highly social nature.
The Bridge Champ platform has attracted attention recently, as it utilizes blockchain to provide an online bridge experience. The platform will enable NFT badges and crypto rewards tied to in-game achievements. With the addition of NFT badges, the platform will offer utility-driven fungible and non-fungible tokens.
Bridge Champ uses social features to create a global network of bridge players. In addition, the platform is suitable for bridge clubs and federations to explore the digital version of their favorite game. That includes support for guided play and pre-made hands for educational purposes.
The platform is built on the Ardor blockchain, developed and maintained by the Jelurida software company. Reward issuance and NFT registration will occur on the Ardor blockchain using the IGNIS child chain of Jelurida's Ardor ecosystem. 
New Step for Legendary Game
Blockchain technology has a vast array of potential applications expanding blockchain's reach and returns in one industry and field at a time. Opening the card gaming industry, particularly bridge, to Web3 may bring benefits. 
First of all, embracing Web3 introduces the elements of gamification and tokenization into the game. It can also be exchangeable for fiat money. These new features can attract new audiences and drive engagement. 
Using blockchain technology and the decentralization of the bridge game platform also brings greater accountability and trust. Game and transaction information is stored on the blockchain for added security, where it cannot be changed or manipulated.
Most bridge games are played in person at bridge clubs. It is challenging for online bridge platforms to provide an easy-to-navigate interface, and face-to-face Interaction, as this social game demands.
Online gaming is one of the fastest-growing industries. It has enormous potential. By adopting blockchain technology, card players can expect more fair and transparent management of the betting process. By entering this enormous industry, blockchain takes further steps toward mass adoption.