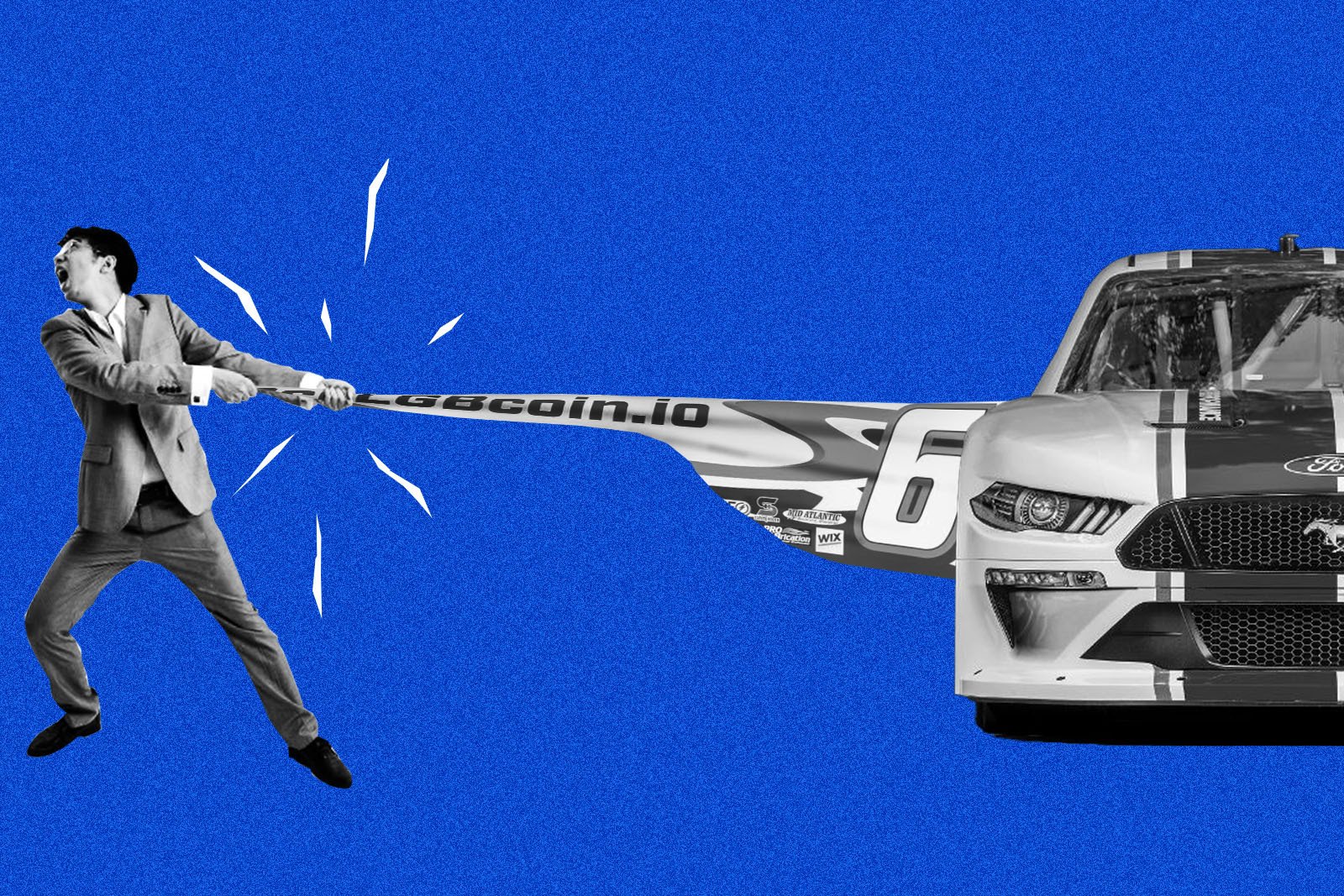 American auto racing company NASCAR rejected a sponsorship deal by LGBcoin, USA TODAY wrote on Wednesday. LGB is short for "Let's go Brandon," which is known as a right-wingers' phrase for "F**k Joe Biden." 
"NASCAR rejected the sponsorship after initially providing written approval of the car's paint scheme and sponsorship for the upcoming season of the Xfinity Series, NASCAR's second tier,"
said Max Marcucci in a statement for USA TODAY. Marcucci represents professional racer Brandon Brown and the team Brandonbilt Motorsports.
"We are disappointed that NASCAR leadership has chosen to rescind approval of this sponsorship and feel they should have the confidence to own their decision to backtrack and not gaslight a team or a driver,"
James Koutoulas, the leading holder of LGBcoin stated.
How is NASCAR Entangled in the Crypto Token?
The origin of the chant comes from a NASCAR race Talladega Superspeedway in October 2021, when Brandon Brown won the race. A reporter was interviewing him and thought that the crowd of spectators was chanting his name, yet they were a group of Biden critics shouting "F**ck Joe Biden." The misinterpretation caused a meme and a new anti-Biden slogan.
Although the official website of LGBcoin writes that it "is not inherently political as a meme currency," the name of the coin "Let's go Brandon" is indeed a political slogan.
The sponsorship was accepted by a NASCAR employee who didn't have authorization.
Conservative author and activist Candace Owens said in November that she is "finally into crypto," because of the LGBcoin.