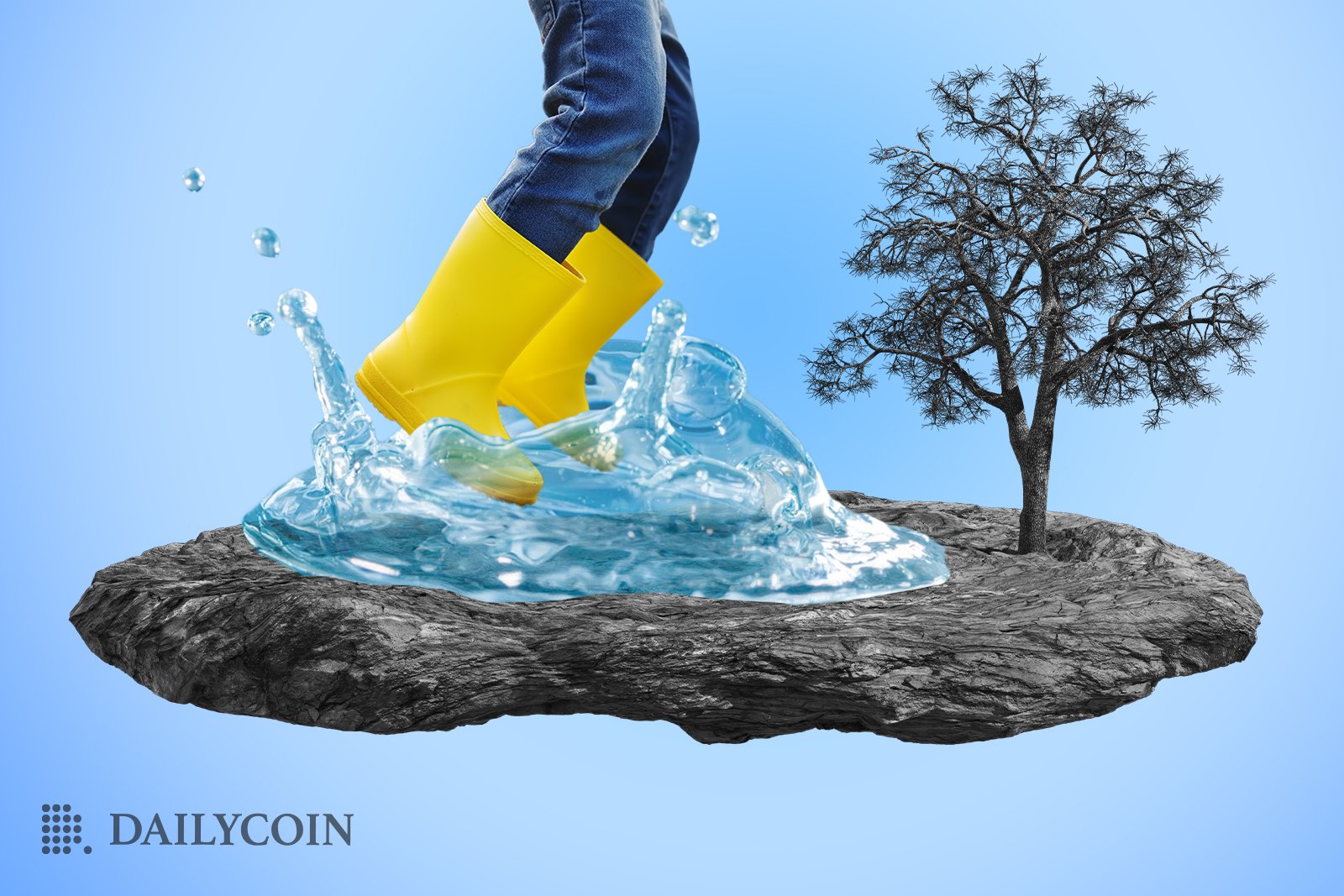 Liquid staking protocol, Lido Finance has activated a staking rate limit after recording 150,000 ETH staked in 24 hours.
Lido Finance now holds over 5.5 million ETH, and the staking rate limit will manage large inflow spikes on the protocol.
Reports show that Tron's founder, Justin Sun, is behind the 150,000 staked on Lido Finance.
Lido Finance and its Staked ETH (stETH), running the most popular staking pool, have activated a "staking rate limit" after over 150,000 ETH were staked on the platform in a single day.
Lido Finance Records Biggest Single-Day Staking
On Saturday, Lido Finance tweeted that it had received the largest daily stake inflow. As per the announcement, over 150,000 Ether worth $240 million was injected into the protocol in 24 hours.
At this writing, 33.12% of the total staked Ethereum (5,574,872 ETH) is currently locked on Lido Finance, making it the biggest liquidity staking pool for Ethereum.
Lido Activates Staking Limit
Upon hitting 150,000 ETH staked in 24 hours, the Lido Finance team announced the activation of its "Staking Rate Limit" safety feature. The Lido Finance team tweeted:
According to Lido Finance, the Staking Rate Limit is a dynamic mechanism designed to manage large inflow spikes by reducing the chance of diluting value without explicitly pausing stake deposits.
Lido Finance explains in its guide that the mechanism "works by decreasing how much total stETH can be minted at any one time based on recent deposits, and then replenishing this capacity on a block-by-block basis."
Regardless of approach, the staking rate limit affects all parties who may try to mint stETH. However, Lido explains that with the rate of recovery set to 6.2K ETH/hr, most users are unlikely to be affected.
Who Was Behind the 150k ETH Staked on Lido?
While there has generally been an increase in the amount of ETH being staked due to the Shanghai Upgrade being due in mid-March, there are speculations about the entity behind the 150k ETH staked on Lido.
Hildobby, a researcher and data analyst at Dragonfly Capital, believes that Justin Sun, the founder of Tron, deposited the amount that forced Lido to activate the staking limit. He tweeted:
His claims could be backed up by the data shared by the on-chain analyst, Lookonchain. According to Lookonchain, 150,100 ETH was sent to Lido from a single user in three deposits of 50,000 ETH each and one of 100 ETH.
On the Flipside
With the unstaking of ETH expected to happen in mid-March via the Shanghai upgrade, there have been several speculations on the impact on the price of ETH, with some suggesting a sell-off could ensue.
Why You Should Care
As the upcoming Ethereum Shanghai/Capella upgrade draws closer, the has been a surge in the number of staked ETH, with the liquid staking protocol Lido Finance being one of the biggest beneficiaries because of its low entry to staking.
Read about Lido's preparation for unstaking below:
Lido Finance Unveils Lido Version 2 with New Modes for Post-Shanghai Ether (ETH) Withdrawals
Learn about the success of Lido Finance in:
Lido (LDO) Up Over 100% in 2023: Are Liquid Staking Derivatives (LSDs) the Next Big Thing?