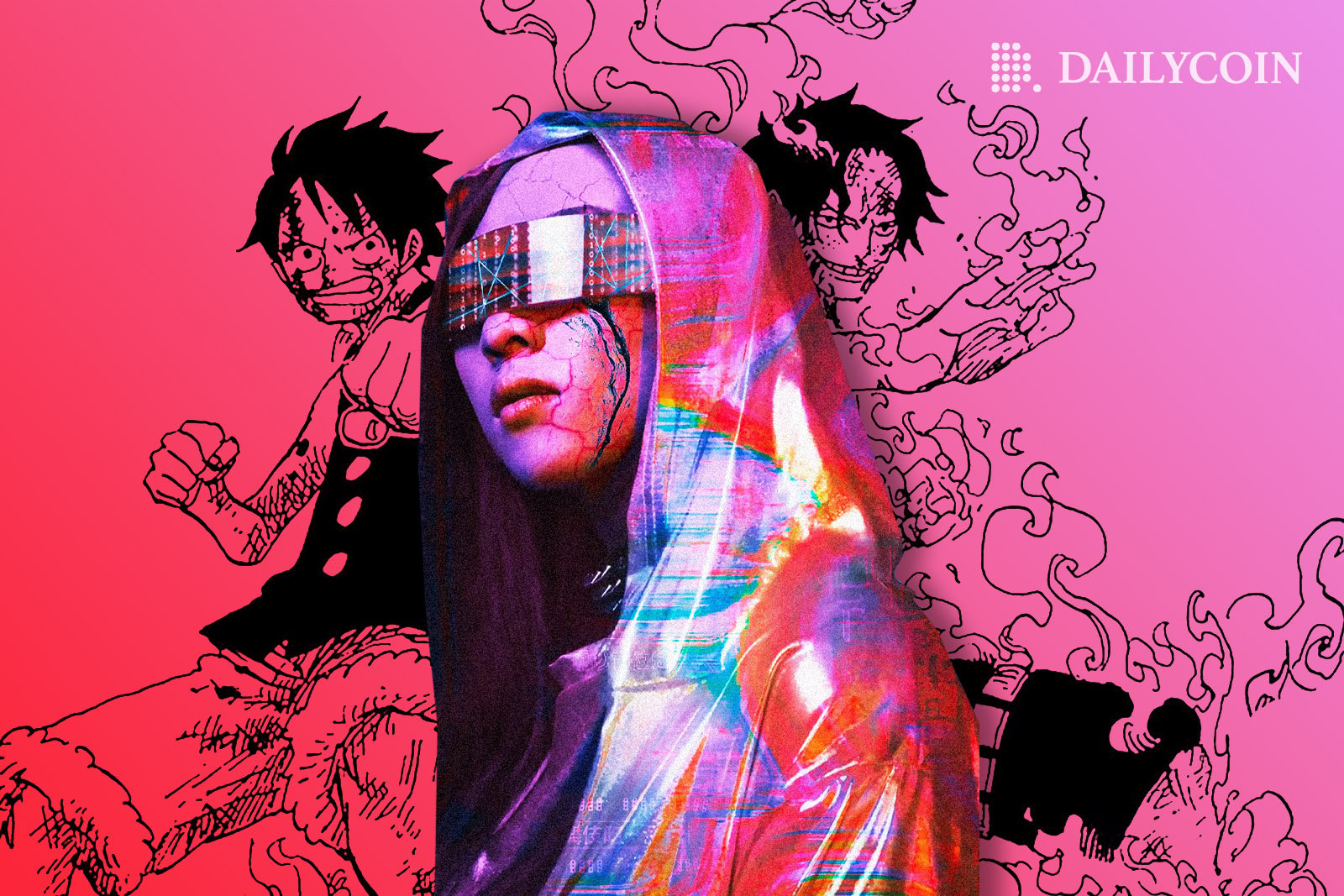 A recent study has revealed that, despite the chaos, fear, and uncertainty engulfing the cryptocurrency market since May, the Japanese NFT market has maintained its growth, projecting a $1.36 billion valuation by the end of the year. 
NFTs are notorious for pervading speculation and profit. However, the asset class has been seeing an improvement in terms of stability in the last quarter of the year due to community engagement, healthy trading behaviors, and more. 
Blockchain games and metaverse projects raised $534 million in October and November, with total NFT in-game trade volumes reaching $55 million, according to DappRadar. Reflecting these positive trends, the Japanese markets have swelled as well.
Despite bearish sentiments and existing contagions like FTX, the Japanese NFT market continues to showcase steady growth, projecting an annual growth rate of 38.7% until 2028.
Staying Warm in the Cold Winter
In a Q3 report from Non-Fungible, NFT trading has struggled to be a profitable activity for most of the industry's players, projecting a weekly loss volume of $50 million. However, current numbers are significantly better than the projected weekly loss volume of $250 million in May. 
At a global level, the NFT market in Q3 has struggled to post positive results, with losses ranging from $1 million to $5 million per week, depending on the segment. The global NFT gaming sector projected $5 million to $8 million weekly losses in Q3. 
However, at the same time, DappRadar's report has indicated a GameFi growth of over $320 million despite market conditions and events. Over 800,000 daily Unique Active Wallets (UAW) interacted with smart contracts in November. 
The Japanese NFT industry has undoubtedly prevailed, growing by 53% in the current chaos. The industry projects an increase in NFT spending value from $1.36 billion to $8.8 billion by 2028, according to the study.
The Growing Role of NFTs in Japan's Arts and Culture
Interestingly, while much of the Japanese population has typically been wary of cryptocurrencies and NFTs in general, an equal proportion has demonstrated interest and actively contributed to the industry's growth.
Although the NFT industry is still in its infancy, the market continues to attract interest from major global players to invest and establish the infrastructure.
NFTs are helping Japanese artists and creators to connect and utilize the technology to their advantage. Japan has a vibrant art culture, and NFTs are taking the initiative to reward artists contributing to this culture by incentivizing creativity. 
Consequently, the study has showcased that the Web3 gaming industry serves a monumental role in the industry's growth. Major Japanese gaming companies like Sony, Square Enix, and more have shared their interest in utilizing NFT technology to create more products, games, and fan experiences. 
The government's interest in the industry also serves a significant role in the success of the NFT economy. Prime Minister Fumio Kishida recently shared that its government is working to promote Web3 services, including NFTs and the metaverse. The Japanese government's digital transformation plan utilizes NFTs to solve various issues facing the country. 
A global leader in entertainment and gaming, Sony recently filed a patent to employ NFTs to track in-game asset ownership. 
Japanese gaming powerhouse Square Enix released an NFT collection to celebrate the 25th anniversary of its iconic RPG, Final Fantasy VII. 
Crypto assets in Japan are subject to  "Miscellaneous Income Tax," ranging from 5% to 45% on profits. A 10% Municipal tax is also added to this at all rates, ultimately leading to a maximum potential tax rate of 55%. Such hefty taxation policies can often slow a country's crypto adoption rate. However, the NFT industry has continued to show impressive growth.
Japan's economy ranks among the world's top five by purchasing power parity and nominal gross domestic output. The crypto industry has been influential in the country, showcasing impressive growth despite global market conditions. It is no surprise that the NFT sector in the country has outperformed the global market, especially with factors such as its rich art culture, gaming sphere, and crypto-friendly government. 
You may also like: