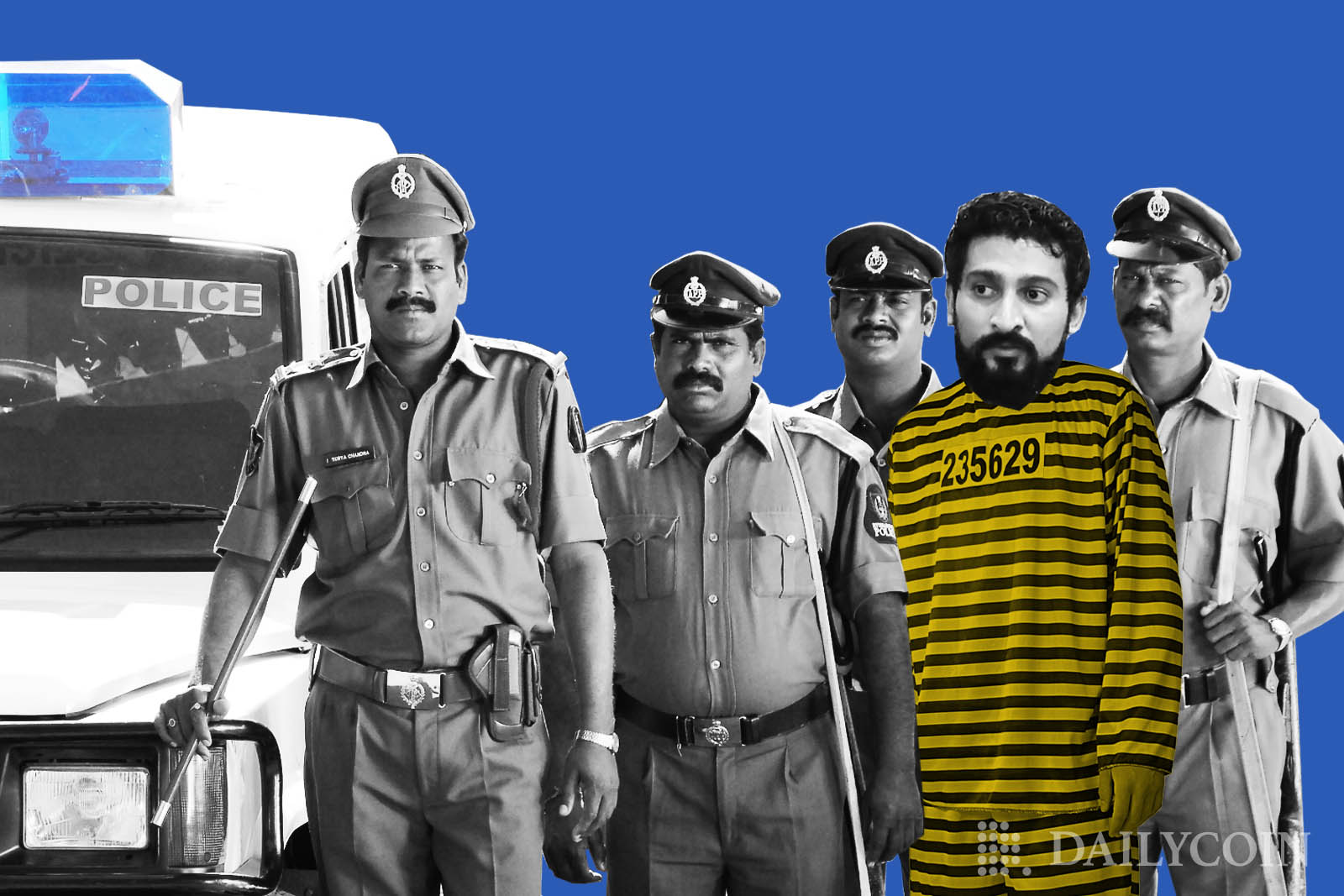 Satish Kumbhani, the founder of BitConnect, a type of Ponzi scheme involving an open-source cryptocurrency that was connected with a high-yield investment program, has been booked by police in Pune (Maharashtra, India), according to Indian media reports.
A fresh charge was filed by a Pune-based lawyer saying he had lost close to 220 Bitcoins, equivalent to $5.26m, through multiple cryptocurrency investment platforms. 
According to the First Information Report filed with the police, the lawyer named Kumbhani and six others defrauding him of his original investment of 54 bitcoins and the returns of 166 bitcoins, which he allegedly was made to reinvest into the platforms.
Kumbhani's Global Ponzi Scheme
Early this year, Kumbhani was charged by the U.S. for orchestrating a global Ponzi scheme that raised $2.4 billion from investors in a fraudulent cryptocurrency investment platform, according to a Justice Department statement.
Last year, the SEC filed a complaint against Kumbhani and said, "from approximately January 2017 to January 2018, defendants conducted a fraudulent and unregistered offering and sale of securities in the form of investments in BitConnect's purported "Lending Program," that ultimately succeeded in obtaining more than 325,000 Bitcoin, or approximately $2 billion, from investors worldwide, including from investors located in the U.S."
According to the SEC's complaint, BitConnect and Kumbhani said that BitConnect would deploy a purported proprietary "volatility software trading bot" that would use investor funds to generate returns as high as 40% per month. 
"These claims were a sham," stated the SEC. "They posted fictitious returns on the BitConnect Website that amounted to, on average, 1% per day, or approximately 3,700% on an annualized basis."
Kumbhani is said to have disappeared since his U.S. indictment in February this year. Kumbhani has not been arrested yet. 
In February 2022, the SEC said, "Kumbhani's location remains unknown, and the Commission remains unable to state when its efforts to locate him will be successful, if at all."
After the WazirX $350m fraud reports in India, the Indian Finance Minister, Nirmala Sitharaman, has asked buyers to be cautious while dealing with crypto. She said, "In India, 7.3% of the population owned digital currency in 2021. India ranked 7th in the list of crypto ownership countries. UN trade body calls for halting the crypto rise in developing countries."