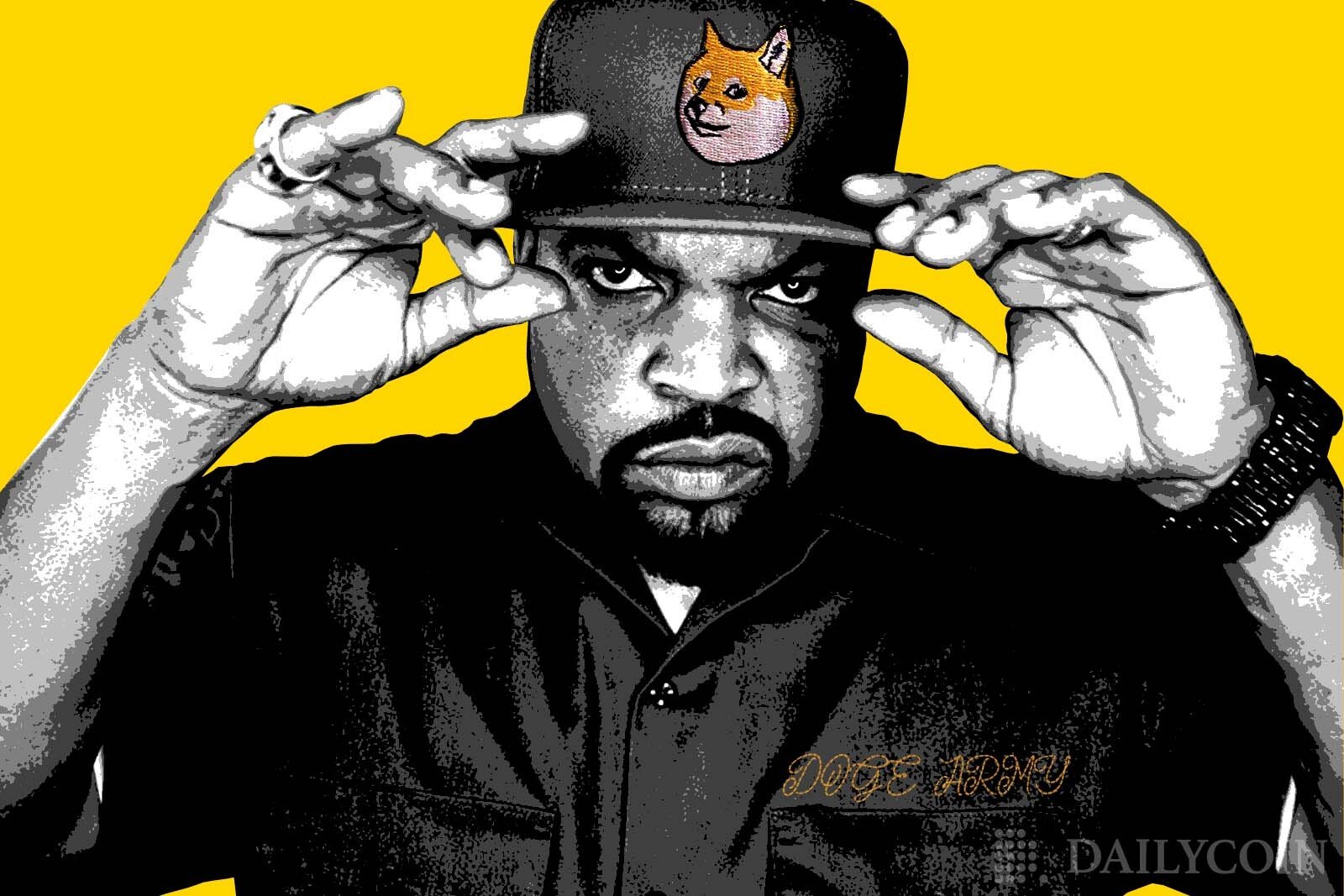 Rapper and actor Ice Cube (O'Shea Jackson Sr.) has become the latest celebrity to join the Dogecoin fanclub. There are plenty of famous people counted among the DOGE supporters already, including Snoop Dogg, Mark Cuban, Gene Simmons, and, of course, Elon Musk.
Ice Cube Shows Love for the Most Established Meme Coin on Twitter
The legendary rapper made his feelings known after Bill Lee, the founder of MyDoge Wallet, expressed interest in buying a team in the rapper's own 'BIG3' basketball league. Lee later stated that he'd like to acquire some Fire-tier editions of the 'Aliens' team in the form of NFTs, with the condition that Ice Cube's BIG3 accepts Dogecoin as a payment method. Ice Cube was quick to reply and show support for the meme coin, saying 'Come on wit it Bill, you know I'm down with the DogeArmy'.
History in the Making for DOGE
Shortly after exchanging tweets, a transaction of $600,000 in DOGE was carried out, instantly becoming the largest ever commercial transaction made in Dogecoin. Team ownership is fractionalized into NFT collectibles. Each team in Ice Cube's 3-on-3 basketball league has 1000 NFTs, which are split into two tiers. The highest tier is called 'Fire', and costs $25,000 per piece, while 'Gold' tier NFTs cost $5,000 per unit.
The Blockchain Revolution Seen as an Opportunity for Change
Ice Cube is known for always having a strong opinions on social issues. Just last month he explained that switching team-ownership models will give the fans the opportunity to actually become part of the team, rather than having to deal with 'fat cats' as owners. The NFT blockchain revolution is a convenient way to split the ownership, and give a sense of community to the growing 3×3 basketball league, which is celebrating its 5th season. Regarding this, Ice Cube said: "It's a no brainer for me. I'm all about changing the game and shifting the paradigm'.