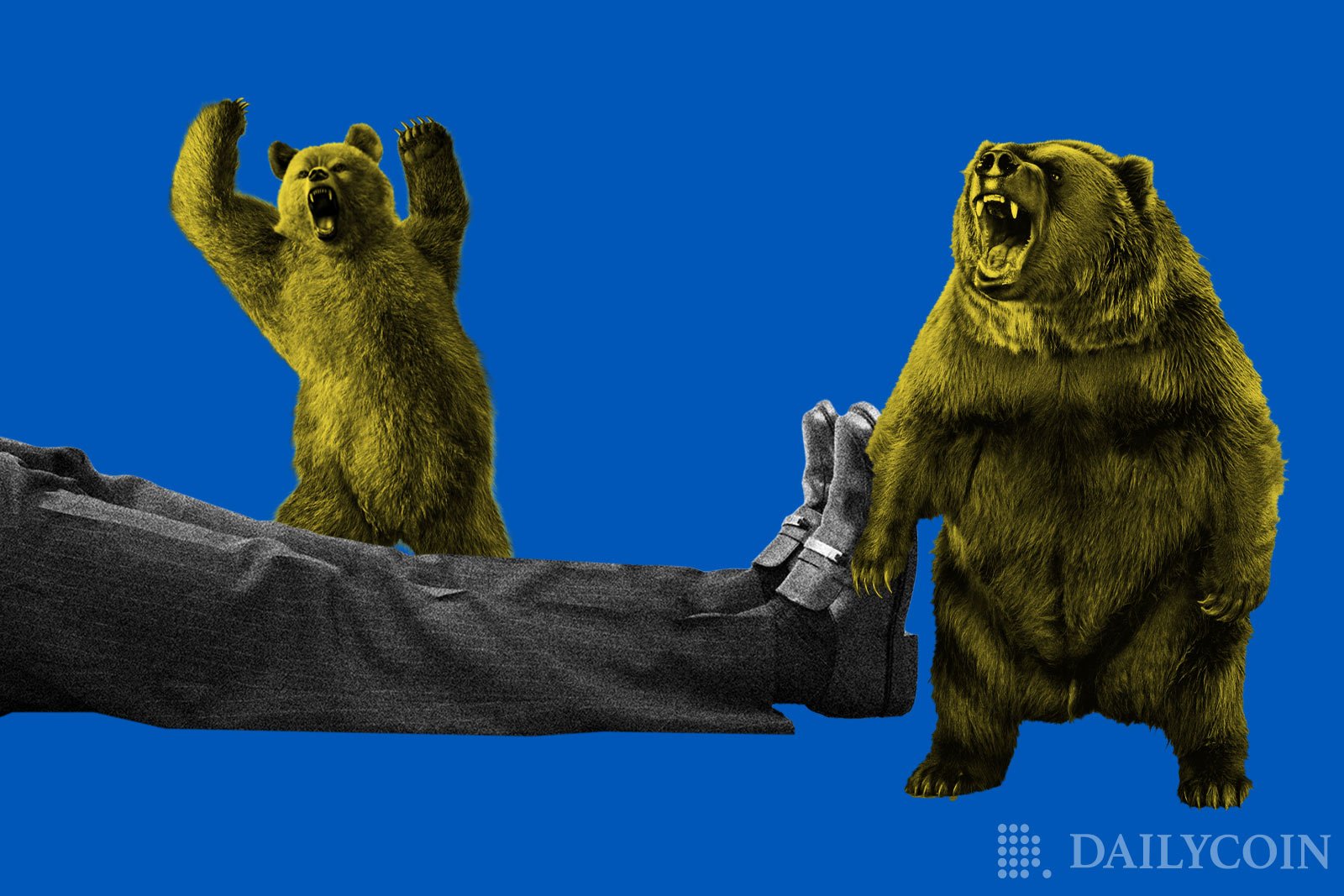 Nuri, a crypto bank based in Germany, has confirmed that it will be shutting down for good on December 18th, 2022. The firm was reportedly unable to raise sufficient capital to offset the struggles brought on by the wider crypto lending contagion tied to the Celsius Network.
With the company preparing to close its doors and liquidate the business, Nuri has instructed its 500,000 customers to withdraw money from their accounts as it becomes another casualty of the 2022 bear market.
Nuri is closing down its business operations. We ask our customers to withdraw their funds and assets as of 18.12.2022. Thank you for having been part of the Nuri community! 💜

Here is a letter of our CEO Kristina Walcker-Mayer: https://t.co/gdOOeoOKDs

— Nuri (@NuriBanking) October 18, 2022
Nuri first dislosed that it had filed for bankruptcy in August, when the crypto winter was exerting tremendous pressure on the economy. However, the bank had assured clients that business would continue as usual while it restructured and looked for a buyer, but two months later, Nuri has proven unable to reach an agreement. 
Insolvency Linked to Broader Liquidity Issues
CEO of Nuri Kristina Mayer revealed in an October 18th blog post that the company would have to shut down for good. Nuri's situation contrasts with that of the now-defunct cryptocurrency lender Celsius, which immediately halted withdrawals before things took a turn for the worse. The blog stated:
"Customers have access and will be able to withdraw all funds until the aforementioned date. All assets in your Nuri account are safe and unaffected by Nuri's insolvency. Trading will be possible until 30/11/2022."
Customers with euros held in a Nuri account will be able to use their Visa debit cards to withdraw cash from ATMs, or to transfer their funds to an account at any other banking institution before the banks ultimate closure. To further assist clients, Nuri has teamed up with European crypto and banking firm Vivid Money GmbH to provide access to crypto services. Clients of the former Nuri exchange that make the switch to Vivid will be eligible for a free "Prime" membership. The Nuri app will continue to allow trading until November 30th, 2022.
Ever since the collapse of the TerraUSD stablecoin and the ensuing meltdown of the Celsius Network in the second quarter of 2022, Nuri has experienced a severe shortage of liquid assets.
While Mayer didn't name the bankrupt partner in question, Celsius seems to be the most likely candidate, given that it had previously worked with Nuri to provide customers with Bitcoin (BTC) interest accounts. Celsius' bankruptcy saw these service immediately grind to a halt.
Nuri becomes the latest crypto firm to feel the sting of the crash of a lending network.
Nuri currently employs 215 staff, per LinkedIn, all of whom are set to be laid off as a result of the closure.
Since its inception in 2015, the banking firm has raised $43.1 million from investors across eight rounds of funding under the name Bitwala. Over half a million people use the exchange, making it a prominent player in Germany's crypto industry, despite being relatively small compared to other established firms worldwide.