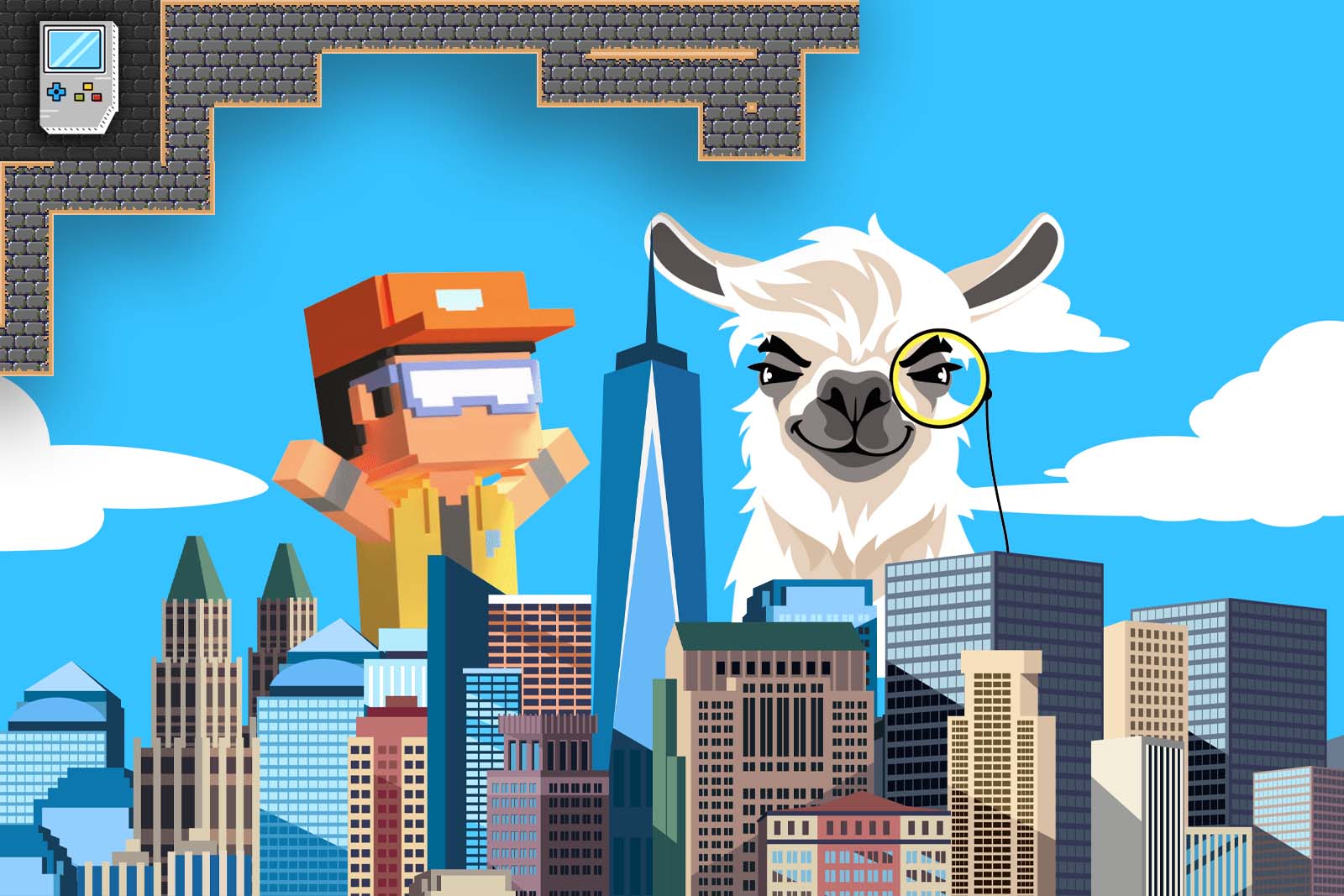 Upland, which is based on the EOS blockchain, is extending its metaverse to the Ethereum blockchain. 
The Upland-Gala collaboration is based on the platforms' shared interest in creating an open metaverse by introducing interoperability of assets between the two platforms. 
VOX, a subsidiary of Gala Games, will be Upland's first partner on the Ethereum blockchain.
Both platforms will be interconnected, allowing their communities to share exclusive events, competitions, and collectibles.
On October 13, Upland, a digital property metaverse connected to real-world addresses, kickstarted its collaboration with Gala Games in the VOXverse. The collaboration is part of Upland's ongoing campaign of building an open economy in the metaverse.
Building Portals Between the Metaverses
Upland is the largest city-building and property-trading metaverse platform, and it wants to expand its footprint in Web 3.0 by building and collaborating in the metaverse. The agreement between the platforms was founded on the platforms' common goal of preserving digital ownership and co-building in each other's metaverse. 
This year, Gala Games, along with VOX, have achieved major milestones. Last week, on October 6th, Gala Games commenced their collaboration with Universal Games by releasing the DreamWorks Animation Trolls VOX collection. Other major achievements include Gala Games releasing the first blockchain game on Epic Store, Epic Game's online gaming store.  
Here are the main metaverse upgrades: 
VOXs

, exclusive NFT collections native to the

VOXverse

, will be integrated into the Upland ecosystem using the

Upland

NFT portal. 

Upland

will have a headquarters in

VOXverse

,

VOX's

native metaverse. 

Additionally,

VOX

will launch in the Upland metaverse with a metaverse building, stores, and developer shops. 

The

Upland

metaverse will welcome the

VOX

community with exclusive engagements and competitions such as treasure hunts, car races, and city openings. 

The

VOX

community will have access to future collaborative activities, such as the joint

construction of sports stadiums

and more. 

Furthermore,

Upland

has integrated

VOX's

game,

VOX Odyssey

, a text-based adventure game based in the

VOX D

iscord, into the

Upland

Discord. 

VOX

has also announced releasing

Upland

-specific storylines for their

VOXs

at launch. 
Leadership at Upland and Gala greatly admired each other's platforms. James Olden, Chief Strategy Officer at Gala, shared his excitement to bridge both communities and metaverses and promote true interoperability moving forward. 
Idan Zuckerman, Co-Founder and Co-CEO of Upland added that he's eager to partner with VOXverse because they share the same vision of a truly interoperable metaverse. Idan is looking forward to seeing both communities collaborate by co-creating and co-building on the two platforms. 
"From the start we believed that working closely together with like-minded platforms to create interoperability will be the key for the future success of an open metaverse. We're excited to partner with VOXverse who share this vision...[Cont.] pic.twitter.com/IOuIqc0R9R

— Upland (@UplandMe) October 12, 2022
The VOXverse is still a concept metaverse and is under development. There is no indication of when the VOXverse will be released. 
Gala Games and Upland are promoting a healthy metaverse space by encouraging interoperability and creating meaningful partnerships and collaborations with other metaverse platforms. 
This partnership is a key achievement for the VOXverse, as it will expose the VOX community and VOX holders to greater utility in the Upland metaverse while the VOXverse develops.