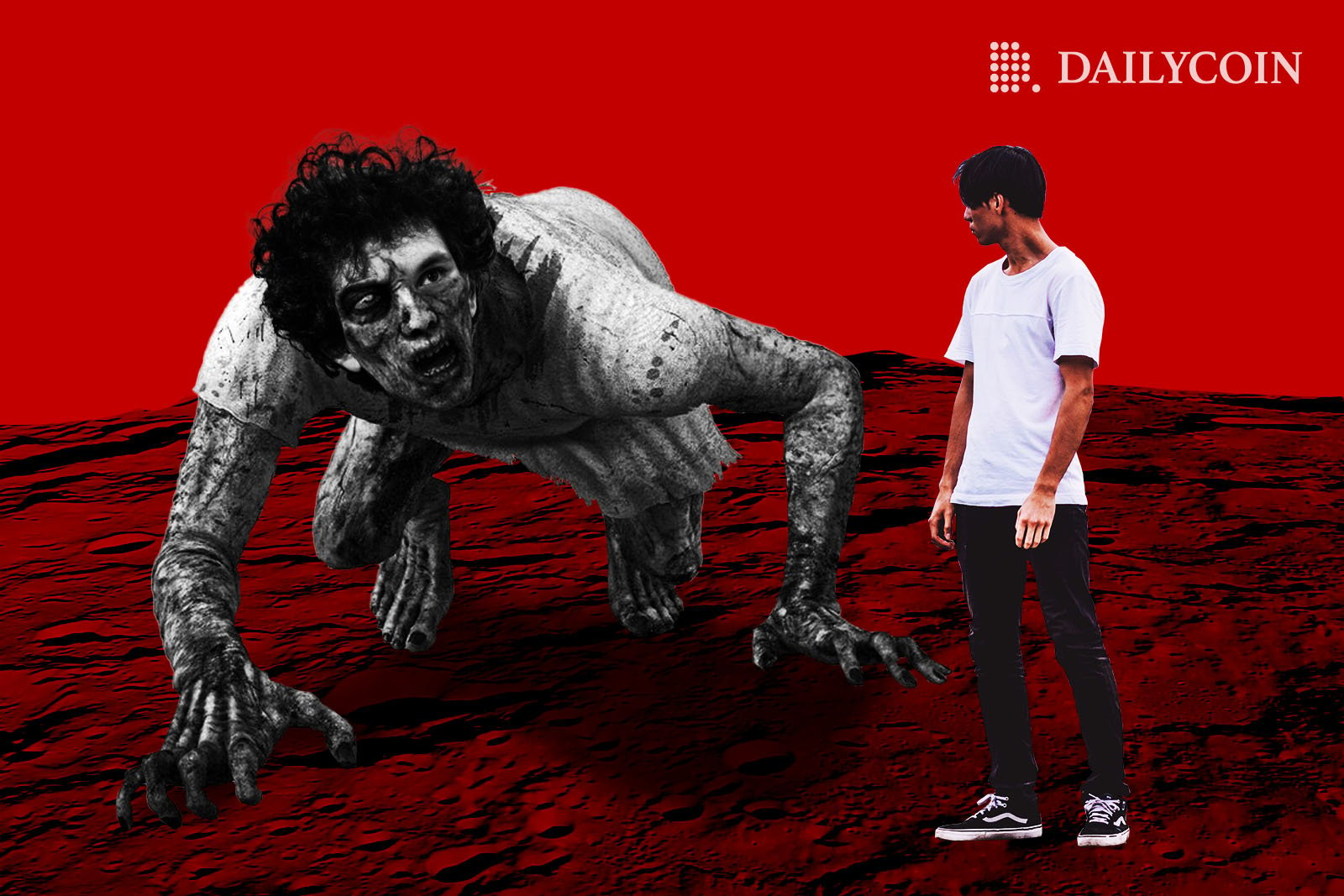 Minerd predicted Bitcoin's price dropping to $8,000, but he still has confidence in the industry moving forward.
Minerd compared the crypto industry to the internet bubble 'washout,' but claims regulation will provide legitimacy over time.
Scott Minerd of global investment firm Guggenheim Partners believes that the aftershocks from the FTX contagion are not yet finished.
In an interview with Bloomberg Television before the Federal Reserve's rate decision on Wednesday, Minerd offered his predictions for the future – and they aren't totally bleak.
Scott Minerd referred to the recent bull cycles as 'periods of easy money,' and he believes there will be further upsets before the industry can be stabilised. 
Minerd says there's another 'shoe to drop' in the coming months regarding the FTX contagion, but he doesn't know where or when. 
"A year ago we were talking about crypto, and there were approximately 19,000 [different] coins…
There is going to be a washout just like the internet bubble" he said.  
This gloomy prediction is not all bad, though. Similar to other recent predictions from the finance industry, Minerd claims that the crypto industry will have survivors once the storm blows over.
"We will have survivors - the digitization of currency is just in its infancy and how this evolves now is going to require a regulatory framework to legitimize it," he added. 
Minerd refers to crypto as 'something crazy' and claims that the weakest players fall first during times of hardship. However, he is confident that regulation will allow the industry to move forward and that it will be 'transformative' to the global economy.
These statements echo recent comments made in the finance and crypto industries, and it seems clearer than ever that regulation will be the next step for cryptocurrencies. Regulation may be the key to progression rather than a hindrance.
Although a bull cycle may not be imminent, Bitcoin and other major cryptocurrencies hold resistance points despite ongoing turmoil from the FTX contagion. We could be looking at a positive 2023 for the industry as more clarity is gained around regulation.
Predictions from the finance industry should be taken with a grain of salt, but investors should always take heed of mainstream opinions and use them to influence their investment decisions.