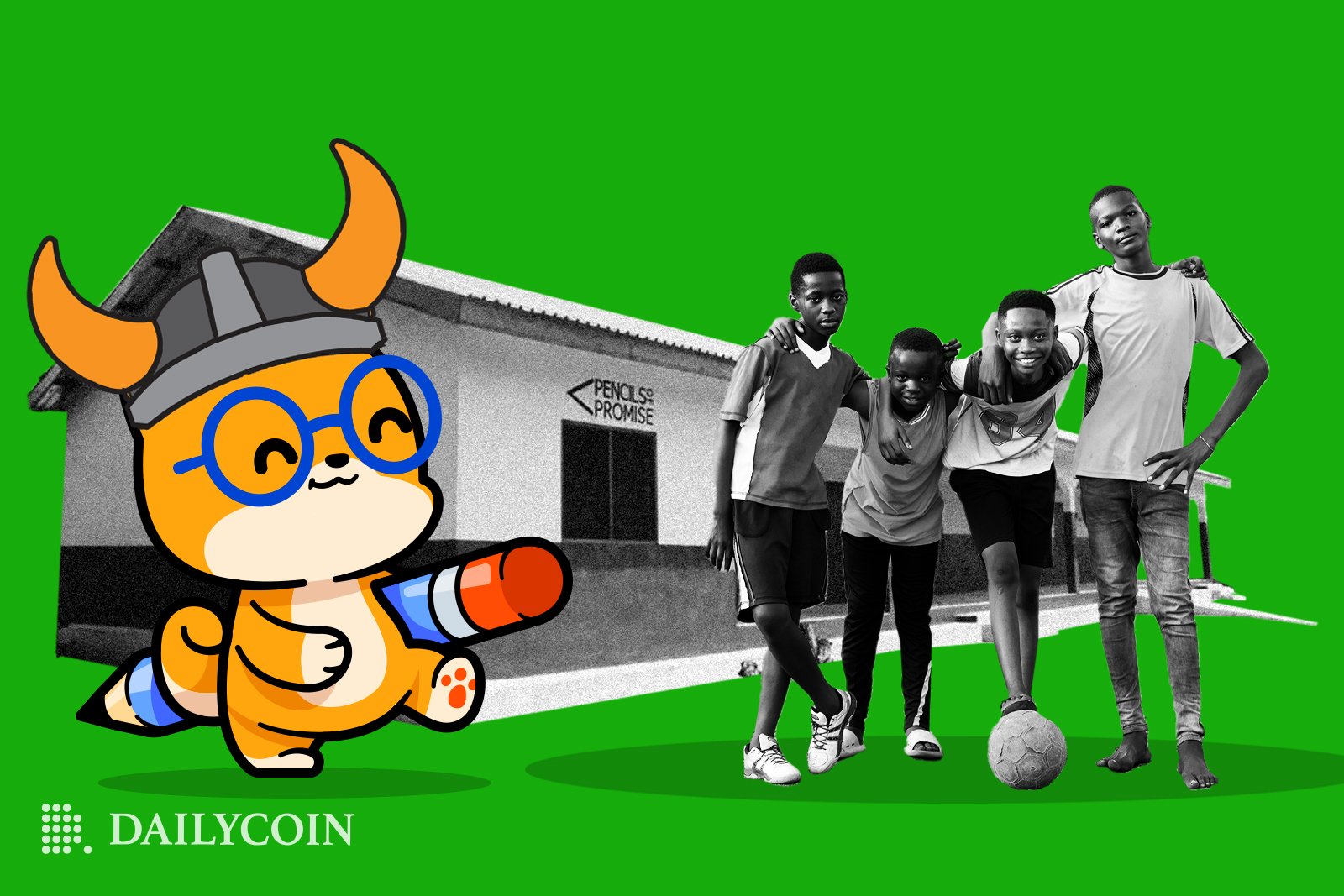 Floki built a school in Ghana with Pencils of Promise, a non-profit organization.
Floki will also build schools in Laos and Guatemala.
Every Floki school project included six classroom blocks, with one of those blocks built as a computer lab. 
Floki DAO approved proposals for burning at least 4.97 trillion FLOKI tokens on January 28. 
As part of its commitment to fostering education and impacting lives, Floki, a meme coin project on BNB Chain, has commissioned a school building in Ghana. According to an announcement by the "people's" crypto project, it completed the school building in collaboration with Pencils of Promise, a non-profit humanitarian organization.
This development comes barely eight months after it commissioned a similar project in Nigeria. The crypto protocol collaborated with the Tabitha Cumi Foundation, an NGO backed by the United Nations and the Embassy of Japan, to deliver the building.
The Floki team incorporated each of its school projects with six blocks of classrooms, with one of those blocks fully built for the computer laboratory. The protocol hopes to leverage this initiative to enhance crypto and metaverse education to boost their adoption. Apart from Ghana and Nigeria, countries like Laos and Guatemala will also have Floki schools.
The charity work of Floki is one of its three pillars, according to the project's website. The meme coin project pledged to build state-of-the-art schools in every underdeveloped nation. 
Floki DAO Approves Reduction in Tax Transactions and Permanent Burning of Tokens
On January 28, the Floki DAO approved the proposals to burn at least 4.97 trillion FLOKI tokens on a cross-chain bridge, worth $129 million at press time. Further, the community endorsed reducing the network transaction tax to 0.3%. 
More than 99% of community members voted for the aforementioned proposal, as 99.97% voted in favor of burning the tokens, with 0.03% voting against it. 
Floki announced that it would begin reducing the transaction tax from February 9, 2023, and permanently burn the 4.97 trillion tokens on the same date.
Floki is trading at $0.000026, up 15% in 24 hours.
Floki has developed strategies to establish itself as more than just a meme coin project to strengthen its ecosystem. Last year, it unveiled a flagship metaverse project, identified as Valhalla.
In addition, it has launched FlokiFi, which allows projects to lock their LP tokens, NFTs, and ERC-1155 tokens for a specified period.
In recent times, Floki has been cementing its presence in underdeveloped nations through charitable activities. Today, multiple countries have benefited from this intervention. The initiative continues with the completion of the school in Ghana.