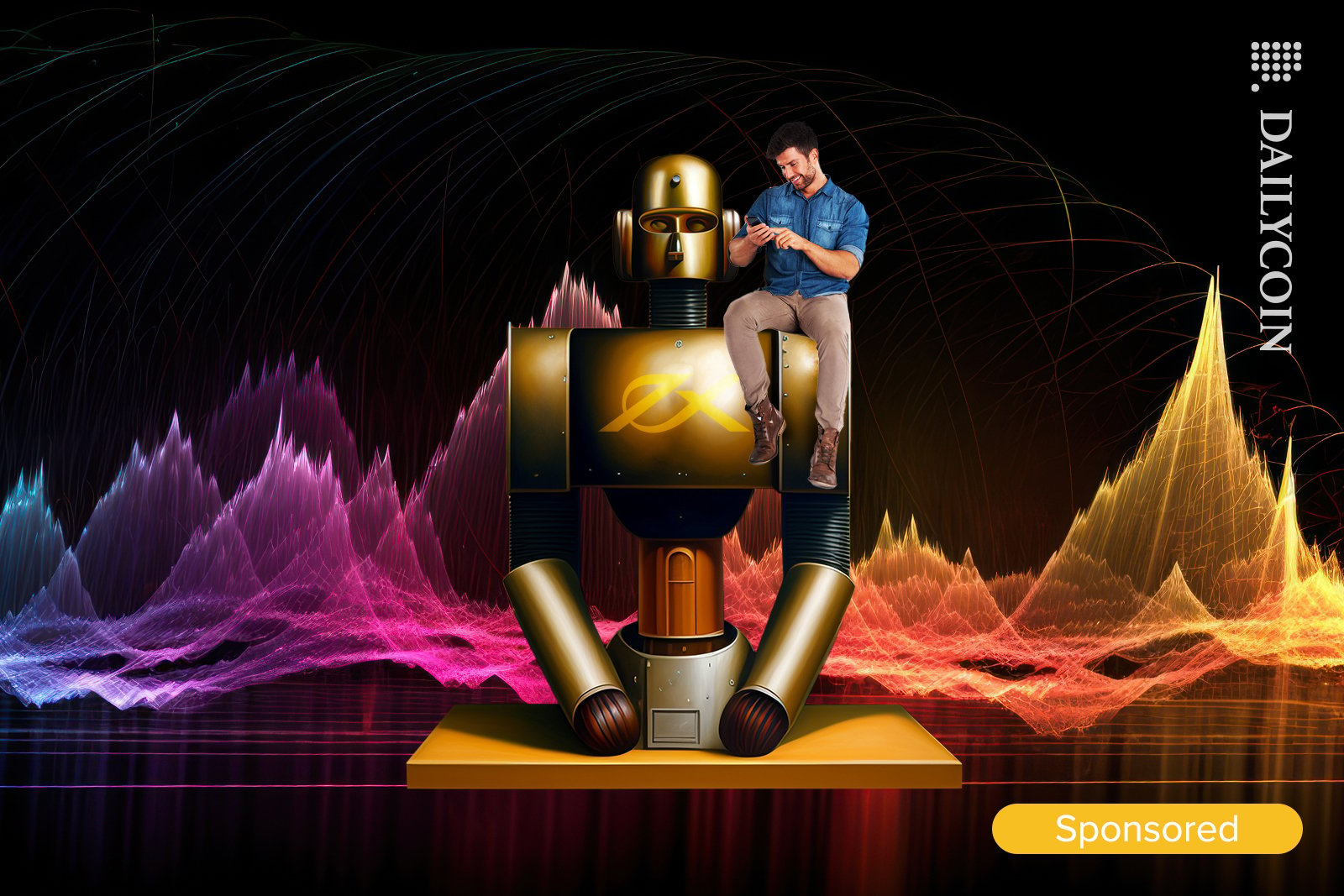 There's no denying that we live in a mobile world. These days, most people access the internet on their smartphones, whether they're on the move or not. So, it stands to reason that brokers who wish to remain competitive in the industry and keep their traders happy need to have a mobile trading app as part of their portfolio. Indeed, those who don't have their products, accounts, and services packaged in an app are simply lagging behind.
Enter Exness Trade App, made for the frequent trader. This mobile version of the familiar and user-friendly Exness Terminal has been built in-house, by developers who know exactly what Exness traders need.
In today's hyper-paced world of the financial markets and the breakneck speed of news and events that shape price trends in real-time, you need to equip yourself with a powerful tool in order to keep pace. The Exness Trade App is exactly that.
Designed to cater to the diverse needs of both novice and experienced traders, the app has a comprehensive suite of standard and advanced features, offering seamless functionality and smooth navigation for a top-class mobile trading experience. Enjoy the entire Exness journey on the go – from sign-up and verification to executing trades and withdrawing potential profits. You also have the ability to personalize and configure the app to suit your trading preferences and strategies and never miss a minute of significant market action.
Let's dive into some of the details of the app and explore what it offers and how it can help you identify market opportunities.
The breadth of features at a glance
Not only can you sign up, open trading accounts, adjust your leverage levels, verify documents, and manage your profile straight from the app, but you can also execute your trades, place pending orders, and close positions in a few taps.
Exness Trade App additionally offers the convenience of depositing and withdrawing with no diversions and redirections so that your account management happens all in one place.
Now that we've scratched the surface, here's a breakdown of the main features the Exness Trade App offers:
Account management – set up account details, change settings, customize leverage, and create trading passwords.
Trading the markets – trade over 200 Forex, Metals, Stocks, Cryptocurrencies, Indices, and Energies instruments with instant or market execution.
Manage your orders – manage, modify, and group orders according to your preference, including setting up the all-important take profit and stop loss levels. You can choose how you'd like to view your orders, by instrument or account.
Make payments quickly and easily – choose from a wide range of payment options and save "payment profiles" to complete future transactions in just a couple of taps.
Market analysis at your fingertips – access the economic calendar, read articles and latest news, get in-depth price statistics and trends, and discover trading signals listed by instrument.
Technical charts and indicators – switch seamlessly between charts and apply Moving Averages, Bollinger Bands, and Parabolic SAR for sharper trading.
Tools to help you process information – use in-app calculators to get the full picture on margin, swap, and spread numbers.
Get 24/7 in-app support – feeling stuck or unsure about something? Live chat is always available and only a few taps away wherever you are in the app.
Manage your full Exness profile – there's no need to switch between devices to verify your profile, copy a referral link, or check on your swap-free status. Everything you need to monitor the status of your profile is in the Exness Trade App.
Three stand-out app features for an immersive and personal experience
Where Exness Trade App truly excels is in its design for a tailored, personal experience that intuitively understands what a trader wants to see and how he or she wants to see it.
It achieves this through three key aspects:
1. Trading performance  
Exness traders live and breathe statistics, and the in-house app developers understand this. That's why they have designed an intricate, multi-faceted approach to monitoring trading performance.
Traders are able to analyze their overall trading history in terms of profit and loss, as well as their most profitable and unprofitable orders during different time periods and categories. You'll be able to select from four different time periods – 7, 30, 90, or 365 days – and three different time categories – General period, Time intervals, or Data slices – in order to perform a deep analysis of their order history in terms of profitable and non-profitable historical orders.
2. Instrument view 
The range of instruments is grouped into three categories to speed up the decision-making process:
Favourites – any instrument that you bookmark and label as your favourite is grouped here.
Popular – a category that is automatically updated based on the overall number of orders from all Exness traders.
Top movers – a list that is refreshed every time the app is loaded, featuring 10 instruments with the highest percentage of daily price changes (top five bullish and top five bearish).
3. Personalized notifications 
For the ultimate personalized experience, you are able to set up personalized push notifications and set bid and ask price alerts for specific instruments or events. Multiple alerts can be set up for a single instrument, and the app stores a history of your alerts until you decide to clear them.
This way, Exness traders can ensure they never miss crucial trading opportunities for their favourite markets.
Limitations and future builds
As with all apps, Exness Trade is a continuous work in progress. For example, in order to enjoy the full suite of features described above, traders will need to have an MT5 trading account. MT4 accounts will redirect users to the MetaTrader app.
There are also certain limitations when it comes to some country restrictions due to regulatory measures, and some features that are only available for Android users for now while their iOS counterparts are still being worked on in the lab.
While some features continue to be polished and others are planned for future versions, there's no doubt that the current version of the app provides a fully immersive and personalized trading experience. Traders would do well to harness the power of the app in order to keep up with the frantic pace of the markets and capitalize on big opportunities.
For more information on Exness Trade App, visit https://www.exness.com/exness-trader-app/ and your phone's app store.