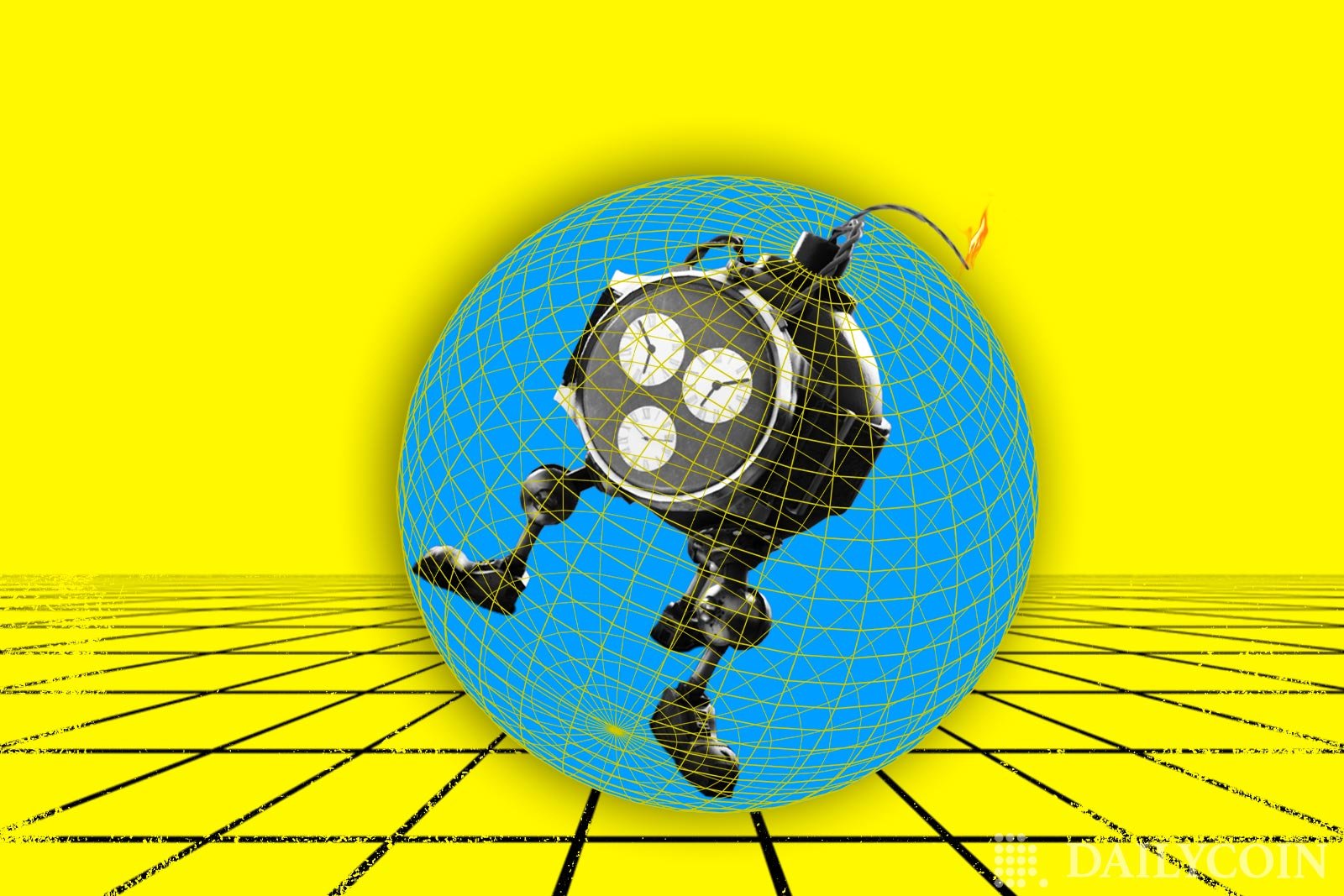 Core Ethereum (ETH) blockchain developers held a meeting on Friday, which resolved with the decision to take a slow approach to the "Difficulty Bomb", a critical point in Ethereum's switch from Proof of Work to the Proof of Stake (PoS) model. The Difficulty Bomb is slated to be executed in two months, but it is yet unclear whether this fresh delay will further prolong the wait for the 'Merge'.
So, we will push back the Ethereum difficulty bomb.

We say it won't delay the Merge. I sincerely hope not. Every extra week on PoW generates close to 1 Million tonnes of CO2 emissions.https://t.co/pNER0LnAzU

— Ben Edgington (@benjaminion_xyz) June 10, 2022
A Ticking Time Bomb for Ethereum's Devs?
The Difficulty Bomb was planted in the code back in 2015, and is intended to increase the difficulty of block production. The code extends the time validators need to verify transactions, or send new ones to the blockchain. Indeed, it is crucial for the Difficulty Bomb to be completed at the right tim, as executing it too soon could result in huge financial losses and immense damage to the blockchain's infrastructure.
A Crucial Process for ETH 2.0
The Difficulty Bomb was coded and implemented into Ethereum's blockckain to  circumvent any possible refusal of validators to switch to the Proof of Stake (PoS) model. Near infinite block difficulty ultimately prevents validators from mining new transactions. As it stands, Ethereum (ETH) is the largest smart contract blockchain network, using the same validity checks as Bitcoin (BTC). 
This soon will change, however, with the advent of the forthcoming ETH 2.0. The new model means that each validator must stake ETH in order to validate transactions and make new ones. In the event that not everyone agreed to the new model, the network's developers programmed in the Difficulty Bomb.
The #ethereum merge will
1 - Transitition ETH to proof of stake
2 - Reduce energy consumption 99.9%
3 - Reduce emissions of new ETH by 90%, which when combined with the current mechanisms will make ETH deflationary
4 - Pay more to stakers

BUT IT WON'T
Lower fees 🙁

— Lark Davis (@TheCryptoLark) June 10, 2022
Ethereum's (ETH) Price Takes a Beating
As the turmoil of the crypto markets drags on, the second largest digital asset in the crypto game has gone through massive losses. At press time, Ethereum (ETH) is trading at $1,242.65, which is 15.4% less than 24 hours ago. Furthermore, the figure puts the leading Altcoin 31.9% in the red for the last 7 days. Has the delay to Ethereum's upgrade plans caused the decline in price? It could be a contributing factor, but it has been heavly compounded by the shocking inflation of U.S. dollar, which saw an 8.6% increase in May alone, and the disturbance caused by the Celsius crypto exchange.