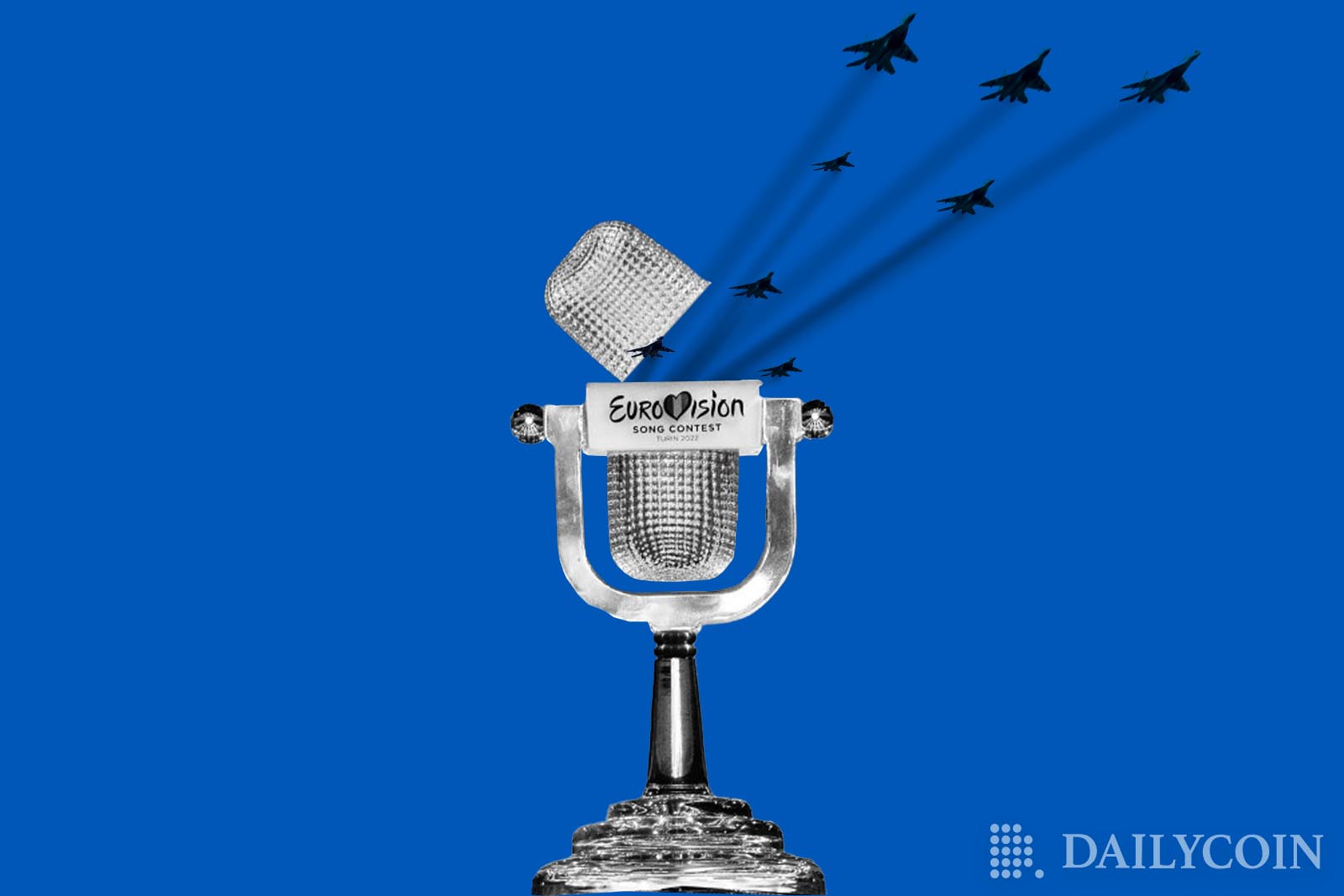 Earlier this month, Kalush Orchestra won the Eurovision Song Contest, which was only to be expected. Now, the Ukrainian band is looking to helping out the Ukrainian military, which is still defending their homeland in the ongoing Russian invasion.
⚡️ Kalush Orchestra sells Eurovision trophy, raises $900,000 for Ukraine's Armed Forces.

The 2022 Eurovision winner's frontman, Oleg Psyuk, also sold his iconic pink bucket hat. The auction's proceeds will be used to buy PD-2 unmanned aerial systems for Ukraine's military.

— The Kyiv Independent (@KyivIndependent) May 29, 2022
The Crystal Mic Converts into Three Drones
The members of Kalush Orchestra collectively decided to sell the newly acquired award in order to help the Ukrainian military's fight against Russian forces. The musicians set up an auction for the iconic Crystal Microphone on Facebook, which turned out to be a resounding success, as the Crystal Microphone was sold for $900,000 to Estonian cryptocurrency exchange Whitebit. as reported by Ukrinform, the Ukrainian Armed Forces will be able to obtain three high quality drones thanks to the sale. The PD-2 unmanned aerial system will include a ground control station to coordinate the advanced aircraft.
The music group was ecstatic about the result, and praised their fans on Facebook with the message: "Friends, you are incredible! We are grateful to each of you who donated money to this auction, and especially to the Whitebit team who bought the trophy for $900,000 and have now become the owners of our trophy. Subscribe to them, they really deserve it! Glory to Ukraine! Glory to the Armed Forces of Ukraine!" Ultimately, the auction serves as an emotional victory for the whole country, as much as it does as financial aid.
#StefaniaForUkraine results: 1.2 m $ in total

📌11 m₴ for the hat raffle. 31 088 people from 56 countries. The hat goes to Volodymyr from Dolní Břežany, Czech Republic.

The biggest donation in traditional money: 64 800₴

📌900k $ (500ETH) - thank you @WhiteBit for the bid💪 pic.twitter.com/Qxct7C0c7r

— Serhiy Prytula (@serhiyprytula) May 29, 2022
The Largest Crypto Exchange Originating from Estonia
Whitebit is the biggest European crypto to fiat exchange, currently operating in 150 countries. The company is based in Tallinn, Estonia, and serves over 2 million customers. According to the official website, the exchange's "main goal is to achieve the mass-adoption of technology and expand the crypto community by providing a secure and easy to use trading platform." The exchange serves as a stellar example of what blockchain technology can do to help solve global issues.