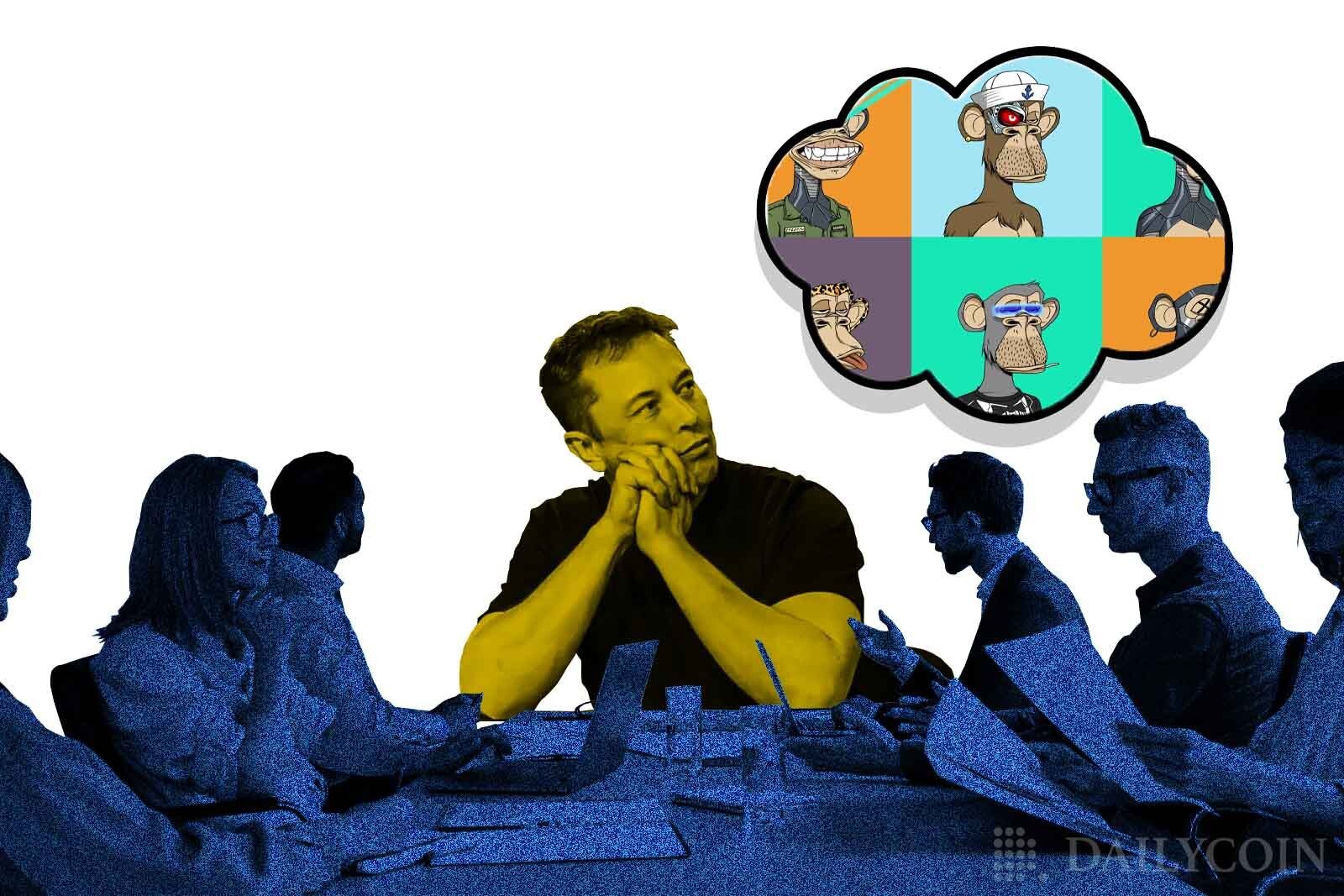 Elon Musk has shaken crypto Twitter once again. Just an hour ago, the billionaire CEO of Tesla and SpaceX, as well as the potential new owner of Twitter itself, updated his Twitter profile picture to a Bored Apes Yacht Club (BAYC) collage.
The billionaire made no further reference to his choice of new profile picture. It can be only speculated that the post is linked to BAYC, one of the market's most popular non-fungible (NFT) collections.
Apecoin Immediately Spikes
The price of ApeCoin (APE), the native token of BAYC, immediately rocketed upwards by 20%, shooting from $14.50 to $17.49 within a single hour. Over the next 30 minutes, APE's price dropped as quickly as it rose, losing almost half of the gains. 
At the time of writing, ApeCoin sits at around $15.88, which is still almost 13% higher than its $14.07 price recorded at the start of the day.
The governance coin of the BAYC ecosystem has experienced a massive 48% decline since April 29th, when it touched its all-time high of $27.57. The crypto space attributes APE's price drop to the chaotic NFT land sales for the Bored Apes Yacht Club metaverse, the 'Otherside'.
Yuga Labs, the creators of the BAYC collection, raised a historic $320 million amount selling NFT land 'Otherdeeds'. The massive demand, however, led to extreme Ethereum network congestion. The network's gas fees spike to heights of $14,000 per transaction, and even caused the Ethereum network to become unusable for several hours.