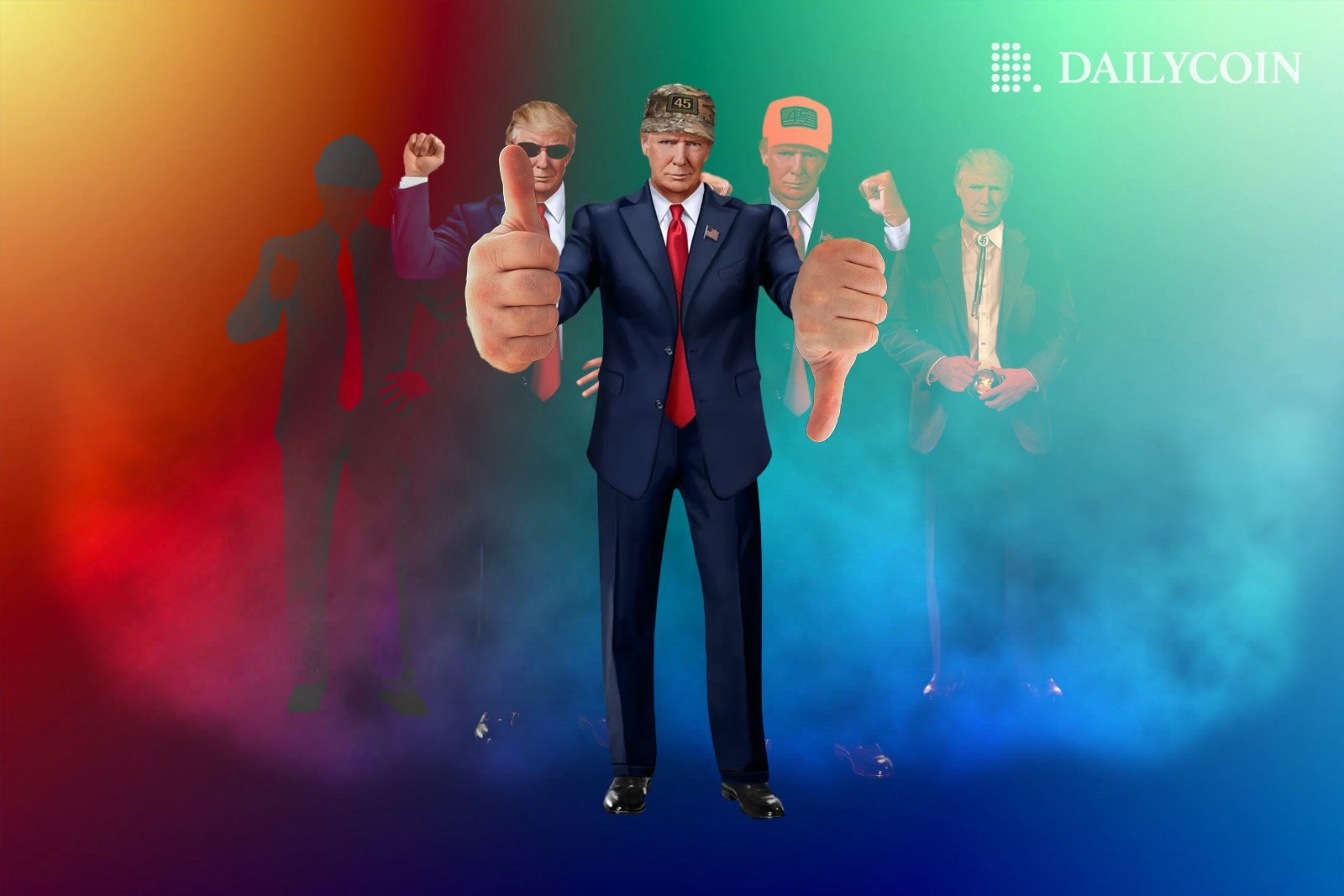 At the end of 2022, former President Trump launched Trump Cards.
Surging on the first week of launch, the hype turned out to be short-lived.
The new sweepstake-focused NFT collection made just 123 sales in a week.
Former U.S. President Donald Trump's second attempt at making Zoom calls great again seems to be failing. OpenSea, the largest NFT marketplace, relaunched Donald Trump's NFT Collection, dishing out Trump prizes in sweepstakes.
NFT enthusiasts can win a group Zoom call with Trump, a one-on-one conversation, a gala dinner, or even a hardcover copy of one of The Donald's books, for instance, Our Journey Together, published in 2021. Interestingly, the Win Trump Prizes NFT collection was created by the same wallet address as the initial one on Polygon (MATIC).
Well, finally got my @CollectTrump NFTs. Wouldn't these Trump Prize NFTs be more rare than the Digital Trading Card NFTs?

The amount that are available are less than the trading cards themselves

Oh well pic.twitter.com/6uVXIHWhdL

— r-dreads #6385 🛡🤌🏽 (💙,🧡) (@RMND2112) January 12, 2023
Play Trump Games, Win Trump Prizes
While sales of the renewed NFT sweepstakes collection didn't gain as much traction as expected, the Trump Prizes NFT collection still fetched over $53,000 in sales in the last 24 hours. The NFT Floor price is 0.085 Ethereum (ETH) at the minute, which converts to $119.90. However, that's a significant increase compared to yesterday's 0.021 Ethereum (ETH).
One NFT that commanded attention is the ticket for a Zoom call with Don. Even though this NFT Zoom ticket was sold for less than $25, the online conversation seems to be the star of the ex-president's latest NFT venture, producing the bigger part of the $53,000 daily sales.
However, single-handedly the most expensive NFT is the ticket to break bread with the 45th President of United States. Indeed, the pompous NFT animation shows Mr. Trump proudly holding a bar of gold with the words Gala Dinner with President Trump – One Ticket engraved. This particular item costs a whopping 0.92 Ethereum (ETH), which equals $1,300.53 at the time of publication.
Despite not meeting expectations, the Win Trump Prizes NFT Collection still surpassed other popular NFT collections like Cool Cats, Solana Monkey Business, and World Of Women (WoW) in 24-hour sales.
The former president introduced his inaugural NFT collection via a "major announcement," which was later mocked in the popular comedy show Saturday Night Live.