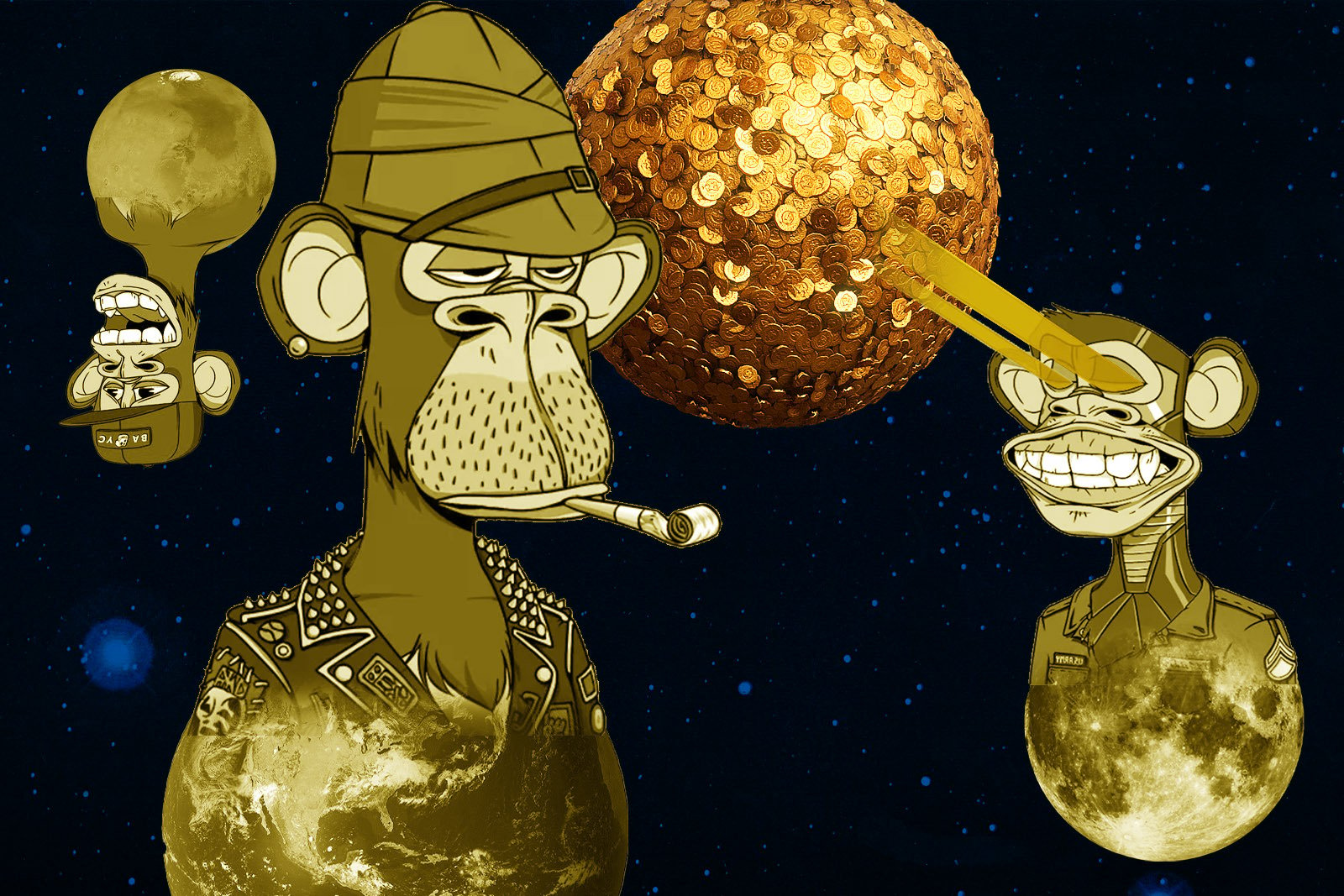 The Block news outlet recently reported that the famous 'Bored Ape Yacht Club (BAYC)' is planning virtual land sales as well as the launch of the 'APECoin' token for purchases in the BAYC's metaverse gaming project. 
The news went viral after The Block claimed they obtained a pitch deck from Yuga Labs, the team behind BAYC. According to the article, the creators were projecting revenue of $455 million for its metaverse and virtual land sales.
"In total, 200,000 plots will be distributed across two sales in March and August this year — and Yuga hopes to raise $178 million (in addition to secondary sale proceeds) from each sale,"
The Block shared in relation to BAYC's plans.
The outlay of the 2022 plans, which are currently unconfirmed, include the following:
January: BAYC vs. MAYC Game
March: APE Token and Metaverse 1-100k Land Sale (Projected $180m revenue)
March: Merch Drop
May: Airdropping of Kodas (Mintable NFTs) ($2.3m revenue)
May: Trezor Hunt
June: APE Fest (+ Merch)
August: The trial of Jimmy the Monkey
August: Metaverse 101k-200k Land Sale ($190m)
September: BAYC >> MechaDog ($20m revenue)
September: Ultimate Mecha Ape ($50m revenue)
October: Mecha Dog vs. Mecha Monkey Invasion (P2e Blockchain Game)
December: Merch Drop
However, a co-founder of BAYC disparaged the pitch as "fake news".