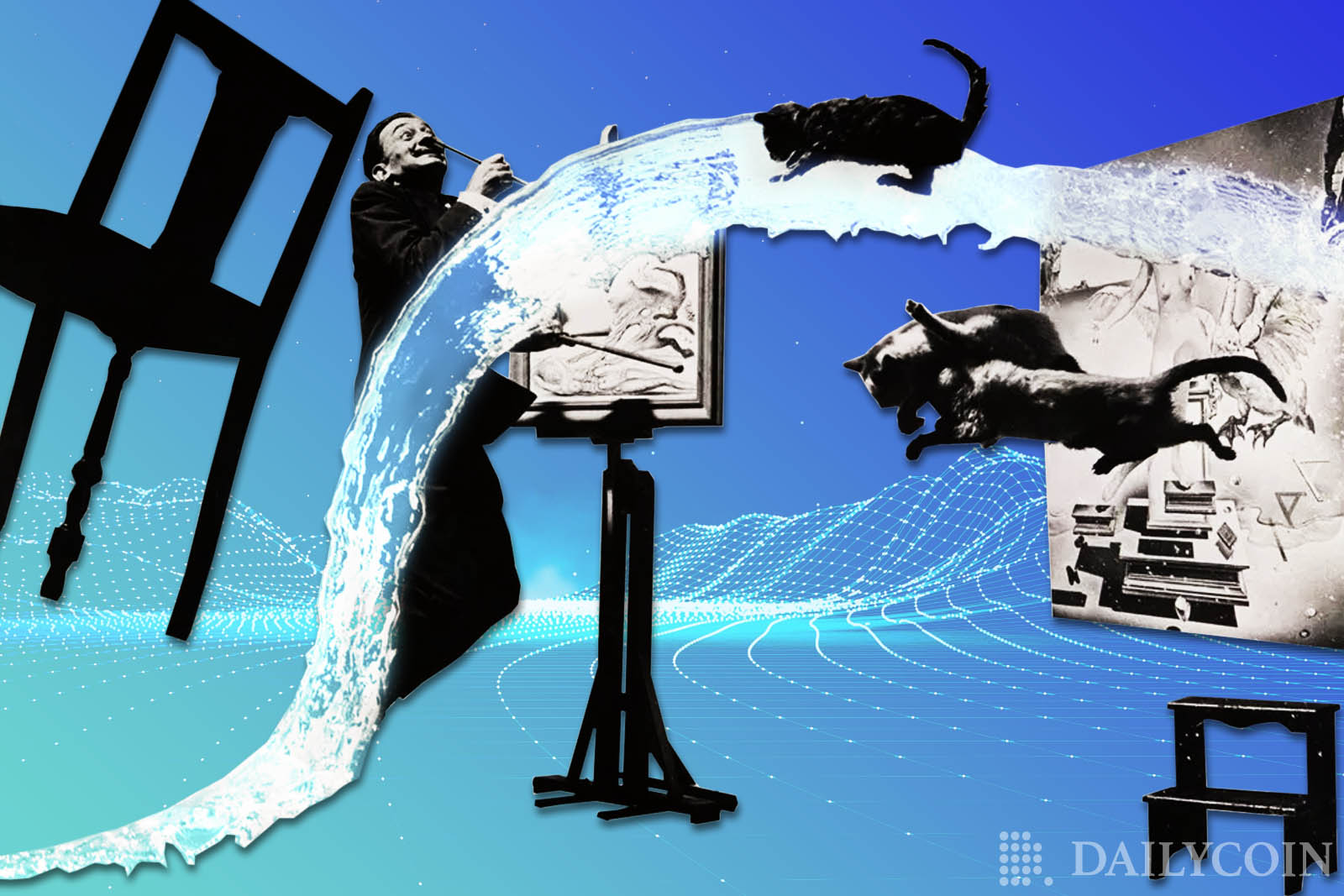 Salvador Dali won the hearts of art enthusiasts in a time long before the internet was invented. Now, fans of the legendary artist will be able to communicate with the phenomenal painter through the Metaverse. The interactive exhibition featuring Dali's work is set to begin on September 20th. One thing's for sure, it's bound to be absolutely surreal.
Dali's Exhibition in Barcelona, and in Web 3.0
The interactive Salvador Dali exhibition will be focused around fan interaction with the artist. The 90-minute exhibition will include large scale projections of his work. In addition to this, attendees will be able to feel what it would have been like to be in the phenomenal painter's mind through the use of 3D glasses. Some of the topics that will be covered include:
The 3rd and 4th dimensions

Quantum physics

Nuclear physics

The immortality of human DNA

Sacred geometry
There will also be a metaverse room in which visitors can interact with a hologram of Mr. Salvador Dali himself. Later on in the event, the participants will be able to interact with each other in the digital parallel universe room. Finally, the experience will reach its conclusion in the infinite room, a place where art connoisseurs can appreciate the paintings of Dali in large-scale projections.
The interactive portion of the exhibition will enable each visitor to create their own avatars and submit them to the paintings. Initially opening in the Catalan capital of Barcelona, the exhibition will be brought to life to 20 countries over the next 4 years, says the Exhibition Hub—the company curating this project in collaboration with the audiovisual masterminds of 'Layers of Reality'.
An Art Centre Adopting an Innovative Approach
The 'IDEAL Art Centre' in Catalonia is seeking to bring world-class art to the whole world. Jordi Sellas, the director of the art centre, explained that "digital exhibitions, immersive exhibitions need to push a little bit more, need to experiment more". 
In these times, when people are more used to digital experiences than ever before, it's very special to be able to catch a glimpse of how a phenomenal artist was thinking, and to see their creations in the perspective of a new, technological world. Adding to the uniqueness of the experience, the art centre is located in an old cinema, allowing the remarkable merge between vintage nostalgia, and the technologies of our age and time.
IDEAL Catalonia has previously hosted large-scale exhibitions for such artists like Frida Kahlo and Claude Monet. The exhibitions saw tremendous success, traveling onward to Madrid, Los Angeles and Vegas. 
Tickets to the event in Barcelona are already available for purchase online. Despite announcing the Cyber Dali project months in advance of its grand opening, the art director has nt yet disclosed on which metaverse Mr. Dali's work will be featured.